Elysium
From the mind of Neill Blomkamp of District 9 fame, comes Elysium, a sci-fi movie set in 2154. The world is divided into two, the rich live on a fancy man-made space station and the poor are left to fend for themselves in dire conditions on Earth. It may not have been as well-received as District 9, but it's a fascinating take on the future with plenty of thrilling action - even if the story doesn't hold up so well in places.
Inception
Looper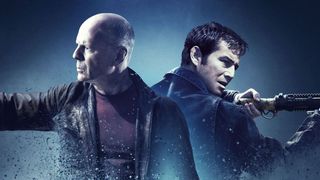 One of the more interesting sci-fi movies of the past decade and a huge reason why director Rian Johnson got the Star Wars: Episode VIII gig. Looper focuses on the timey wimey tale of a bunch of hitmen, whose job it is to send people from the future into the past to kill them. Bruce Willis and Joseph Gordon-Levitt are superb in the film, which manages to take complex ideas and boil them down into an entertaining popcorn thriller.
Attack The Block
Star Wars alumni John Boyega got his first break on this great UK indie, as did newly instated Doctor Who Jodie Whittaker. Attack The Block is the first movie by Joe Cornish - of Adam and Joe fame - and it's an absolute corker. Aliens have come to earth to wreak havoc and it's down to a South London gang to make sure their neighbourhood doesn't become a disaster zone. Full of warm wit and fantastic humour - not to mention some startling special effects - the movie mashes together a number of genres together and has a whole lot of fun doing it.
Source Code
You wait years for a sci-fi movie that's influenced by Groundhog Day to come along and then two appear at once. Yes, Source Code has a similar time-repeating plot to Edge of Tomorrow but it's less bombastic and more thoughtful in its approach. Jake Gyllenhaal stars as the soldier who only has eight minutes to stop a bomber on a busy train, before time resets and he has to do the whole thing again. Duncan Jones does well in the director seat, managing to make a plot device that could grow old rather quick really work.