The Imitation Game
Based on the life of British cryptanalyst Alan Turing, The Imitation Game stars Benedict Cumberbatch in the lead role following his work for the government during World War II. It has a stellar cast including Keira Knightley, Matthew Goode, Charles Dance and Rory Kinnear.
I, Tonya
This dark comedy follows the life of Tonya Harding, a talented figure skater in her own right who was at the centre of a huge controversy in 1994 when her rival, Nancy Kerrigan, was attacked. Margot Robbie stars in the lead role and the story is told in a series of interviews based on real-life interviews of Tonya, her mother and her ex-husband.
Molly's Game
A hard-hitting crime drama written and directed by Aaron Sorkin that's based on the true story of Molly Bloom (played by Jessica Chastain), an Olympic skier who ran an underground poker empire in Hollywood and the FBI investigation that's targeting her.
The Illusionist
This dreamy, almost fairy-tale-like story follows a famous magician called Eisenheim who is based in early 1900s Vienna. He falls in love with a woman way out of his league when it comes to class and money and when she's engaged to a prince, he does everything he can to sabotage their plans.
Mud
This American drama is about two boys who go exploring along the Mississippi and find a boat. Just as they're about to start planning what to do with it, they realise someone is living inside. It's a mysterious, heart-warming drama starring Reese Witherspoon and Matthew McConaughey that's got great reviews and is definitely worth a watch if you've not seen it before.
The Wrestler
This touching and (and at times heart-breaking) movie from Darren Aronofsky is about a wrestler (played by Mickey Rourke) who despite being too old and ill for the ring tries to cling onto the success he had decades before while trying to rebuild his relationship with his daughter.
Last Flag Flying
Based on Darryl Ponicsan's book of the same name, Last Flag Flying is Richard Linklater's latest movie starring Steve Carell, Bryan Cranston and Laurence Fishburne. That stellar line-up play three veterans who reunite after one of their sons is killed in the Iraq War.
Borg Vs McEnroe
Perhaps one of the most iconic tennis matches of all time has been immortalized in this drama from director Janus Metz Pedersen starring Sverrir Gudnason as Björn Borg and Shia LaBeouf as John McEnroe. This isn't just about the tennis though, as the drama follows how the legendary duel at Wimbledon affected the men's lives too.
The Shawshank Redemption
Considered by many to be one of the greatest films of the 1990s, The Shawshank Redemption tells the story of a banker who is sentenced to life in prison for killing his wife and her lover – he, of course, says he's innocent. Over the course of 20 years he builds a close bond with fellow prisoner Red (played by Morgan Freeman), and becomes deeply involved in a money laundering scheme masterminded by the corrupt prison warden.
Silence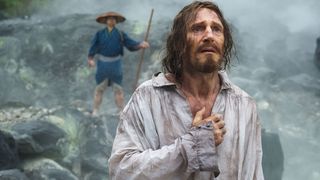 Martin Scorsese has been in the movie business long enough to do whatever he wants. Silence is his him at his most uncompromising. A difficult sell after the fleeting fun that was Wolf of Wall Street, Silence is a meditative, hard-to-watch movie about pilgrimage. Starring Andrew Garfield and Adam Driver as two monks who go on a journey to find a place where Christians are put to extremes to prove their love for god. It's a trying movie and one that takes the utmost concentration. It's not quite the masterpiece Scorsese was seeking, given he's been mulling the story for decades but it's a worthy, if meandering watch.
Manchester By The Sea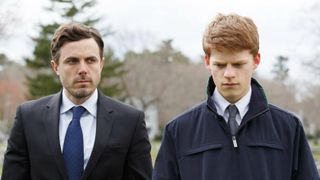 It's hard not to write about Manchester By The Sea without stepping into spoiler territory so here's the broad strokes: Casey Affleck stars as a Boston janitor who has to take care of his brother's son after his brother dies. What ensues is a heartbreaking movie. Its backdrop is a snowy Manchester in Massachusetts, something that echoes the characters in the movie. This isn't a film that wraps up neatly in a bow in the end - it's much more closer to fractured, complicated business that is real life.
Room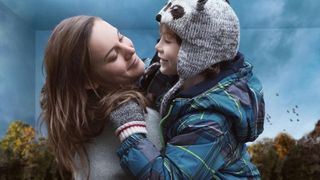 Brie Larson stars in this heartfelt study of human endurance. Larson is Ma. She has been imprisoned in a small shed for years, having to bring up her little boy Jack (a great Jacob Tremblay) in isolation. The film follows their story to the bittersweet end. For a film that's mostly shot within the confines of a small room, director Lenny Abrahamson manages to eek out pathos in the mundane but it's the acting of the two leads that's the real reason to watch the heart-rending movie.
Tinker, Tailor, Soldier, Spy
John LeCarre's superb spy novel is given a decent adaptation, thanks to Let Me In director Tomas Alfredson's measured, careful take on the source material. Gary Oldman is superb as George Smiley, the veteran spy catcher brought out of retirement to find an Russian mole in the ranks of the MI6. Even if you know who the mole is, the way the film unfurls this information is utterly captivating.
The King's Speech
Another Oscar winner seemingly grown in a petri dish for the sole purpose to win awards, The King's Speech is one man's struggle to get over a speech impediment and subsequent fear of public speech - it just so happens this man is also the king of England. For all its faults, it tugs on the right strings and is very watchable.