End of Watch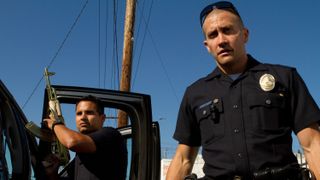 Before David Ayer was assembling a Suicide Squad and creating one of the most abysmal comic-book movies ever, he made this highly original film that's shot documentary style and focuses on a couple of cops whose job it is to patrol South Central LA and keep the peace. Jake Gyllenhaal and Michael Peña are superb as the pair who risk life and limb to do their job. Given Ayer grew up on streets not dissimilar to what's being portrayed in the movie, End of Watch is a searing and honest portrayal of an area of America few would dare venture.
Free Fire
Set in Boston in the late '70s, Free Fire is a fantastic, inventive film that mostly takes place in a warehouse. Because of the limited scenario, it's thanks to Ben Wheatley's effortless and stylish direction and the superb ensemble cast - and lots and lots of gun play - that Free Fire never becomes boring.
Hanna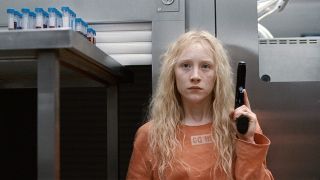 Starring Saoirse Ronan, Cate Blanchett and Eric Bana, this movie is about Hanna, a girl as smart and strong as a soldier who lives with her ex-CIA father in Finland. But other forces want to disturb their domestic bliss in the wilderness.
Watch Hanna on Amazon Prime Video.
Heat
Heat is widely regarded as Michael Mann's best film. And it also has the classic combo of Robert De Niro and Al Pacino at the height of their acting powers.
De Niro's Neil McCauley is planning one last heist before retirement and Pacino's Lieutenant Hanna has to stop him. A story of two flawed alpha males on each side of the law, their relationship is one of both enmity and respect. This isn't your average by-the-numbers crime thriller.
The Hurt Locker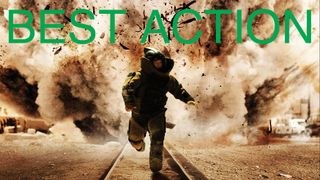 Kathryn Bigelow is one of the best action directors around, so it's no surprise that The Hurt Locker won her the Best Director award at the Oscars - the first time a women won the accolade. What is surprising, though, is just how nuanced the film is. Given it's about disposing of bombs, the tension is in the quiet moments, rather than when the explosions start.
John Wick: Chapter 2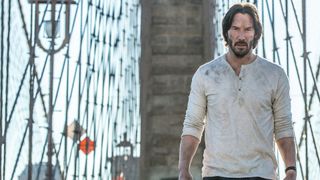 John Wick: Chapter 2, or just John Wick 2, is an action thriller starring Keanu Reeves. He plays a retired hitman who was forced back into the business in the first instalment of the John Wick trilogy. It's full of slick action, fantastic one-liners and great-looking city scenes drenched in neon lights.
Logan Lucky
Brothers Jimmy, played by Channing Tatum, and Clyde, played by Adam Driver, plan to carry out an elaborate robbery during the Charlotte Motor Speedway. It's an action-packed comedy with a stellar cast, alongside Driver and Tatum, Daniel Craig, Hilary Swank, Katie Holmes and Sebastian Stan all star. Steven Soderbergh reportedly came out of retirement in order to direct and distribute Logan Lucky, if you wanted anymore proof it's definitely worth a watch.