Best reality series on Netflix
Tidying up with Marie Kondo
Does this item spark joy? Marie Kondo is Japanese organizing consultant, and in this series, she visits families and helps them to re-organise their lives.
Using her KonMarie method, she instructs her students to go through their belongings, only keeping things that "spark joy". Relaxing and uplifting, this show is the perfect thing to watch before a spring clean.
Seasons on Netflix: 1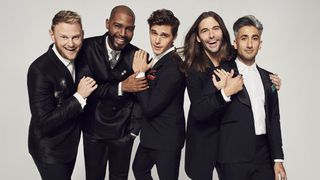 Queer Eye
Need a dose of feel-good TV to help cope with today's rocky political landscape? Check out Queer Eye, a show about being the best you with help from five of the coolest dudes on the planet. The show has just entered its third season and we're still loving the premise of taking people stuck in a rut and hoisting them to the self-respecting, self-loving person we all want to be. Werk.
[Update: As of March 15, 2019 the third season of Queer Eye is here! Yasss hunny!]
Seasons on Netflix: 3
The Great British Bake Off
Everyone's favourite baking show is on Netflix and ready to stream. If you didn't binge on baking as you binged on chocolate eggs, head on over to the streaming site now to watch seven seasons of GBBO. For those not in the know (seriously, how?), Great British Bake Off is a baking reality show that follows wannabe bakers through a series of challenges week after week. Each time, someone is eliminated and it's made all the more addictive by judges Mary Berry and Paul Hollywood.
The reboot of the series by Channel 4 (with an entirely new lineup apart from Hollywood) isn't yet available on Netflix, but the rights have been acquired by the streaming giant so it shouldn't be too long now.
Seasons on Netflix: 7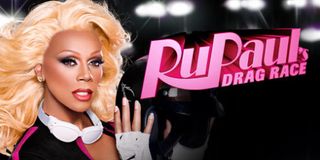 It's been going strong for 10 years and 11 seasons, but RuPaul's Drag Race is still giving fierce fans a heavy dose of fabulous. For those not already in the know, the elimination-style reality show sees RuPaul go on the hunt for America's next drag superstar - expect lots of glitter, drama, and fun.
Now that the show has been picked up by Netflix, it's sister show Untucked is also available to stream.
Season 11 has just landed, with a new episode dropping every Friday – in time for some seriously sickening bingeing.
Seasons on Netflix: 11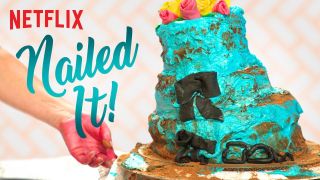 Nailed it!
If watching The Great British Bake Off makes you feel inadequate, you should try Nailed It!, the baking show for people who suck at baking. The series sees three contestants per episode take on two impossible baking challenges, with the winner receiving $10,000.
Hosted by the infectiously upbeat Nicole Byer and suave French pastry chef Jaques Torres, this show is guaranteed to make you smile.
[Update: The Christmas edition, Nailed It: Holiday is out now...perfect watching for a cosy night in.]
Seasons on Netflix: 2
Ultimate Beastmaster
If you were a fan of Takeshi's Castle back in the day, or more recently, Ninja Warrior, you're going to love Ultimate Beastmaster. The competition sees 2 contestants from six to nine countries take on 'The Beast', a ridiculously challenging obstacle course that only the fittest will be able to take on.
What sets this series apart from other obstacle course shows is that Netflix produces six localized versions, featuring "select television hosts, actors, comedians and athletes as commentators from the six countries competing in the show".
Seasons on Netflix: 3