Best documentaries on Netflix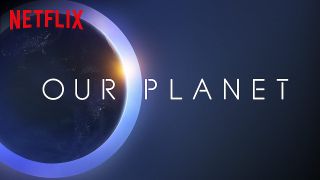 Our Planet
Narrated by everyone's favourite nature expert, David Attenborough, the new Our Planet documentary is a beautiful and breathtaking look at planet Earth in all its glory.
Produced in partnership with the World Wildlife Fund, the new eight-part series took more than four years to make and is Netflix's first nature documentary.
Although the scenes are truly wonderful, the documentary was made to address issues of conservation and show the impact climate change has on animals across the globe.
Seasons: 1
Conversations with a Killer: The Ted Bundy Tapes
The latest true crime documentary to land on Netflix is this fascinating insight into the crimes of notorious serial killer, Ted Bundy. The four-part series features present day interviews, archival footage of Bundy, and audio recordings made with the killer on death row.
With chilling images and descriptions of Bundy's crimes, it's not a watch for the faint-hearted. But, if you can stomach it, this documentary is completely captivating.
Seasons on Netflix: 1
The Great Hack
What's your personal data really being used for? The Cambridge Analytics scandal rocked the world of social media, with huge swathes of user information being weaponized for targeted political warfare – notably for Donald Trump's election campaign and the Leave campaign in the UK – and Facebook CEO Mark Zuckerberg even being called to Congress to testify on the matter. Here's how it happened.
The Disappearance of Madeleine McCann
It might be one of the most famous unsolved missing person cases ever in the UK and now the story of Madeleine McCann's disappearance has been given the Netflix documentary treatment.
The new documentary is reported to contain testimonies that haven't been heard before and it's bound to reignite discussion about what really happened to Maddie.
As with all documentaries on Netflix that deal with sensitive issues, be warned before watching this one. We haven't had chance to watch it yet but imagine it'll be triggering and upsetting. If you're looking for something light, this most certainly is not it.
Seasons on Netflix: 1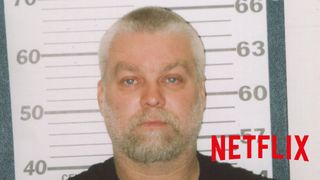 Making a Murderer
The world's fascination with real crime seems to be at its highest at the moment and it's all thanks to the podcast Serial. Now on to its second series, Serial highlights cases of crime in forensic detail. Making a Murderer is in a similar vein. This 10-part series looks at Steven Avery, someone who spent 18 years in prison for a crime he didn't commit and is then accused of a different crime. The show has been ten years in the making and is gripping stuff.
Seasons on Netflix: 2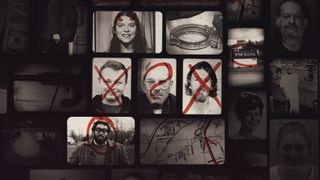 Evil Genius
If true crime is your thing, then you'll want to get stuck into Evil Genius this weekend. It's about the very odd story of a pizza delivery man who robs a bank with a bomb tied around his neck. And that's all we can really say without ruining some of the more baffling details.
Described by numerous review sites as "unnerving" and "Lynchian", this isn't one for rom-com lovers or those looking for a chilled Sunday evening watch.
Seasons on Netflix: 1
Planet Earth II
Nature buffs will have likely already watched this breath-taking documentary series when it first premiered on the BBC back in 2016, but you can rewatch it all again now the entire second season has landed on Netflix.
Following on from the super popular Planet Earth, this beautiful, breath-taking and at times brutal look at our planet and the plants, animals and people that thrive on it is made even more compelling because it's narrated by David Attenborough and the main music is composed by Hans Zimmer.
Seasons on Netflix: 1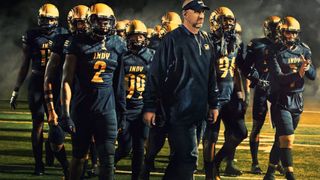 Last Chance U
ESPN might've had the world of sports documentaries well in hand with its 30 for 30 series. But that was before Netflix got the crazy idea to make one of its own. Inspired by an article in GQ magazine, Last Chance U follows student athletes who are one step away from never playing football again. On top of the pressures on the field, students face problems in the classroom where class absences and the fear failing hit harder than a defensive lineman. It's gritty, heart-wrenching and exactly the kind of series that gives you something to root for all while biting your nails.
Just in time for football season, the third season of the show – which follows a new team in Independence, Kansas – is now available.
Seasons on Netflix: 3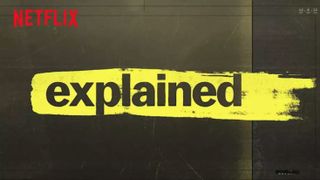 Explained
Created by Netflix and Vox Media, this handy and smart series takes a look at some of the most popular ideas and tech around today and explains them in a way that's poignant in its presentation without feeling overwhelming to take in.
From the racial wealth gap, cryptocurrency and why diets rarely work through to K-Pop and the stock market, it's an insightful look at the problems, ideas and trends around today and the stuff that could shape tomorrow. At the very least, it gives you enough knowledge to have a really good debate down at the pub.
Seasons on Netflix: 1