Best animated series on Netflix
Netflix has made no secret of its desire to cater to all tastes – including those after some high-class animation. There's been a flurry of kids' cartoons, adult satires, and Japanese anime making its way to the service: here's our pick of the very best. (Alternatively, if you're looking for the best streaming service for anime, we have a whole other guide for that.)
Rick and Morty
Rick and Morty has enjoyed an almost obsessive cult following since its release in 2013, and with three seasons on Netflix, there's a lot to catch up on if you haven't seen it yet.
The series follows the crazy inter-dimensional adventures of mad scientist Rick Sanchez and his timid grandson Morty, as they navigate both the multiverse and fraught family relationships.
Part of it's wide appeal is creator Dan Harmon's masterful combination of side-splitting humor with sometimes devastating emotional depth, meaning Rick and Morty is a series you will unlikely be able to stop watching once you start.
Sadly Rick and Morty season 4 isn't coming to Netflix – instead it will air on Channel 4 in the UK. What this means for previous seasons on Netflix remains to be seen, but the likelihood is that they'll eventually be taken down.
Seasons on Netflix: 3
Neon Genesis Evangelion
This critically-acclaimed Japanese anime has landed on Netflix, with all 26 episodes of the original series as well as two additional tie-in films, Death True and The End of Evangelion. Given how hard it's been to get hold of in recent years, the anime coming to Netflix is nothing short of a miracle.
Charting a battle between giant human mechs (piloted by high schoolers, of course) and invading monsters known as Angels, this is an anime that spends as much time looking at the internal lives of its protagonists as the flashy action sequences they find themselves in. Dark, raw, and unafraid of facing emotional trauma, Neon Genesis Evangelion is a must-watch for any anime fan.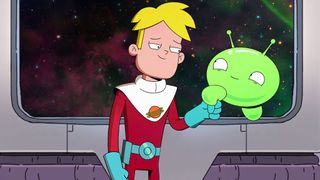 Final Space
Another sci-fi entry here: after human prisoner Gary meets a planet-destroying alien, they must go on an interstellar mission to save Earth. Alongside a ragtag team of misfits, Gary embarks on a journey through space to find out the true meaning of 'final space', or where the universe ends.
Laugh-out-loud funny, and surprisingly emotional, the series was picked up for another season in May 2018.
Seasons on Netflix: 1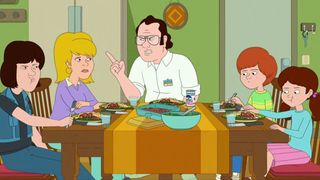 F is for Family
Based on the life of comedian Bill Burr, F is for Family is a funny and endearing cartoon set in 1970's American suburbia, and centres around Burr's father Frank Murphy.
A little like an even more adult version of The Simpsons, the series is all about 70's nostalgia, with musical, costume, and cultural throwbacks interspersed with Frank's profane rants at his misbehaving children and long suffering wife Sue.
Full to the brim with laugh-out-loud moments, the series is just as heartwarming as it is hilarious - and it's back for a brilliant third season.
Seasons on Netflix: 3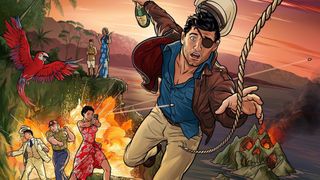 Archer
Archer is back on Netflix for its penultimate ninth season, and like the previous season, the characters are playing different versions of themselves as Archer still lies in a coma.
This time Archer is a drunken co-pilot alongside Pam, who crash their plane onto the verdant Pacific island of Mitimotu, with the series paying homage to the short-lived television series Tales of the Golden Monkey and the Indiana Jones films.
Seasons on Netflix: 9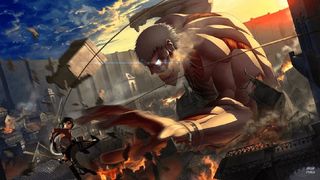 Attack on Titan
Based on the manga of the same name by Hajime Isayama, Attack on Titan is an action -packed anime that's set in a world where humans live in cities protected by enormous walls to protect them from gigantic humanoid monsters called Titans who devour them at any opportunity.
When a Titan breaks through the wall of protagonist Eren Yeager's hometown, he vows to get revenge by joining a group of soldiers who battle them. Although the show has a dedicated fan following, though the second and third seasons are yet to be released on Netflix. (You can find the rest on Crunchyroll.)
Seasons on Netflix: 1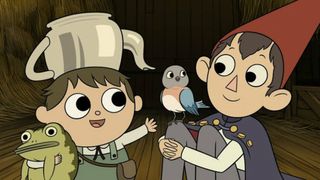 Over the Garden Wall
Now something for the kids – originally aired on Cartoon Network, Over the Garden Wall is a charming mini-series that centers on two half brothers Wirt and Greg (voiced by Elijah Wood and Collin Dean respectively) who must find their way home through an enchanted forest.
Stalked by an evil ancient creature called 'The Beast', the two boys encounter the strange and sometimes wonderful inhabitants of the forest along their way.
With stunning animation inspired by Victorian illustrations and postcards, Over the Garden Wall is the perfect watch for adults and children alike.
Seasons on Netflix: 1