Best drama series on Netflix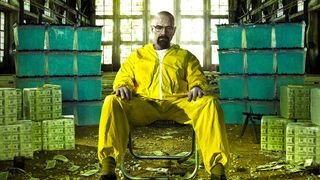 Breaking Bad
Breaking Bad is must-watch TV and one of the reasons Netflix has risen to the popularity it has. Before Breaking Bad, Netflix was seen as a fairly decent streaming service. After it got the rights to show the final season of Breaking Bad in the UK, Netflix propelled itself to superstardom. Not bad for a show that's ostensibly about a high-school teacher with cancer who goes on to sell meth to pay for his hospital bills.
It goes without saying, if you haven't yet spent time with Walter White and Jesse - do so now! But, be warned, the show is as addictive as the stuff Walter is peddling.
Seasons on Netflix: 5
Sherlock
This contemporary BBC remake of the Arthur Conan Doyle classic is dark, funny, and intricately written, and it's brought Victorian sleuth Sherlock Holmes bang up to date for the modern age.
With stellar performances from Benedict Cumberbatch and Martin Freeman as Holmes and Dr Watson respectively, this BBC adaptation is an absolute must-watch. Storylines packed with intrigue and nail-biting tension are offset by moments of genuine humor, so even the scaredy-cats in the family will find something to love about this series.
Seasons on Netflix: 4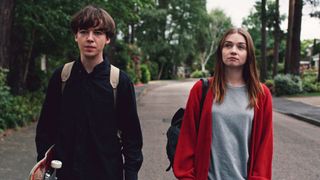 The End of the F***ing World
Adapted from the comic book of the same name (mins the ***), The End Of The F***ing World is f***ing brilliant. It tells the tale of two teenagers on a journey; both are loners on the run but one of them just happens to be a bit of a psychopath. It's funny, but brutal TV. It's British and co-funded by Channel 4 and there's a fantastic edge to everything in it - and it's perfectly bite-sized, too at just under 20 minutes an episode. It's so good, it's destined to get a second season. The first ends so perfectly, though, it's actually a real shame that this will happen.
Seasons on Netflix: 1 (and it needs to stay that way)
Mad Men
On the face of it, Mad Men is about advertising execs - lead by the ever-conflicted Don Draper - in the Sixties but it's much much more. Each episode lingers, taking time to tell its tale, but it's worth the wait. Superb television that you can get caught up in.
Seasons on Netflix: 7