Absentia
If you've had a Stana Katic shaped hole in your life since Castle ended in 2016, you'll be glad to know she's starring in a brand new series on Amazon Prime. Katic takes up the role of FBI agent Emily Byrne who, six years after being declared dead, returns to the world and has to try and piece her life and memory back together.
Seasons on Amazon Prime Video: 1
The Expanse
Arguably the best sci-fi show since Battlestar Galatica, The Expanse is based on the series of novels by James S. A. Corey, the pen name of authors Daniel Abraham and Ty Franck. It's set in a future where humans have colonised most of the solar system, but there are big divisions between the occupants of Earth, Mars and 'Belters', who reside on space stations beyond the asteroid belt. It's full of politics, heart-wrenching emotional stories and some of the most breath-taking scenes of outer space we've ever seen. If you're a fan of sci-fi, you'll love this.
UPDATE: Good news, season 4 of The Expanse has now been given a December 13, 2019 release date. But wait, it gets better. Not only is season 4 on the way, but there's a fifth season in the works too. Belters, rejoice!
Seasons on Amazon Prime: 3
Alias
US action series Alias ran for five seasons between 2001 and 2006 and fans will be happy to hear every single episode is available to stream on Amazon Prime Instant Video right this instant! Created by J. J. Abrams, the TV show stars Jennifer Garner as Sydney Bristow, a double agent who is working for the CIA, but also posing as an operative for an organisation called SD-6, which is a big criminal and espionage network.
Seasons on Amazon Prime: 5
Update: Alias is still available via Amazon Prime Video, but it's no longer free. You'll have to pay £2.49 per episode, or buy a whole season for £13.99.
Tom Clancy's Jack Ryan
The long-awaited latest re-imagining of Tom Clancy's Jack Ryan is now available on Amazon Prime, with the fantastic John Krasinski (best known for his role in the US version of The Office) playing CIA analyst Ryan. The show has received mostly positive reviews and it's definitely worth giving the first few episodes a watch, particularly if you're a fan of political dramas, the Jack Ryan stories or Krasinski.
Seasons on Amazon Prime: 1
Ray Donovan
Set in LA, Ray Donovan is a drama about a guy called, you guessed it, Ray Donovan, who is a fixer for a top law firm in the city. That means he gets caught up in all kinds of drama, like threats, bribes and every other kind of shady activity you can imagine.
Seasons on Amazon Prime Video: 6
Update: Ray Donovan is still available via Amazon Prime Video, but it's no longer free. You'll have to pay £2.49 per episode, or buy a whole season for £13.99.
New Season Added: American Gods
Based on the novel by Neil Gaiman and brought to the screen by the ever-excellent Bryan Fuller, American Gods is an existential look at what would happen if gods were to walk the earth.
Starring Ricky Whittle (who has made the transition from Hollyoaks to Hollywood with ease) and Ian McShane, the show is both bizarre and brazen, cultish and controversial. It may take a while to figure out just what the hell is going on, but this is one smart, celestial slice of entertainment that's already got us hooked.
Seasons on Amazon Prime Video: 2
Animal Kingdom
Looking for a new crime drama to get stuck into? Animal Kingdom could be what you're looking for. The show follows teenager J Cody who moves in with extended relatives in Southern California after the death of his mother. Far from being boring, Cody finds his relatives live a wild life of excess and it's all funded by crime.
Seasons on Amazon Prime: 3
Black Sails
Johnny Depp may have spent the latter half of his career convincing the world that pirates all look, smell and talk like a Rolling Stone but we prefer Black Sails' interpretation. Exclusive to Amazon Prime, Black Sails treats the pirate legend with a touch more reality and this is pretty much all down to Shakespearean thesp Toby Stephens.
Number of seasons on Amazon Prime: 4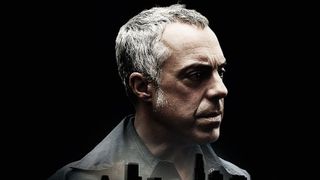 New Season Added: Bosch
With 20-something novels to mine for source material, Bosch is a character that was always destined for the small screen. Created by Michael Connelly but brilliantly brought to life by actor Titus Welliver, the series follows the exploits of LA Homicide detective Harry Bosch and features enough grit to pave the longest of driveways.
This is no surprise - the series has been created by Eric Overmyer, who was part of the alumni that created The Wire. Bosch is another show that has been put together by Amazon Studios - proving that streaming services are becoming just as powerful as the HBOs of the world when it comes to producing compelling drama.
Bosch Season 5 has now landed on Amazon Prime, continuing the saga of Harry Bosch and it comes with a nice uplift in quality too, building season upon season to become one of our favourite shows on Prime at the moment.
Number of seasons on Amazon Prime: 5
Goliath
Billy Bob Thornton stars as a washed-up lawyer looking for a big break who stumbles on to a big case that may well give him the solace he needs. Made by David E Kelly who loves a bit of courtroom drama, having already created Boston Legal, The Practice and Ally McBeal, the show works well as a standalone series but there's talk that it may get a second season. Goliath is part of Amazon's Original series of TV shows.
Seasons on Amazon Prime: 2
The Good Fight
If you were a fan of US legal and political drama The Good Wife, then you're going to love The Good Fight. It's set one year after the events of the final episode of the The Good Wife and this time shifts the focus of the story to Diane Lockhart.
Season one has been a success and now the second season is available to stream via Amazon, but unfortunately it's not free. But while you either wait for it to become free (it may take a while) or wait to decide whether it's worth it, catch up on the first season now to help you make your mind up.
Seasons on Amazon Prime: 3 (The 3rd season is available, but you'll have to pay for it.)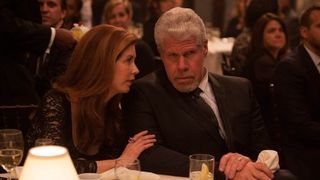 Hand of God
Last seen in Sons of Anarchy, Ron Perlman has moved from the mad world of biker gangs into the stranger world of law. Perlman plays a vice-riddled barrister who, after suffering a breakdown, starts to believe he is a messenger from god.
The full first season for Hand of God arrived on Amazon Prime, after a successful pilot. A second season is also available, which will sadly be the last as Amazon has decided to not renew the show. This is a shame as it may not be a light-hearted ride - but it is one drama that takes dark turn after dark turn and is all the better for it.
Seasons on Amazon Prime: 2
Hell on Wheels
Hell on Wheels sounds like it should be a Sons of Anarchy rival, about motorcycle gangs or the like. But it's actually centred on the construction of the US's First Transcontinental Railroad. The first season begins soon after the assassination of President Lincoln and from there the show plays out like a western, showing myriad sides of the railway being built - from slaves to their owners, to the money me behind the scheme. It's a show that's been a massive hit for AMC - falling just behind The Walking Dead in their ratings for original shows.
Seasons on Amazon Prime Video: 5
The Last Tycoon
F Scott Fitzgerald may be known for The Great Gatsby and Tender Is The Night but The Last Tycoon - his last and unfinished novel - is perhaps his most ambitious piece of work. It peels away the glitz and glamour of Hollywood in the '30s to show a time when backstabbing was the norm, fascism was on the rise and everyone had an unbelievable amount of money. Kelsey Grammer is superb as movie mogul Pat Brady, while Matt Bomer is also great as Monroe Stahr, the up and coming film exec who wants to make it big. The Last Tycoon is occasionally flawed but it's a sumptuous watch.
Seasons on Amazon Prime: 1
The Looming Tower
The 8th episode of The Looming Tower are now available on Amazon Prime Video, but despite the fact there still aren't many compared to most TV shows, it hasn't stopped this tale of threat and politics from proving to be a hit. Based on the book by the same name, it's about the unease around Al-Qaeda and Osama Bin Laden in the 1990s, as well as the rivalry between the CIA and FBI.
Seasons on Amazon Prime Video: 1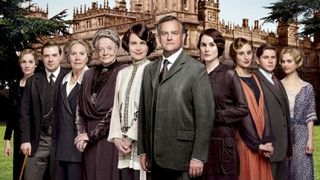 Downton Abbey
Like watching fictional posh people live their lives in early-twentieth century opulence? You're not alone – millions of people tuned in to Downton Abbey during its TV run, and it's now available to stream in its entirety on Amazon Prime Video.
Following the trials and tribulations of the Crawley family on the titular Downton Abbey estate, it's a kitchen sink drama of sorts – except all the cutlery is made of silver, and it's an army of servants doing the washing up.
Seasons on Amazon Prime Video: 7
Masters Of Sex
Yes, Masters Of Sex could have ended up being a Mad Men rip-off when it first arrived in 2013 but thanks to the brilliance of Michael Sheen and Lizzy Caplan the show soon elevated above being a copycat.
Sheen is Dr William Masters, a fertility expert who turns his hand to researching the world of sex. Turns out researching sex means having a lot of it, which would all be rather gratuitous if it wasn't wrapped in some of the most intelligent script work around.
Seasons on Amazon Prime: 2
Outlander
Game of Thrones with kilts and time travel, Outlander was a solid show in its first season - by the second it was a great one. Based on the eight-book series by Diana Gabaldon, Outlander is about Claire Randall, a nurse who is transported from 1945 to 1743, where she meets a Scottish outlaw and a simmering romance ensues. Given it's shot in the Scottish highlands, the show looks fantastic, is well acted and should be your next binge watch.
Seasons on Amazon Prime Video: 4
The Path
Aaron Paul is back on TV, thanks to The Path. And while his role might not be as enticing as Jesse in Breaking Bad, The Path is decent enough. Revolving around the Meyerist movement, and its 'not a cult / definitely a cult' cult, the show is a gripping and beautifully shot look at what happens when people truly believe.
Seasons on Amazon Prime: 3
Rogue
Now in its fourth season, Rogue has matured into a great crime drama. While it may not be the Sopranos in its scope, it has a realness to it that makes the violence that's shown on the screen hit home hard. Thandie Newton stars a Grace Travis, an undercover detective who is trying to balance being a wife and mother with the illicit affair of a crime boss. Gritty stuff.
Seasons on Amazon Prime Video: 4
New Season Added: Sneaky Pete
Sneaky Pete's plot maybe a little cliche - a con man assumes the identity of someone else to try and make a new break in the world - but Giovanni Ribisi is superb as Marius, the titular character and there's plenty of intrigue to keep you glued to this new Amazon Original.
Interestingly, the show is co-created by Bryan Cranston which makes him the streaming king, given he's done so well with Breaking Bad on Netflix. Don't expect Sneaky Pete to be as intense as Breaking Bad - it's a crime caper, yes, but it doesn't take itself too seriously.
Seasons on Amazon Prime: 3
Startup
Not content with becoming a Hobbit, starring in the Marvel universe or playing Dr Watson, Martin Freeman goes back to his TV roots for Startup - a great look at what happens when a bunch of tech entrepreneurs create something that is much bigger than they ever thought it would be. It may occasionally be too gritty for its own good, but it's great to see Freeman hamming it up as the big bad.
Seasons on Amazon Prime: 3
UnREAL
UnREAL focuses on the fictional goings-on behind the scenes of a fictional reality show. It's a show that holds a broken mirror up to the vacuous and plentiful reality shows that litter TV channels at the moment and actually goes into some rather dark territory. Yes, it's melodramatic and will wave numerous moral flags at you while you are watching it, but it's nonetheless engrossing television.
Seasons on Amazon Prime: 4
Transparent
Anything Netflix can do, Amazon Prime can do better it seems, especially when it comes to winning a Golden Globe. Netflix may have made history by being the first streaming service to win a Golden Globe, courtesy of the acting talents of Kevin Spacey in House of Cards, but Amazon went and topped this by winning the Best TV Show prize in 2014 for Transparent.
It was much deserved. Transparent is everything you want in a TV show. It's heartwarming, funny and packs a real punch about a subject that doesn't get enough attention: transgenderism. Jeffrey Tambor's Maura Pfefferman is a television character we hope will be around for a long time.
Seasons on Amazon Prime: 4