This review is directly aimed at those upgrading from one of Apple's smaller phones from many years ago, because that's who the iPhone SE is more likely aimed at these days.
It sees the older form factor as a beloved chassis. Many people will love the smaller screen and it fits in the hand much better than the gargantuan phones on the market right now.
Writing an iPhone review is different to other handsets. You're generally writing for an audience that has little interest in comparable Android phones as they're 'locked in' to the ecosystem, and price is generally less of an issue too, users prepared to pay more to get the iPhone.
So with that in mind - has Apple made the perfect iPhone for the niche of people that have been holding off buying a bigger handset for as long as possible?
We liked
The iPhone SE's biggest draw is its size - and we know, that's obvious. But if it weren't for the fact it's so easily operated one-handed, it would be impossible to see why Apple made this phone at all.
The smaller size definitely feels great in the hand and the pocket - and whether you're slipping it into a bag, a running armband or just holding it gripped while walking along it's a much more palatable design.
Obviously the power the SE's been imbued with is impressive too - and considering the amount of grunt Apple's managed to stick into the smaller phone, we're surprised it doesn't run hotter or have a poorer battery life.
While it's not industry leading, it's an iPhone with a good battery life, which many will love - it's not as good at holding battery as other iPhones for watching media, but it's a step forward over the 5S generally.
The camera is powerful and sharp too - again, for the upgraders out there they'll be astounded by the changes (our friend recently couldn't stop taking side-by-side pictures with the SE and an old 5, such was the difference).
We disliked
The design of the phone isn't 'iconic' - it's dated. There's no reason Apple couldn't have created a smaller version of the iPhone 6S other than saving money - while that cost has been passed onto the consumer, it would have been amazing to see a new phone in this space.
The screen technology is what irritates me the most - and yes, we know it's a price tradeoff. But, bar some small tweaks, this is a very similar display to what we saw on the iPhone 5 from 2012. Nearly four years old, and it's being reused here - and it's how things look on the screen that matters.
It's adequate - but compared to other phones you can get for the price (and we know, they're a lot less wieldy) the difference is marked.
Whatever you do, don't look at the iPhone SE's screen then some of the expensive phones on the market right now (ie the iPhone X). You'll be a bit sad.
Verdict
With the iPhone SE, Apple's fixed a big problem: price. Given the internals on offer here, this would have been close to a perfect phone if it weren't for a few glaring omissions.
Firstly, we needed a new design for this to be seen as the next step in the 4-inch phone cycle. And it's not like Apple doesn't have a perfectly brilliant design just waiting there to be retooled, rounded edges combined with a more palm-friendly shape. Man, that would have been amazing.
The screen also had to be better for this to be seen as a brilliant phone. It's fine, and in some instances still looks sharp.
But compared to the rest of the market, it's been left behind - but then again, Apple needed to make some savings to keep its high margins on the iPhone, and this was clearly one of those (the cost of making those screens is reportedly a lot lower than it was a few years ago as processes have improved).
Will the iPhone SE pull in any Android users fed up with having to wrap their hands around devices they consider too big? Actually, yes - such is the clamour I hear from people not wedded to any particular brand for a phone that 'I can use one handed'.
There are two ways of looking at this phone from Apple: on the one hand, it's the perfect 4-inch phone, coming with so much power, a great camera and improved battery life, all wrapped in Apple's well-crafted iPhone chassis and delivering true simplicity with iOS.
We know that combination will have people falling over themselves to buy the phone.
On the other hand, it's just 2011's design rebadged and a new engine put inside. Far from being a new phone, it's the iPhone 5SS, another iteration on an old design - but one that's a lot cheaper to buy. It's also got a much smaller screen, where it's proved that larger displays are the popular choice now, with apps in particular making use of the extra space.
Ultimately, Apple's given consumers a great choice here and actually for a half-decent price. The iPhone SE is a brilliant phone for those that want something smaller in their pocket and don't care about tired design - and we suspect there will be quite a few of those buyers out there.
First reviewed: April 2016
Not convinced this is the phone for you? Then these are the ones to check out:
iPhone 7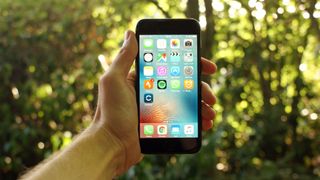 Want the latest and greatest iPhone? The iPhone 7 is the best on the market right now and has a far nicer design than the iPhone SE.
Problem is you'll lose the useful 3.5mm headphone jack if you were to choose the iPhone 7 and it's going to be a lot more expensive than the iPhone SE.
It does come with the latest A10 Fusion processor, 4.7-inch screen and upgraded camera to make it that little bit more attractive though.
iPhone 6S
If it's the former then the iPhone 6S is your obvious other choice - it's got all the same power but in a bigger (and sleeker) frame, with the curved edges sitting nicely in the hand.
However, the screen sharpness isn't improved (although it's brighter and clearer overall) and you'll be paying more for the privilege - but that screen size is important to a lot of people.
Sony Xperia Z5 Compact
So it's not the iPhone you're after - it's the power in the smaller package. Well, if you're into the Android ecosystem, we recommend the Sony Xperia Z5 Compact.
It's got nearly all the same impressive innards as the Z5 'normal' - a 720p screen aside - which means you can take superb photos and still get the same amount of whizz under your finger.
It's a little older - no more so than the iPhone 6S though - but it's the only option here that's waterproof.
iPhone 5S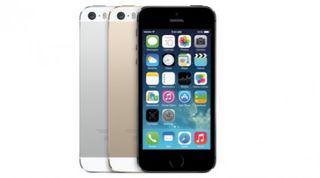 OK, we get it. You want the iPhone, but you want the smaller size. The issue you've got is with the higher price. Well, in that case maybe you should look at the iPhone 5S - still on sale in many places despite being launched in 2013.
It's got the same chassis and screen technology as the SE, but it's in the speed and battery life areas that this phone will struggle - then again, if you're not revving it with loads of apps or relying on it to entertain you all day then you'll probably be OK.
Best to buy it SIM free though - this thing might not be supported by Apple in a couple of years.
Samsung Galaxy S7
This phone doesn't fit into any of the categories above: it's not an iPhone, it's not a small phone and it's not cheap. But it is one of the very best handsets around at the moment, with a superb camera, loads of power and the ability to charge on any wireless pad you happen to have lying around.
The design is rather neat too, with the back of the phone curving away nicely thanks to a new '3D thermoforming' process.
In actual fact, I think the Galaxy S7 Edge is the better phone, but chose this one as the Edge is an even bigger device - it's worth checking out though.