One of the major upgrades in this follow-up is the move to quad-core 8th-gen Intel core i5 and i7 processors. Accordingly, the Surface Laptop 2 runs like a dream especially for media consumption, heavy online surfing and work-related tasks. It can also handle video and photo editing but since it doesn't have a decent dedicated graphics card option, it will struggle to run games past the lowest settings.
During day-to-day use, the Surface laptop copes extremely well with almost anything you throw at it but stumbles a little bit under hefty workloads. This was reflected in our benchmarks where the Surface Laptop 2 scored impressively across the board.
If you're upgrading from the original Surface Laptop you might not notice a significant performance boost during daily use but if you need the extra power it's there. The laptop is generally quiet unless you push it too much then the fans get audible. It also stays cool for the most part but gets discernibly warm towards the top of the keyboard even during moderate use and gets hot when overloaded.
Benchmarks
Here's how the Surface Laptop 2 performed in our suite of benchmark tests:
3DMark Sky Diver: 4,557; Fire Strike: 1,090; Time Spy: 427
Cinebench CPU: 439 points; Graphics: 49 fps
Geekbench 4 Single-Core: 4,237; Multi-Core: 13,267
PCMark 8 (Home Test): 2,997
PCMark 8 Battery Life: 5 hours and 36 minutes
Unfortunately, we weren't able to test the original Surface Laptop with our smattering of tests when it debuted, as it launched with Windows 10 S. That said, we can easily pit it against comparable rivals.
Take the XPS 13, for instance: our Surface Laptop 2 model keeps pace with the Dell laptop throughout every test – and the Dell laptop we reviewed had a mightier Intel Core i7-8550U processor inside. Of course, the 13-inch MacBook Pro we tested has an even more powerful Core i7 chip inside, so it managed to more easily outpace the Surface Laptop 2 in a few tests.
Ultimately, you're looking at a laptop that can handle some pretty high-level computing tasks as well as general multitasking reliably. You'll be able to edit photos and video on this laptop in a pinch as well as churn through meaty spreadsheets. Just don't expect lofty gaming performance or to be able to get files to and from this laptop swiftly with the graphics and ports on offer, respectively.
Battery life
Microsoft boasts a 14 and a half hour battery life with the Surface Laptop 2 which we found to be a little overreaching. A day's worth of average use including heavy web surfing, running Microsoft Office, watching videos and doing some basic photo and video editing gave us a little more than ten hours of battery life.
Students and working professionals on the go should be able to get through most if not all of the day without having to plug in the charger. But if you find yourself reaching for the charger sooner, the power supply can recharge fairly quickly with a half hour's worth of charge getting you almost 35% of juice.
In our standard TechRadar battery test where we play a high-definition video on loop till the battery runs out, the Surface Laptop 2 lasted 8 hours and 13 minutes. PCMark 8 battery tests are lower at 5 and half hours, but it is still competitive with the current echelon of ultrabooks out there that have caught up to the Surface Laptop and offer slightly better battery life.
Software and features
The Surface Laptop 2 brings the full Windows 10 experience out of the box unlike the previous Surface laptop which ran the gimped Windows 10 S mode. It's the cleanest version of Windows 10 you'll find with limited bloatware
There's a 0.9 pixel webcam embedded on top with an infrared camera next to it. The webcam performs decently enough and is a solid option if you don't have access to a better external webcam. Don't expect to be blown away by the quality though as most photos and videos you take will be slightly grainy and most likely overblown.
Logging in to the laptop is swift and surprisingly easy. There's no fingerprint scanner unfortunately for more secure logins but on the upside the Surface Laptop 2 can wake up and log you in with Windows Hello Facial recognition in under 20 seconds. The laptop's infrared camera was able to recognize my face under most conditions even with poor lighting and from a variety of angles.
Final verdict
The Microsoft Surface Laptop 2 is purely a performance refresh and offers little in the way of innovation unlike the first Surface Laptop. As much as we would have liked to see something new and exciting, Microsoft had little reason to switch things up.
The lack of USB-C and Thunderbolt 3 ports in a 2019 machine is a let down and having to rely on the Surface connector for expanded functionality is not ideal. But this is still a highly polished machine with a great screen and speedy performance that punches above its weight and stacks up well against the smattering of ultra books in the market right now.
Need an alternative?
Best laptops available to buy today
TechRadar has reviewed hundreds of laptops so that we're able to offer you the authoritative buying advice you expect. Whatever you're looking for in a laptop, we've rounded up all the best options in our helpful buying guide so you can decide whether the Surface Laptop 2 really is the best option for you.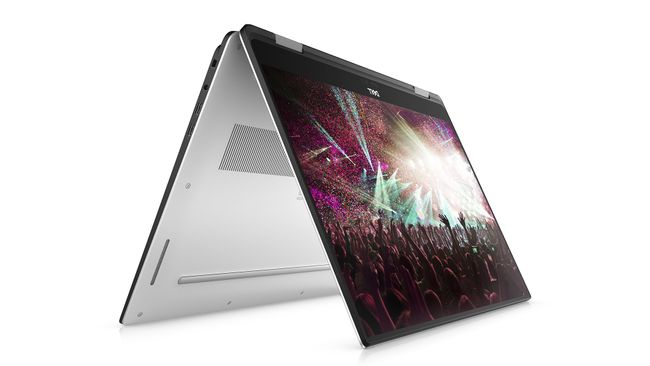 Best 2-in-1 laptops in the world today
The Microsoft Surface Laptop 2 is one of the best 2-in-1 laptops out there but if you want to see the other best options, take a look at our round-up of the best 2-in-1 laptops available today.