Every year, we see phone manufacturers marketing their new phones as "re-defining" what their phones are capable of. Almost all the time, it's just marketing fluff but every once in a while, you genuinely get a product that actually takes the phone experience to new level.
With the P20 Pro, Huawei is promising smartphone photography on a completely new level. The triple camera setup on the back that features a 40MP RGB sensor, and that makes the P20 Pro most versatile phone photo-shooter out there, regardless of price.
But competition is strong and Huawei's top rivals include the Samsung Galaxy S9 Plus and iPhone X, two of the best phones currently available. That said (and perhaps giving away the review verdict a little bit) the P20 Pro performs so well that it's given a pretty high spot in our best smartphone ranking.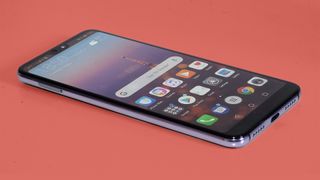 Huawei P20 Pro price and availability
The Huawei P20 Pro will be on sale in the UAE and Saudi on the 3rd of May with pre-orders starting from the 26th of April.
Huawei has officially announced the pricing of the P20 Pro at AED 2,999 in the UAE (and we assume SAR 2,999 in Saudi) which puts it below the launch pricing on the Samsung Galaxy S9 and the Galaxy S9 Plus. Considering that the Huawei P20 Pro also packs in double the storage of Samsung devices, we think the P20 Pro is price extremely aggressively.
Key features
40MP rear camera with 3x optical zoom
FullView Display
Kirin 970 processor with AI smarts
Triple Camera setup
The Huawei P20 Pro is the first smartphone with three cameras on the back. Huawei was among the first to introduce dual cameras in partnership with Leica and that partnership continues with the P20 Pro.
The primary RGB camera is an astonishing 40MP sensor- something we haven't seen since Nokia's PureView days. The Black & White sensor is 20 MP while the third lens is fixed at 3X optical zoom levels and has an 8MP sensor.
FullView Display
Huawei choses a notched design for its new flagship which certainly gives the phone a lot of screen space. The notch is smaller than the iPhone X but not as small as the Essential Phone.
Interestingly, Huawei gives you the option to hide the notch which makes the P20 Pro's screen look more like a regular traditional phone.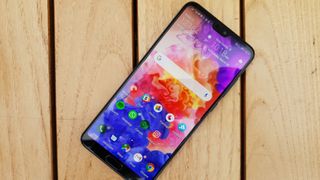 AI Smarts
Huawei introduced it's AI technology with the Kirin 970 chipset that debuted alongside the Huawei Mate 10 series late last year.
The P20 Pro utilizes the same chipset but Huawei adds more AI chops to the camera for better recognition of objects and scenes- upto 19 different categories.