The Google Pixel XL recasts the developer-focused Nexus smartphones with ambitious new software features and cutting-edge specs in an effort to reach mainstream consumers.
Its timing couldn't be more perfect. You won't find a headphone jack on the new iPhone, and you may be doubting Samsung's reliability after two Samsung Galaxy Note 7 recalls and just before the Samsung Galaxy S8 and Galaxy S8 Plus heat up (in all of the right ways).
And along comes the Google Pixel XL, with the helpful (but still-work-in-progress) Google Assistant, powerful Snapdragon 821 processor and an awesome, top-ranking camera.
It has almost everything you need outside of a waterproof design and stereo speakers, although Google's attempt at an iconic design throws a little too much into the pot with a metal-and-glass look. But if it's ugly on the outside, it's far from it on the inside.
What's more important to us is that the Android interface remains minimalist and easier to use than ever, and that's really the compelling reason to own a Pixel phone, even if it costs a lot more than a Nexus.
Who's it for?
Google is attempting to broaden its Nexus fanbase with the Pixel XL, adding the latest chipset, nifty AI, and an excellent camera.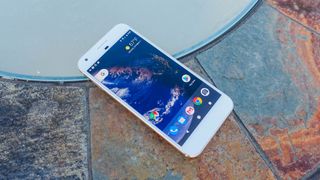 That means you're getting a phone that's more powerful than any inexpensive Nexus handset, and it's combined with the most streamlined user experience of any Android phone in 2016.
It also means you have to be someone who's willing to fork over a lot more money. It's a hardware and software combination that's also a one-two punch to the wallet.
Should I buy it?
The Google Pixel XL is one of the most sure-fire bets you can make if you're looking to try a brand new Android phone in 2016. It's the rookie of the year, thanks to Google designing it from top to bottom.
If upgrading to Android 7.1 Nougat and taking advantage of its budding VR capabilities are important to you, this is your smartphone. If not, you can find a just-as-good camera on a year-to-six-month-old Samsung, LG or the iPhone at the same price, or wait for the Galaxy S8 or iPhone 8.
Competition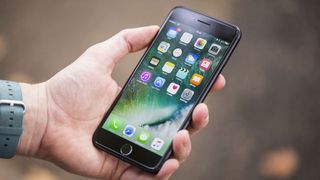 iPhone 7 Plus
Apple's iPhone 7 Plus is the iOS 10 counterbalance to Google's first Android 7.1 Nougat smartphone. You'll either find this phablet's aluminum design way more refined or completely stale compared to the Google Pixel XL. But with a similar 5.5-inch display, it gives you a big phone, too, only one with water-resistance and stereo speakers. We also find iMessages more seamless than any Google messaging platform, even if we miss widgets and other customizable features that Apple shies away from.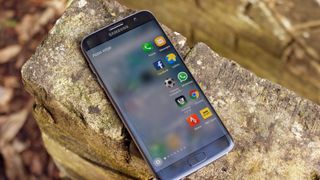 Samsung Galaxy S7 Edge
Samsung hasn't had the best of luck recently, with the Galaxy Note 7 recall, but don't be distracted because the Samsung Galaxy S7 Edge is still one of the best phones ever made. It has a top-of-the-line camera, water-resistant design and a microSD card slot, and of course those sleek, curved edges that really make its 2K resolution 'world's best' smartphone display stand out. And its TouchWiz Android software overlay isn't that bad anymore, honestly. But you're going to pay serious money for this phone, even more than the already-expensive Google Pixel XL.
Moto Z and Moto Z Force
Who would have guessed that Motorola would have figured out how to make a proper modular phone before LG and Google. The LG G5 mods didn't do much with its accessories and Google's Project Ara initiative is no more. Moto Z takes what's currently the world's thinnest smartphone and adds accessories to the back with magnets: stylish battery packs, powerful speaker, a pico projector and 10x camera add-on. It doesn't have the best camera on its own compared to the Google Pixel, but it is slightly cheaper.
The Moto Z Force takes that same modular idea and adds a bit of thickness – just enough room for extended battery life and a shatterproof screen. It's a little more expensive, too, and a Verizon exclusive in the US, whereas the Moto Z is now available unlocked at a cheaper price.