This sub-$120 'iPhone 14 Pro' is a total fake, don't buy it on Black Friday
Super-cheap iPhones aren't iPhones at all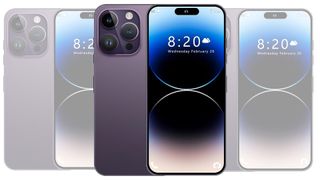 (Image credit: Future)
Oh my gosh! I found an iPhone 14 Pro for $119 on Amazon and it's not even officially Black Friday yet! This is amazing. What a deal. What a...hey, wait a minute. Why does it look like that? Who is "Xixaomiro? This is not an iPhone and I'm here to warn you of it and the myriad other super-cheap iPhone knockoffs that show up when you search Amazon for iPhones but at ridiculously low prices.
A little while back I stumbled on a TikTok of a guy who insists he ordered an iPhone (he claimed from a real Apple store) but received a box full of low-grade Android disappointment. The gadget arrived in an Apple iPhone box but the handset looked off and the screen didn't even reach the bottom edge of the device. It also wasn't really running iOS.
I wondered how this might've happened and had to assume that the guy was probably lying about where he originally ordered the phone. Then I wondered, what if he found it on Amazon? In the days leading up to the official Black Friday Deals (it arrives on November 24) holiday shopping is already in full swing and most people have some target gifts and gadgets in mind. Unsurprisingly, Smartphones are, according to the Consumer Technology Association (they run CES), at or near the top of the list.
It won't cost just $105
Phones, like many of the other latest tech gear, can be expensive and if you have a small budget, you might try your hand at uncovering awesome deals for some of the most desirable products. Amazon is more than happy to oblige.
If you type in, for instance, Apple Watch, you will of course find many Apple Watch Black Friday deals. But if you adjust the price to, say, between $50 and $100, you will find a lot of watches that look like Apple Watches but cost, in some cases, under $30. Some will use the Apple Watch name in their descriptions, but none will be Apple Watches.
The same goes for the best Apple iPhones and, in some ways, the situation is worse. A growing legion of knockoff manufacturers with oddball names is flooding Amazon with cheap, look-alike handsets and using clever labeling to make the phone sound as if they are at least iPhone adjacent.
I found this collection when I searched for iPhone and set the price filter to between $100 and $150. The results turned up at least four from four different manufacturers ranging in price from $105 to $149.
Each one looks, especially from the back, a lot like an iPhone 13, 14, or even iPhone 15 Pro. Each one features a camera array island with three large lenses in a triangle configuration. The smartphone bodies have similar designs, contours, and materials, and the button configurations could, at a glance, pass for an iPhone.
The illusions crumble, in most cases, when you look at the screens. All these manufacturers try to ape iOS of almost any vintage but usually fail miserably.
Perhaps the knockoff that worked the hardest to mimic an iPhone is the Xixaomiro i14Pro 2023. It even features a Dynamic Island-shaped cutout on the screen, though I doubt it offers any app-connected animations.
While Xiaomiro obviously put some sweat into the design and some effort into Apple-like branding ("i14Pro!") it basically gave up on the full product name, revealing that this is an "Unlocked 5G Android Cell Phone."
To be fair, the rest of the features of this iPhone knockoff aren't awful. It's running Android 13 (not 14 but what do you want for $119?), has USB-C, a giant 6,880mAh battery, and a 13MP camera. There's no mention of the sensors behind the other two lenses on the back which leads me to worry they they don't even have actual cameras behind them.
The $149 ExAchat Pro Max 5G gets the looks right and has a ton of impressive features for the price. Well, maybe it does. While the glossy online product pamphlets boast a Qualcomm Snapdragon 8 Gen 2 CPU, a "64 AI triple camera" and a 120Hz 6.82-inch FHD+ display, the detailed spec list includes a 24MP sensor on the back and a similar resolution on the front. There's no mention of the CPU or the rest of the cameras. At least the FHD+ display's refresh rate seems to sync up.
Some promise "water resistance," but not all of them.
At the bottom of the range is the Gowenic I14pro Plus, which is designed to look like a cross between an iPhone 14 Pro and maybe an iPhone 7 Plus. The manufacturer didn't really bother to make the screen look anything like an iPhone. There's a noticeable chin at the bottom and a weird peninsula at the top for the selfie camera.
Some of these phones are really large to accommodate those oversized batteries. Most do not include dimensions in their specs. Good luck using the included product photography to figure it out. On the Gowenic listing, there's a crudely Photoshopped picture of a woman holding the phone where the handset looks as large as her head.
While a few of the phones are transparent about their Android platforms, some, like the Hilitand iP13 Pro Unlocked Smartphone for 11, use vague terminology to describe the platform. This phone says it's "equipped with the latest for 11.0 system." I have no idea what platform they're referring to but I think they'd love for you to assume it's an older version of iOS. Sneaky, sneaky.
Look. I know you're smart. As a TechRadar reader, you're not only schooled in the latest technology, but you know how to find all the best Black Friday iPhone deals, and hopefull how to spot fake reviews on Amazon. But not every else does and there will be a friend or family member who thinks they just scored an amazing deal on an iPhone 14 Pro or iPhone 15 when it's really just one of these ridiculously cheap knockoffs.
Don't let them fall for these scams. Read all the details and make sure you know exactly the product you'll be unboxing this holiday season.
You might also like
Follow TechRadar on TikTok for news, reviews, unboxings, and hot Black Friday deals!
Here are some real iPhone deals.
Get daily insight, inspiration and deals in your inbox
Get the hottest deals available in your inbox plus news, reviews, opinion, analysis and more from the TechRadar team.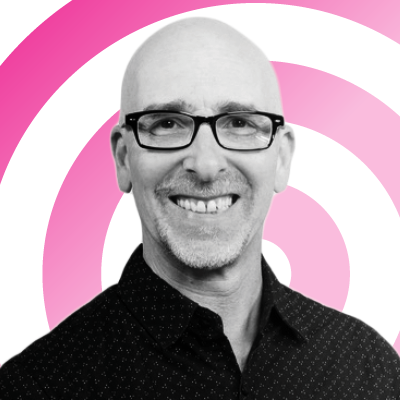 A 35-year industry veteran and award-winning journalist, Lance has covered technology since PCs were the size of suitcases and "on line" meant "waiting." He's a former Lifewire Editor-in-Chief, Mashable Editor-in-Chief, and, before that, Editor in Chief of PCMag.com and Senior Vice President of Content for Ziff Davis, Inc. He also wrote a popular, weekly tech column for Medium called The Upgrade.
Lance Ulanoff makes frequent appearances on national, international, and local news programs including Live with Kelly and Ryan, Fox News, Fox Business, the Today Show, Good Morning America, CNBC, CNN, and the BBC.