The best iPad Pro alternatives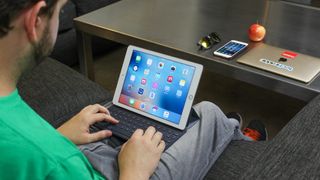 Introduction
Originally announced in 2015, the iPad Pro is Apple's attempt to appeal to business and creative users. While the tablet mostly received positive reviews from tech pundits and critics, some believe it's overpriced and not necessarily the best option for businesses.
The 12.9-inch model starts at £679 ($799, which is around AU$1,040), but that's without mobile connectivity. And the smaller 9.7-inch model will set you back £499 ($599, which is around AU$780). If you're a business with a large IT budget, it makes sense to invest as much as possible in the most expensive, capable models.
You'll surely reap the rewards by having the best spec and features, but it's always worth checking out what else is out there before you spend so much money. A number of other manufacturers have launched their own iPad Pro-style tablets, all of which are aimed at enhancing business productivity and creativity. In this article, we're rounding up the best of those efforts.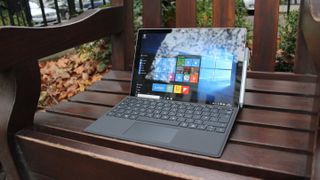 Microsoft Surface Pro 4
Without a doubt, the Microsoft Surface Pro is probably the iPad Pro's biggest and most well-known rival. The fourth generation model was announced last year, and it's well worth considering. Based on Windows 10, it comes with a 12.3-inch display with a resolution of 2736 x 1824, a Skylake Intel Core processor and up to 16GB of RAM. As for storage, you can choose between 128GB, 256GB, 512GB or 1TB. It has two cameras – a 5MP one on the front and an 8MP snapper on the back – and you can shoot 1080p video. Every model comes with the Surface Pen.
Price: £749 (around $1,000, AU$1,300)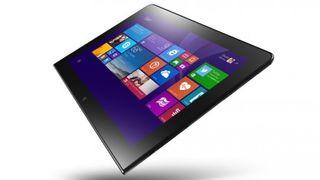 Lenovo ThinkPad 10
Lenovo is one of the world's leading enterprise tech firms, and the ThinkPad 10 certainly proves that. A worthy iPad Pro competitor, it runs Windows 10 and sports a 10.1-inch full HD IPS display, which is perfect for accessing and working on important business documents. It also has a 1080p front-facing camera for video calls, and a quad-core Intel Atom Z3795 CPU keeps everything running smoothly. You get 10 hours of battery life and two USB 2.0 ports. With the latter, you can turn the slate into a fully-functioning desktop computer, and there are HDMI and Ethernet ports as well. Like the iPad Pro, you can purchase an additional smart pen.
Price: £500 (around $670, AU$870)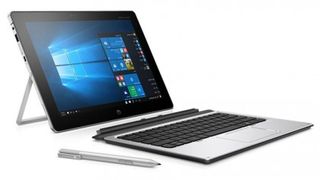 HP Elite x2 1012 G1
American tech giant HP also has a range of business-grade tablets, including the Elite x2. It's a 2-in-1 tablet, like the Microsoft Surface Pro, so can also be used as a laptop when you want to work on important tasks the old-fashioned way. Hardware-wise, there's a
12-inch IPS 1920 x 1280 resolution display, an Intel Core m3-6Y30 processor, 128GB of SSD storage, plus 4GB of RAM. There are front and rear cameras too, and it's powered by the Windows 10 Pro operating system. The Elite x2 comes with the HP Active Pen, meaning you'll be able to annotate documents and images with no fuss.
Price: £816 (around $1,090, AU$1,420)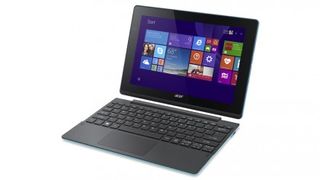 Acer Aspire Switch 10 E
Laptop-tablet convertibles don't always have to be expensive. If you want the best of both worlds for substantially less, you ought to check out the Acer Aspire Switch 10 E. For just over £200, you're getting a 1920 x 1200 IPS display, an Intel Atom Z3795 processor, 32GB of internal storage, 2GB of RAM and a microSD card slot. The base tablet comes pre-loaded with Windows 8.1, although some models have Windows 10 (all of them over in the US, actually), and of course you can always upgrade. A one-year Office 365 subscription is provided too, and all this makes for some pretty tempting value-for-money.
Price: £230 (around $310, AU$400)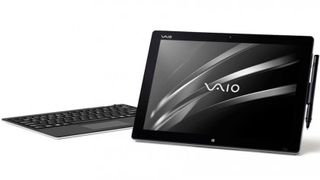 Vaio Z Canvas Signature Edition
We haven't heard much from Vaio since it split from Sony in 2014, but the company is back on its feet and has its own iPad Pro competitor. The Z Canvas Signature Edition is yet another tablet convertible, offering a 12.3-inch IPS display with a resolution of 2560 x 1704, a quad-core Intel i7 processor, up to 1TB of storage and two USB 3.0 ports. Fire it up, and you'll find Windows 10 Pro in all its glory. The tablet is expensive, though, starting at £1,999 – but still, it's an option worth considering if you have a big budget.
Price: £1,999 (around $2,680, AU$3,480)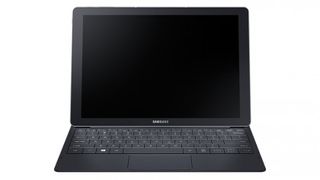 Samsung Galaxy TabPro S
Samsung is also looking to rival Apple with a business-ready tablet. The Galaxy TabPro S from the Korean tech company is as good as they come. It has a decently-sized 12-inch display with a 2160 x 1440 resolution, an Intel Core M processor, 4GB of RAM, 256GB of internal storage, a 5200mAh battery and two 5MP cameras. What's particularly nice is the fact that you can get this Windows 10 tablet in both black and white, so you have some choice when it comes to style. After all, a business tablet doesn't have to look boring.
Price: £849 (around $1,140, AU$1,480)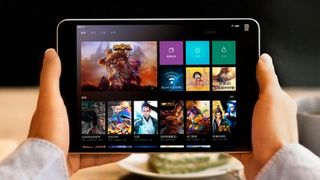 Xiaomi Mi Pad 2
If you don't want to spend too much on a tablet but would still like one for work and play, the Xiaomi Mi Pad 2 could be for you. While it isn't as well-known as slates like the iPad and Galaxy Tab, it offers a stylish and powerful package for well under £200. This tablet runs with a 7.9-inch 1536 x 2048 resolution capacitive touchscreen, a quad-core Intel Atom x5-Z8500 processor, 2GB of RAM and up to 64GB of internal storage. Unfortunately, the Mi Pad 2 lacks a microSD card slot, so you'll have to stick with the aforementioned storage levels. You also get two cameras: 8MP on the back and 5MP on the front. This device can run both Android and Windows.
Price: £150 (around $200, AU$265)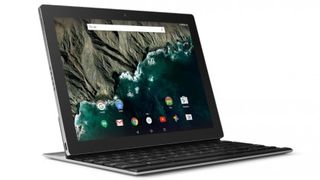 Google Pixel C
The Google Pixel C wants to be your business-capable tablet too. Launched in October 2015, it boasts a 10.2-inch display with a resolution of 2560 x 1800, 3GB of RAM, 32GB or 64GB of storage, a quad-core 1.9GHz processor, an 8MP rear camera and a 2MP front-facing one. Just like the previous Dell Venue offering, it runs Android. It's pre-installed with version 6.0.1 Marshmallow, but you can upgrade to Nougat should you wish. The Pixel C comes with a keyboard dock too, and it's made from the same metal as the tablet.
Price: £399 (around $530, AU$695)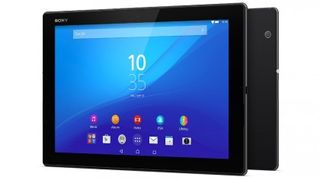 Sony Xperia Z4 Tablet
Sony may not be making laptops anymore, but it's still competing in the realm of tablets – and the Xperia Z4 is its top model. As well as coming with a keyboard docking station, there's an impressive 10.1-inch, 2560 x 1600 display, a Qualcomm Snapdragon 810 processor, an Adreno 430 GPU, 3GB of RAM, 32GB of storage (expandable up to 256GB) and a 6000mAh battery. In terms of the operating system, it comes with Android Lollipop out of the box, although an update to Nougat is planned. Like many of the other tablets mentioned in this feature, there are two cameras on board.
Price: £499 (around $670, AU$870)