If you're on the search for an Xbox console, it is a great time to find Xbox deals, especially on bundles. Regardless of which Xbox model you're looking to purchase, a bundle is a smart way to go as you'll most likely get more for your money, with extra games and/or accessories thrown in to sweeten the deal. It's a particularly smart option for first time buyers as you'll get a game or two to get you going with your Xbox. Moreover, another advantage of an Xbox bundle is that you can also get limited edition designs inspired by the games included, perfect if you're fanatical about a particular title.
To make finding the best Xbox One bundle deal less tasking, we've scoured the internet for the lowest prices on bundles and best console deals and rounded them up here in one spot for you. Below you will find the lowest prices for Xbox One S and Xbox One X consoles bundled with extra games and hardware, as well as some of those limited edition designs. You will find the best standalone console prices as well in case you don't see a bundle to your liking.
The Xbox One S has a slim design in comparison to its original chunky predecessor and also supports 4K content. Not only is it a better design, but it's considerably less expensive than the original. If you'd prefer to leap into the world of full-on 4K HDR gaming, then you might be tempted by one of the latest Xbox One X bundles instead.
Looking to buy an Xbox One in the UK or Australia? You'll want to take a look at our UK page or AU page.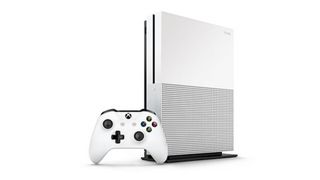 The best Xbox One deals
The slimmed-down design of the Xbox One S looks much better than the original chunky box and the power brick has been absorbed making things a bit tidier behind your TV. The main draw, though, is 4K visual support, meaning you'll be able to watch specialized 4K Blu-Ray and Netflix content in 4K on your new 4K TV. Most Xbox One S models comes with 500GB of storage and there are some 1TB options too. The limited edition 2TB model has all but disappeared now, but it pops up with an enormous price-tag occasionally. Let's take a look at the cheapest Xbox One deals below, followed by the bundles.
The best Xbox One bundles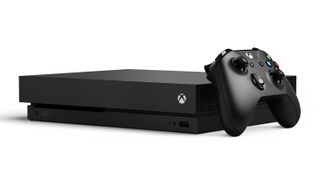 The best Xbox One X deals
Released in November at a list price of $499, the HDR- and 4K-equipped Xbox One X is considerably more expensive than the Xbox One S. The prices below are mainly for the console on its own. But if you'd like to see the options that include games too (sometimes you'll get ones thrown in for free), then head on over to our Xbox One X bundles page.
Xbox Live Gold deals
Need to top off your Xbox Live Gold membership? Don't pay the default automatic $60 renewal price. Check out our range of Xbox Live Gold deals to save some serious money.
Still considering a PS4 instead? Then you'll want to take a look at our cheapest .