Dan Grabham, Deputy Editor, Bath
Samsung Galaxy S
I have an iPhone 4, but the Galaxy S has given me Android envy. The hardware is superb. Android itself still has a little way to go for me – the apps are plentiful but often substandard while I think Android is becoming far too fragmented already.
Still, Samsung's best-ever handset (and yes, that includes the Google Nexus S).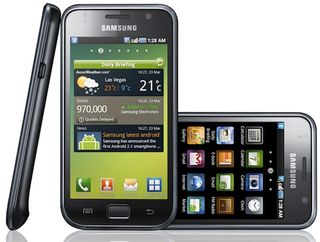 Apple iPad
The iPad remains an expensive luxury but I still want one – though I'll probably wait for iPad 2 now of course.
The bizarre thing about the iPad is that it has become even stronger since it was released – we haven't seen anything that even comes close. The Samsung Galaxy Tab was a particular disappointment, but I'm sure Android 3.0 will change things.
Revo Heritage or Axis
I've got iPhone docks and I've got a digital radio. But I listen to a lot of stuff on Spotify Mobile now and listening in the kitchen is a bit of a problem – I want to replace the old DAB with one of these two excellent models so I can hook up my iPhone 4.
The Heritage looks super-cool, but I'd make do with the Axis.
Samsung LED TV
Now I would say I want the LED 9000 Series, but I wouldn't be that greedy, especially as I still have a massive CRT TV and would probably have to make do with a 40-inch because of the size of my room.
Ideally the UE40C8000, but pretty much any of Samsung's LED ranges will do (as long as it has Internet@TV of course).
Sky Player and Sky Mobile TV
I don't have Sky at the moment, so for most football, I pop to the pub or round a friend's. I'd like a sub to Sky Player so I can watch some midweek games on the web.
Failing that, I'll take Sky Mobile TV instead so I can watch it on the iPad.