We're serious cinephiles here at at TechRadar. It's not all about Star Wars around here – we enjoy a good tear-jerker, too. There are many sensitive drama films streaming on Netflix Australia right, and these are some of the best ones. So grab a hanky and get ready for a heavy night in.
Good Time
Good Time stars Robert Pattinson in the type of performance that will make you forget all about his involvement in the Twilight saga. We're talking young De Niro good, here. When his mentally-challenged brother is snatched by the police after a bank robbery, Connie (Pattinson) sets out to do anything he can to free his brother before getting sent to the brutal Rikers Island jail complex. This sets off a night that spirals out of control extremely fast. There's pretty much no way of predicting what will happen next. Gritty and grimy, Good Time is an intense film with an incredible soundtrack and fantastic cinematography. One of the best films of 2017.
IMDB Rating: 7.4, Rotten Tomatoes: 91%
The Revenant
The film that finally bagged Leonardo DiCaprio a much-deserved Academy Award, The Revenant is at once a stunning technical achievement and a gut-wrenching tale of survival in the harshest wilderness imaginable. Based on the true story of Hugh Glass (though fudged a little for the sake of added drama), a man who was left for dead by his fur-trapping party after a savage bear attack (amazingly realised here in one of the film's many single-take camera shots). Now, Glass must carry himself across 200 miles of snowy hell to track down down the man who killed his son (that part is made up) and left him to die alone, played here by a mumbly Tom Hardy. A powerful film with incredibly cinematography and exceptional performances, The Revenant is a must-see piece of cinema.
MDB Rating: 8.0, Rotten Tomatoes: 80%
Full Metal Jacket
An astonishing work of immense power, Stanley Kubrick's masterpiece Full Metal Jacket examines man's innate desire to kill, memorably told against the backdrop of the controversial Vietnam War. The film is split in two halves – the first, which is set at boot camp, follows a young recruit who is pushed right over the edge by an abusive drill sergeant. The latter half focuses on a military journalist who watches in horror as Vietnamese people are killed indiscriminately by the soldiers he's following for reasons they don't even understand. Will they make a killing machine out of him, too? Essential viewing for war film aficionados.
IMDB Rating: 8.3, Rotten Tomatoes: 95%
Lawrence of Arabia (Restored Version)
One of the greatest historical epics of all time, Lawrence of Arabia has arrived on Netflix in its recently restored form. Trust us when we say that the film, which won seven Academy Awards including Best Picture, looks even more sublime now than ever before. Desert landscapes are vast and immaculate, skies (and Peter O'Toole's eyes) are the incredibly blue, and close-up detail is off the charts. Still, underneath all the eye candy on display, lies one of the most inspiring war stories of all time, all of which is based on true events in the life of British officer T.E Lawrence, who led the Arab tribes against the Turks in WWI. If you haven't seen Lawrence of Arabia before, we suggest you set aside a weekend (this movie is very, very long) and remedy that as soon as possible.
IMDB Rating: 8.3, Rotten Tomatoes: 98%
Beasts of No Nation
As Netflix's first original movie, Beasts of No Nation had a lot to prove. The VOD scene had traditionally been associated with low budget indies and D-grade horror films, but with Beasts of No Nation, Netflix managed to convince people that high quality (dare I say, Oscar-calibre) films could be streamed at home and shown in theatres at the same time. Directed by Cary Joji Fukunaga (True Detective season 1), Beasts follows the loss of a child soldier's innocence as he's forced to do unspeakable things. The film hits like a sledgehammer, never shying away from the brutality and horror experienced by this young boy (played masterfully by newcomer Abraham Attah). Equally powerful is Idris Elba's portrayal as the boy's remorseless and despicable commander. Though not what you'd call a crowd-pleaser, we hope that Netflix continues to bring us brilliant films like this.
IMDB Rating: 7.8, Rotten Tomatoes: 91%
Blue is the Warmest Color
As soulful as it is erotically-charged, it's not hard to see why Blue is the Warmest Color won the highest prize at the 2013 Cannes Film Festival – its portrayal of two women who fall in love and allow each other to discover their true selves is truly special. Though Emma (Léa Seydoux) is a blue-haired free spirit, Adèle (Adèle Exarchopoulos) doesn't feel comfortable in her own skin. While Adèle's friends initially shun Emma due to her sexuality, she soon realises that Emma is the only person with whom she can express herself openly and bare her soul to. Together, the pair experience the ups and downs of a mature relationship, while also exploring social acceptance and their sexuality. A beautiful masterpiece that will take you on an emotional roller-coaster throughout its lengthy 3-hour running time, Blue is the Warmest Color is a film you won't soon forget.
IMDB Rating: 7.8, Rotten Tomatoes: 91%
Okja
Korean director Bong Joon-ho (The Host, Snowpiercer) is an eclectic filmmaker, and his latest work, Okja, is in a genre all of its own. Is it an adventure film? Is it science fiction? Is it a drama? Is it a fairy tale? Is it satire? The answer is... all of the above. With a style that's somewhere between Spielberg and Miyazaki, the film follows a young Korean girl's quest to rescue her best friend Okja, a super-pig that was created by the multi-national conglomerate Mirando Corporation for the purposes of consumption. Flipping between heartbreaking and joyful at the drop of a hat, Okja is an emotional roller coaster of a film that may well have you reconsidering your dietary choices.
IMDB Rating: 7.4, Rotten Tomatoes: 85%
Schindler's List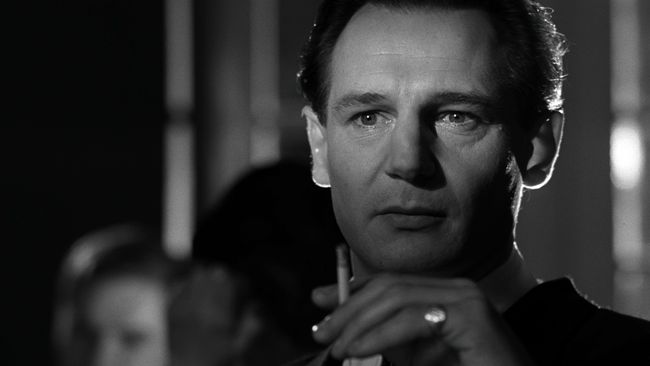 This is one of the most affecting movies that you will ever see. Based on the true story of Oskar Schindler, a factory owner who begins to help his Jewish workers during World War II after he sees them persecuted by the Nazi Germans, the movie is a study in brevity. Steven Spielberg manages to find the human stories in the atrocity of WWII without shying away from the true horror of what happened during the conflict. Winner of several Academy Awards, including Best Picture and Best Director, Schindler's List is a film you won't soon forget.
IMDB Rating: 8.9, Rotten Tomatoes: 96%
Selma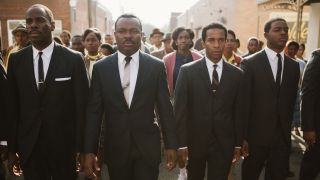 A heartfelt and considered look at Martin Luther King Jr's struggle to gain equal voting rights, campaigning in racially-charged Alabama, Selma was one of the finest films of 2014 and was rightly nominated for a Best Picture Oscar as a result. It may have missed out on the top gong, or a Best Director nod for director Ava DuVernay, but David Oyelowo's performance as the civil rights leader is a powerful one, with a supporting cast recreating the inspiring story with great respect. With recent real-life events showing that racial tension is still as prevalent in 2017 as it was in the 1960s, Selma is more relevant than ever. Powerful and moving, Selma is a must see film about courage, determination and the fight for equality among all people, regardless of their colour.