Our favorite iPad extreme sports, soccer, tennis, golf, and management games.
Football Manager 2019 Touch ($19.99/£19.99/AU$30.99)
Football Manager 2019 Touch brings the bulk of the famous PC game to your tablet. You take the reins of a real-world soccer club, and try to ensure they don't get a kicking – all by way of your tactical savvy and cunning player transfers.
If you've not played before, this game has depth. It's easy to feel swamped and overwhelmed as you work your way through the menus and options. But this is complexity married with friendliness – there's some optional automation, and the overall experience feels more streamlined than the PC original.
The main niggle is there aren't many changes from 2018's release. If you own last year's game, don't put in for a transfer just yet; but if you're new to Football Manager on iPad, there's no more compelling soccer management to be found on an Apple device.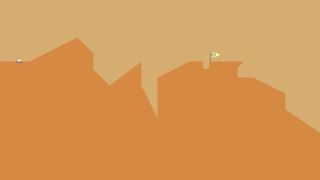 Desert Golfing ($1.99/£1.99/AU$2.99)
Desert Golfing is about the most minimal take on golf imaginable. The side-on game gives you a tee and a hole to reach. You drag to aim and set power, and then take your shot. Smack your ball out of bounds and you start from scratch; make the hole with one or more shots and you can continue.
It feels never-ending, as you find yourself dozens and then hundreds of holes in, and it should get boring – but it really doesn't. Your scorecard builds but ceases to have meaning as you relax into a hypnotic chill-out take on a sport that wasn't exactly frenetic in the first place.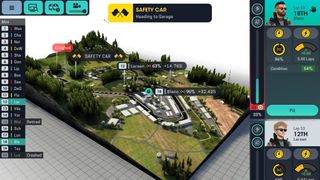 Motorsport Manager Mobile 3 ($3.99/£3.99/AU$5.99)
Motorsport Manager Mobile 3 is a racing game that has you holding the purse strings rather than the steering wheel. So instead of coaxing your car around complex turns, and blasting along straights, you manage your drivers (and their egos), plan HQ and car upgrades, and figure out when during races they should push their engines or change their tires.
The game's sense of balance is very smart. It's immediate and intuitive enough for newcomers, with a gentle first season, but gradually unlocks complexity, depth, and challenge to make you stick around for the long term.
And although races merely feature colored discs whizzing round diorama-like circuits, they are nonetheless tense, exciting affairs – not least when one of your drivers is vying for a podium finish.
Super Stickman Golf 3 (free + IAP)
If you find golf a bit dull, Super Stickman Golf 3 offers a decidedly different take on the sport. Instead of rolling greens, a sprinkling of trees and the odd sandpit, golfers in this bizarre world pit their wits against gravity-free space-stations, floating islands, and dank caverns with glue-like surfaces.
The game's side-on charms echo Angry Birds in its artillery core, in the sense that careful aiming is the order of the day. But this is a far smarter and more polished title, with some excellent and imaginative level design.
With this third entry, you also get the chance to spin the ball, opening up the possibility of otherwise impossible shots. And once you're done with the solo mode, you can go online with asynchronous turn-based play and frenetic live races.
Table Tennis Touch (free + IAP)
Table Tennis Touch brings ping pong to your iPad in glorious fashion. You get a set of training mini-games, to hone your aim and power, after which point you can delve into a full career mode.
Matches involve you taking on a levitating bat rather than an actual person on the other side of the table. The places in which you play, though, are beautifully rendered, although your focus will mostly be on the tiny white ball being belted around as you smash and spin your way to the big leagues.
This aspect of the game feels the part, capturing the speed and intensity of a properly gripping ping pong rally – and all without those moments where you subsequently step on and crush the ball like an idiot.
Touchgrind Skate 2 ($6.99/£6.99/AU$10.99)
Touchgrind Skate 2 presumably had a development process that began with someone realizing fingers look like legs if you put a tiny skateboard underneath them. And that's what you get here – a virtual board, which you control with two digits.
Although that might feel gimmicky, it's intuitive. But don't mistake Touchgrind Skate 2 for an arcade pushover. As you roam urban locations, tasked with performing gnarly stunts, you'll wipe out – often.
What you must do is learn to master the board, and then slowly chain together tricks. Only then will you get enough points to unlock new parks. On iPad in particular, this works very well, the larger screen giving you space to breathe. And it's a great example of touchscreen innovation and physical interaction — Touchgrind Skate 2 just wouldn't be the same with a gamepad.