The best movie and entertainment apps for iPad
Our favorite iPad apps for having fun with your iPad, whether reading, watching TV, using Twitter or delving into interactive art.
Tayasui Color 2 ($1.99/£1.99/AU$2.99)
Tayasui Color 2 is a rare iPad coloring app, in that it's properly premium and doesn't delve into the murky world of subscriptions. That means it's more limited than its contemporaries – you get just 18 illustrations – but you're not forking out for something you may only dip into on occasion.
The app has other benefits, too, not least a beautiful design that makes it feel like the most tactile offering on the platform. The illustrations sit within a flip book of virtual stiff card pages. As you color, sound effects mimic real-world tools, which is especially mesmerizing if you're using a stylus.
There is one minor issue, in the illustrations not scaling as well as they might when you zoom in – they get a bit blurry. But otherwise, this is a wonderful premium take on iPad coloring.
Infuse Pro 6 ($24.99/£23.99/AU$38.99)
Infuse Pro 6 is a video player for people who prefer hoarding over streaming. If you've curated a collection of favorites, Infuse can get them on your iPad, wherever they happen to be stored.
Unlike equivalent apps, Infuse doesn't need a server running. Point it at a local network drive, a PC/Mac, or cloud storage, and it will browse folders, load cover art, and – on a tap – stream whatever you choose. There's support for a wide range of formats, subtitles can be downloaded in an instant, and iCloud syncs your library and playback progress across devices (including Apple TV).
If you're unsure, a free version exists. Unless you upgrade via subscription, it has fewer features, although remains extremely capable. But if you're really serious about video on your iPad, this pay-once edition is well worth the outlay.
Reeder 4 ($4.99/£4.99/AU$7.99)
Reeder 4 is a premium RSS client. You subscribe to website feeds, which can be browsed individually or as a whole, ensuring you never miss an article from favorite sources.
Although you can opt to view the original web pages, you're better off with Reeder's own reader, which removes cruft, leaving you with just text and images. For sites that only provide synopses, entire articles can be loaded with a touch of a button. There's also a 'Bionic Reading' mode can also be invoked, emboldening specific letters in words to slow you down, so you take in more of the text.
Despite the odd flub (a default theme that very much needs the 'increase contrast' option on; finicky animations), Reeder remains ahead of the pack. It's a must-buy if you want a better way to take in news and other articles on your iPad.
David Bowie is… ($9.99/£9.99/AU$14.99)
David Bowie is… takes 2013's blockbuster Bowie exhibition and stuffs it inside of your iPad as an AR experience.
Curated by theme rather than chronologically, the exhibition is a set of interactive scenes, 'projected' onto your desktop. Optional narration by Gary Oldman adds backstory as you examine lyrics, costumes and videos, exploring the life of a music icon.
On iPad, David Bowie is… works especially well. The screen's squarer aspect ratio makes examining content less awkward than on iPhone, and the larger display lets everything shine. The only thing that might give you pause is the price, but for far less than a ticket to the original exhibition, you get unlimited access to all the goodies – including dozens of songs and videos – without having to peer over other people's shoulders.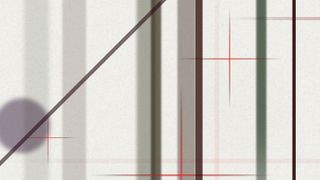 Bloom: 10 Worlds ($7.99/£7.99/AU$12.99)
Bloom: 10 Worlds is the follow-up to 2008's Bloom, which never made it to iPad. That app had you tap the screen to simultaneously play notes and create spots of color. The former looped and slowly evolved; the latter disappeared into the background like ripples in a pond.
10 Worlds expands this premise out from a 'single' into a full album. There are 10 takes on the format to enjoy, each with its own visuals and audio. The visuals in particular have been significantly improved from the original Bloom, replacing that app's hard geometric forms with a more painterly approach.
However, it's the intriguing mix of instrument, album, and art that still shines through. The result is an essential addition to iPad, perfectly complementing existing Eno/Chilvers collaborations Scape and Reflection.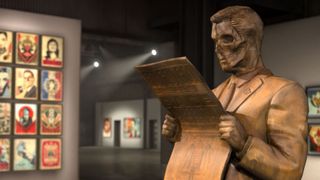 Shepard Fairey AR - Damaged (US$4.99/£4.99/AU$7.99)
Shepard Fairey AR - Damaged takes a warehouse-sized art exhibit and transforms it into a virtual space. This means instead of getting a digital book, where you swipe between stills, you instead experience the context and atmospherics of the original show, dragging the screen to move, or actually walking around in AR, adjusting your view on the basis of where you hold your iPad.
Fairey – creator of the iconic 'Hope' image of Barack Obama – is on fine form here, exploring issues relating to social media, celebrity, and the notion of constructing your own reality. Optionally, his narrative can accompany your journey around his work, adding extra insight. But however you check out Damaged, it proves itself to be the finest example of a virtual gallery on mobile, looking to the future rather than the past.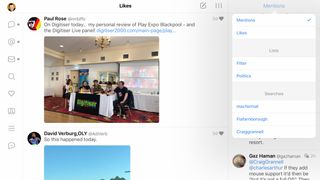 Tweetbot 5 (US$4.99/£4.99/AU$7.99)
Tweetbot 5 is a premium Twitter client. Unlike Twitter's own client, which is determined to present tweets as it sees fit, Tweetbot lists tweets in order, omits ads, and doesn't clutter up your mentions feed with notifications about retweets and likes. There's a night mode, for tweeting in the dark, iCloud sync across devices for keeping your place, and nice sound effects that make the app feel alive.
On iPad, the app of course supports Split View and Slide Over, but it also has its own built-in column view. This means if you're the kind of person who lives on Twitter, you can, for example, simultaneously scroll through your feed in the main pane, while chatting with people via direct messages in another. Top stuff for power users – or anyone who wants to avoid social network noise.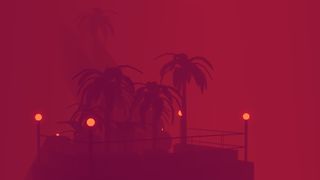 Islands: Non-Places ($2.99/£2.99/AU$4.49)
Carl Burton's Islands: Non-Places is listed in the App Store as a game, but don't believe a word of it. Really, this ten-scene artistic endeavor is a surreal, mesmerizing semi-interactive animated film.
Each 'non-place' is somewhere you'd usually ignore or stay only on a very temporary basis, but here, the mundane is subverted through unusual and unexpected juxtapositions.
You'll find yourself staring at a luggage carousel, before the bags begin a lazy Mexican wave. Elsewhere, palm trees ride mall escalators, while a run-of-the-mill seating area is suddenly flooded, a warning siren slicing its way through inane background chatter.
The result is frequently disorientating, but Islands also has the capacity to surprise, and is often oddly beautiful.
Chunky Comic Reader (free or $3.99/£3.99/AU$4.49)
There's a miniature revolution taking place in digital comics. Echoing the music industry some years ago, more publishers are cottoning on to readers very much liking DRM-free content. With that in mind, you now need a decent iPad reader for your PDFs and CBRs, rather than whatever iffy reading experience is welded to a storefront.
Chunky is the best comic-reader on iPad. The interface is simple but customisable. If you want rid of transitions, they're gone. Tinted pages can be brightened. And smart upscaling makes low-res comics look good.
Paying the one-off 'pro' IAP enables you to connect to Mac or Windows shared folders or FTP. Downloading comics then takes seconds, and the app will happily bring over folders full of images and convert them on-the-fly into readable digital publications.
Scape ($11.99/£11.99/AU$17.99)
Pop music is about getting what you expect. Ambient music has always felt subtly different, almost like anything could happen. With generative audio, this line of thinking became reality. Scape gives you a combined album/playground in this nascent genre, from the minds of Brian Eno and Peter Chilvers.
Each track is formed by way of adding musical elements to a canvas, which then interact in sometimes unforeseen ways. Described as music that "thinks for itself", Scape becomes a pleasing, fresh and infinitely replayable slice of chillout bliss. And if you're feeling particularly lazy, you can sit back and listen to an album composed by the app's creators.