6. Cartel Land
Who's it for? 'Merica
Nominated for the Academy Award for Best Documentary Feature Film, Cartel Land explores the state of the ongoing drug problem along the U.S.-Mexican border. On one side is the heroic Dr. José Mireles, the leader of the vigilante group, the Autodefensas. On the other is Tim "Nailer" Foley, the leader of Arizona Border Recon. The two are stuck in a never-ending battle against the cartels, putting both themselves and their families on the line to fight for what they think is right.
IMDB Rating: 7.4, Rotten Tomatoes: 89%
7. Schindler's List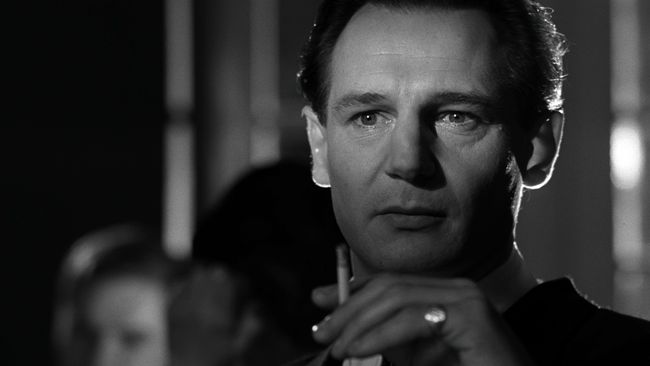 Who's it for? Anyone in need of a lesson in human compassion
This is one of the most affecting movies that you will ever see. Based on the true story of Oskar Schindler, a factory owner who begins to help his Jewish workers during World War II after he sees them persecuted by the Nazi Germans, the movie is a study in brevity. Steven Spielberg manages to find the human stories in the atrocity of WWII without shying away from the true horror of what happened during the conflict. Winner of several Academy Awards, including Best Picture and Best Director, Schindler's List is a film you won't soon forget.
IMDB Rating: 8.9, Rotten Tomatoes: 96%
8. Beasts of No Nation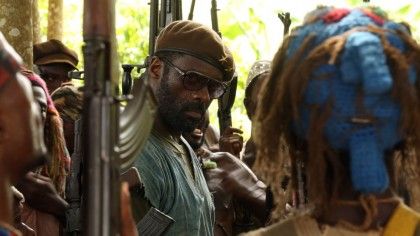 Who's it for? Joseph Conrad enthusiasts
Beasts of No Nation stars Idris Elba as a war lord, and follows the story of Agu, portrayed by child actor Abraham, who is forced to become a child soldier during the civil war of an unnamed African country. What follows is a nightmare: boys stolen from their families are forced to kill and through blood take their vengeance on the world. It's a war movie with a profound message, and is probably the closest equivalent of Apocalypse Now that we're like to see in the 21st century.
IMDB Rating: 8.0, Rotten Tomatoes: 91%
9. City of God
Who's it for? Dark tourists and crime lovers
If you've blasted your way through both seasons of Narcos and want another South American crime epic to get stuck into, consider City of God as your next destination. Based on true events that took place over three decades in the favelas (slums) of Rio de Janeiro, the film accurately recreates the lively and energetic vibe of Brazil, but also counters it some truly harrowing scenes of devastating violence. In the 'City of God', children brandish firearms and kill each other indiscriminately over petty drug deals. While that might sound like too much to bear, the terrific filmmaking on display from Fernando Meirelles and Kátia Lund will keep you on the edge of your seat, as will the film's authentic performers and compelling story. One of the greatest films of all time, City of God is like Goodfellas scored to a samba beat.
IMDB Rating: 8.7, Rotten Tomatoes: 90%
10. Guardians of the Galaxy 2
Who's it for? Light show-loving comic book fans
A visual treat, Guardians of the Galaxy Vol. 2 finds the intergalactic heroes thrust into another adventure, one that could reveal the identity of Peter Quill's father. Even more spectacular than the first film, Guardians of the Galaxy Vol. 2 continually aims to surprise the audience, with simultaneously keeping its action and comedy levels high.