För att fira den nära förestående lanseringen av den PS4-exlusiva titeln Marvels Spider-Man, har Sony meddelat att de kommer släppa en begränsad utgåva av PlayStation 4 Pro under årets Comic-Con i San Diego.
Den begränsade utgåvan av PS4 Pro-konsolen kommer att ha en snygg röd färg med den ikoniska Spider-Man-logon och den kommer att kunna köpas tillsammans med en matchande röd och vit kontroller.
Vid köp av konsolen följer en kopia av själva spelet Marvels Spider-Man med och kommer även att innehålla tokens för att ladda ned den kommande DLCn The City That Never Sleeps, som kommer att ge spelaren nya uppdrag, karaktärer och nya kostymer i Spider-Man-universumet.
(OBS. Länkar i denna artikel kan vara skrivna på engelska)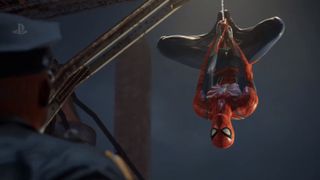 Paketet kommer att kosta 399,99 dollar (cirka 3 500 kronor) i USA och Kanada och kommer att finnas tillgängligt vid spelets lansering den 7 september 2018. Övrig tillgänglighet och priser har ännu inte bekräftats.
I Australien kommer paketet att finnas tillgängligt för 659,95 australiska dollar (cirka 4 300 kronor) från och med den 7 september 2018. Australien kommer dessutom få tillgång till en andra Spider-Man-konsol i form av ett vanligt PlayStation 4 med 1 TB, fast med samma anpassade design och spelpaket för 549,95 australiska dollar (cirka 3 600 kronor).