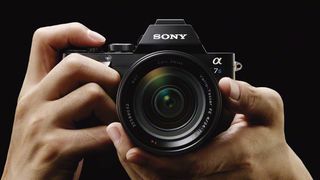 Sony Alpha A7S III
Rumors are growing that we could see an update to Sony's video-focused full-frame mirrorless camera
Predicted specs: Full-frame 12MP sensor | Joystick AF control | Advanced 4K video features
Now we've seen the launch of Sony's megapixel monster, the Alpha A7R III and the more enthusiast-orientated Alpha A7 III, could we now see an update to the more video-focused Alpha A7S II?
We reckon it'll share the same updated body as we've seen with both the A7R III and A7 III, which means it'll take on a number of handling refinements, including a dedicated AF joystick, AF-On button and touchscreen interface.
We'd be surprised if there's a resolution increase over the 12MP Alpha A7S II, but we reckon it'll be an all-new sensor, incorporating Sony's latest sensor tech that's already impressed in recent models.
The biggest improvements should be seen in video performance. With Panasonic's Lumix GH5 and GH5S offering a wealth of advanced video features, we'd be disappointed if Sony didn't match or better these. The Alpha A7S II can record 4K 4:2:0 8-bit video, but could we see this increase to 4:2:2 10-bit like the GH5S? Could we see 4K capture at 60/50p possible as well? Let's hope so.