Pokémon Go: the world's first augmented reality app to become a household name. Niantic's mobile AR game is still going strong two years after it first released, with a constant drip of events and updates keeping budding trainers glued to their phones and pounding the streets.
And while it hasn't managed to top the peak of its popularity in 2016, it's still going strong and finding plenty of new ways to improve its player experience.
So what's the latest news for Pokémon Go? As you'd expect, brand new features are being added all the time and community events are still going strong. Plus we have some more Safari Zones and brand new Gen 5 Pokémon to catch!
But without further ado, here's our guide to all the latest Pokémon Go news and updates.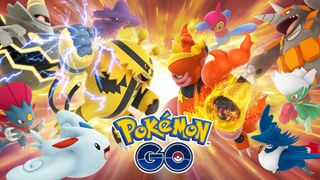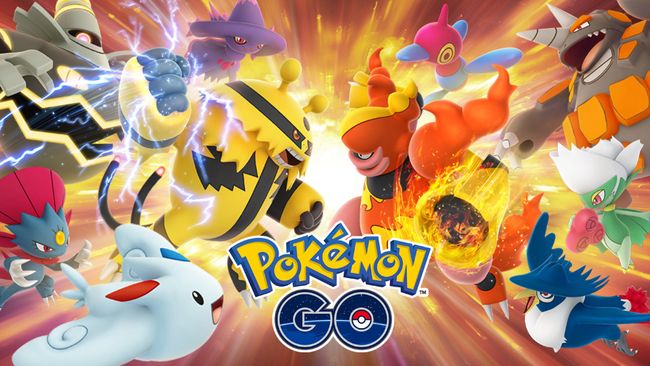 Pokémon Go news and Pokémon Go updates
What's new? Gen 5 Pokémon have arrived in Pokémon Go!
Gen 5
The Pokémon Go Pokédex continues to expand with the introduction of some Generation 5 Pokémon. Hailing from the Unova region, these are Pokémon that have previously featured in the Black and White DS games. The new Pokémon include starters Snivy, Tepig and Oshawott as well as Patrat, Lillipup, Purrloin, Pidove, Blitzle and others.
These Pokémon will now be appearing in the wild and they'll also be hatching from eggs.
There are some limitations on the Unova Pokémon, though: Klink will only be appearing in Raids and some will be region specific. Pansage, Pansear and Panpour, for example, will be appearing in Asia-Pacific, Europe, the Middle-East and Africa and North America respectively. Meanwhile, Heatmor will be available in the Western Hemisphere while Durant will be in the Eastern Hemisphere.
These new Pokémon are also joined by a new item: the Unova Stone. This will allow certain Pokémon to evolve and will be available through Research Breakthroughs.
Flower Crown Eevee
There's also a brand new Research Breakthrough rewards to enjoy. From September 1 until November 1, Eevee wearing flower crowns will appear in encounters for you to catch. Even more appealing, there's a chance some of those you encounter will be Shiny. Research Breakthroughs will be the only way you'll encounter these Pokémon so if you want to evolve every Eeveelution wearing a flower crown you'll have to get started now!
When's the next Pokémon Go event?
Legendary Raid Hours
There are more Legendary Raid Hours in the month of September. For one hour between 6pm and 7pm local time each Wednesday evening (that's September 4, 11, 18 and 25) Raid battles with the current Legendary Pokémon will be more frequent. September 4 and 11 have now gone by but on September 18 look out for Mewtwo. September 25 is a yet-to-be-confirmed surprise.
Safari Zone
Pokémon Go Fest is now over but Safari Zones are coming soon to Taipei and Montreal. Those unable to attend the events in person will, of course, be able to enjoy some of the benefits that will be available globally.
The first Safari Zone will take place in Montreal from September 20 to 22 at the Parc Jean-Drapeau. For this period, Pokémon known for their speed will appear more frequently in the safari zone and across Canada. For players further around the world, Yanma will appear more often.
From October 3 to 6, another Safari Zone event will take place in the New Taipei Metropolitan Park. During this period, water, bug and grass type Pokémon will appear more frequently and the event is un-ticketed.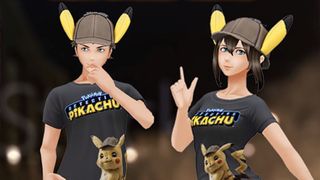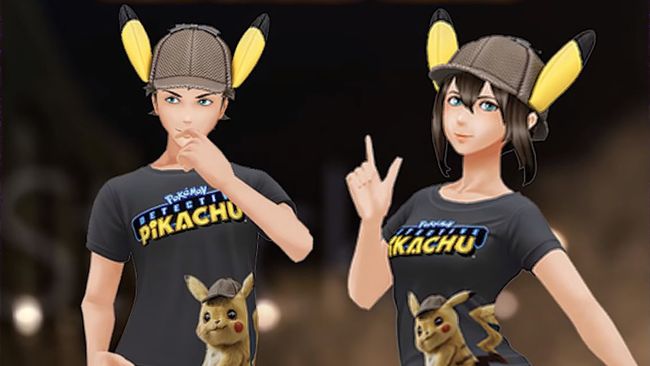 When's the next Pokémon Go Community Day?
What date is the next Community Day? October 12
Who's the starring Pokémon? Trapinch
Now that Turtwig has had its day, the next Pokémon Go Community Day has been confirmed to be taking place on October 12, between 11am and 2pm local time. The featured Pokémon for the event will be the ground-type Pokémon Trapinch.
Across the day Trapinch will spawn more often and there will be a possibility you could encounter it in its shiny form. The event-specific move for Trapinch hasn't been confirmed yet but this will be revealed closer to the time.
During the event, there will be triple XP awarded for any Pokémon caught and any Lure Modules will last for three hours rather than thirty minutes.
Pokémon Go update: what's next?
Niantic hasn't revealed any more plans for what's coming next in Pokémon Go in terms of the big picture but there are always new creatures and new events happening in the game. Big reveals can happen at any time, though, and we'll report them right here if and when any announcement happens.
Pokémon Go Plus deals
Want to buy yourself a Pokémon Go Plus wearable? Check some of today's best deals down below.
(Image credits: Niantic/Pokémon Company)