With so many deals flying around during Black Friday and Cyber Monday weekend, it can be easy to overlook some offers. But have no fear, we've rounded up five great Nintendo Switch game deals you may have missed during all the chaos - including some titles you maybe didn't consider purchasing before.
Dead Cells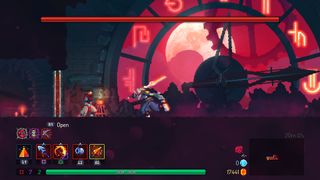 Critically acclaimed Dead Cells has taken 2018 by storm. Developer Motion Twin refers to it as a "rogue-lite, Castlevania-inspired action-platformer" which sees you taking on the role of cells which control the body of a dead prisoner. As the reanimated corpse, you must battle your way past the undead in a series of dungeons. But beware, Dead Cells is not for the faint-hearted - there are no checkpoints, if you die then you must start again.
Super Mario Odyssey
If you haven't picked up Super Mario Odyssey yet, then what are you waiting for? The charming 3D adventure sees everyone's favourite plumber trotting the globe, collecting Moons and tackling Goombas to save Princess Peach from her wedding to the evil Bowser. In addition, you have help from your new friend Cappy - the cap. Just the usual Mario stuff.
Super Mario Odyssey is a great adventure for kids and adults alike, and is still as fun as it was when it first released.
Mario Rabbids Kingdom Battle Gold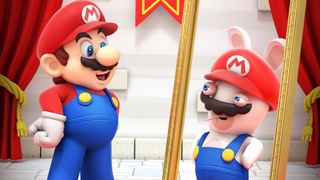 Another Nintendo Switch must-have, Mario Rabbids Kingdom Battle sees Mario and friends teaming up with the mischievous Rabbids to close a vortex which is tearing apart the Mushroom Kingdom. Mario Rabbids is a turn-based tactical RPG, meaning it may not be to everyone's taste and requires a bit of strategic thinking but it's nonetheless a fun, family game.
Overcooked 2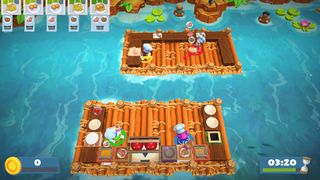 If you're looking for a chaotic party game to play with friends (or alone) then Overcooked 2 is a great choice. The madcap cooperative cooking simulator sees you teaming up with others or going head-to-head in the kitchen, aiming to get orders out while staving off fires, swamps and Walking Bread. It's great fun to play as a couch co-op or by yourself - but prepare for some shouting regardless.
Yonder: Cloud Catcher Chronicles
It's likely you've never heard of Yonder: Cloud Catcher Chronicles, but if you're looking for a charming game which combines elements of Animal Crossing with Stardew Valley and Legend of Zelda (all set in a whimsical world of peculiar creatures like Fabbits and Sprig-Pigs), then it's definitely the game for you. There's no combat, but a wonderful world to lose yourself in for hours by farming, cooking and completing quests.
Best Cyber Monday Nintendo Switch bundle deals