E3 2017, arguably the biggest event in the gaming industry calendar, is officially over (sad face).
This year's show, which welcomed a whopping 68,400 attendees, saw a huge console reveal in Microsoft's Xbox One X. The machine formerly known as Project Scorpio is 4K-ready, insanely powerful and goes on sale November 7 for the price of $499 (£449 / AU$649). Will you be picking one up?
If you missed this year's show, check out our photo tour of E3. Hopefully these photos give anyone who couldn't make it a sense of being here, and maybe a little inspiration to attend next year.
Ever wonder what it's like to be an indie developer at the biggest gaming show on the planet? Senior Home Entertainment Editor Nick Pino set out to discover just that. He found himself in the Developer Lot, literally a parking lot one block away from the E3 halls proper, but it was a trek well worth taking.
If you've missed a video game trailer reveal from E3, don't fret! We've gathered up the best E3 2017 trailers in one place for your watching enjoyment.
Be sure to check out our staff's favorite games of E3 2017. From Super Mario Odyssey to Sea of Thieves to Anthem, each editor found a game worth gushing about at this year's show.
Aside from these stories, instead of sending you all over the place, we've collected all the biggest announcements, rumors and speculation from this year's show on this page, so read on for our guide on E3 2017.
Cut to the chase
What is it? The world's biggest annual gaming expo in Los Angeles
When is it? Official E3 dates are June 13 – 15
Here's what Nintendo announced at E3 2017
Image 1 of 11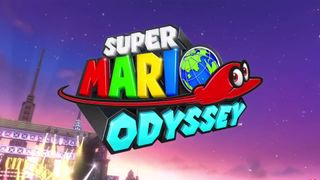 Image 2 of 11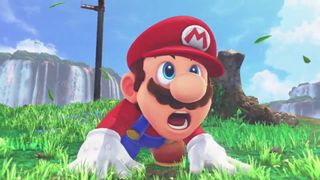 Image 3 of 11
Image 4 of 11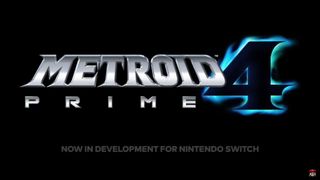 Image 5 of 11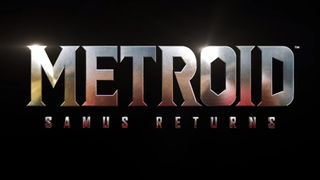 Image 6 of 11
Image 7 of 11
Image 8 of 11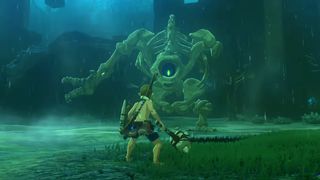 Image 9 of 11
Image 10 of 11
Image 11 of 11
Nintendo put a heavy focus on games during its E3 2017 showcase, teasing a number of titles for Nintendo Switch and a bunch of games we won't see until next year. Yes, we have to wait, but that wait may be well worth it.
First up is Metroid Prime 4, which is coming to Switch at an undetermined date. This was a true tease as details on just about everything to do with the game were missing from the presentation, but Metroid fans are likely chomping at the bit to get this in their Joy-Con-holding hands.
Nintendo didn't stop there as just as the showcase was wrapping up it announced a new special edition Metroid game, this time headed to 3DS. While details are also light, Metroid: Samus Returns looks to return to the franchise's classic 2D roots. Catch this new Metroid game on September 15.
The teases kept coming as a mysterious new mainline Pokemon for Nintendo Switch was confirmed. This is no sideline sequel, but rather a bona fide core title that shuns its predecessors' past and brings full fat Pokemon to Switch. The game could very well be the highly rumored Pokemon Stars given it won't release for more than year. Fingers crossed.
Also served up was a brand-new Super Mario Odyssey trailer and (drum roll, please) a release date of October 27. If you're looking forward to Odyssey, you're not alone: Senior Home Entertainment Editor Nick Pino says this is the game that will convince him to buy a Switch.
We also learned Rocket League is headed to Switch during the holiday season.
Last but not least, The Legend of Zelda: Breath of the Wild is getting its first big DLC since launch with the Master Trials expansion, which arrives June 30. The second piece of the wildly popular game's $19.99 Expansion Pass, The Champions' Ballad, arrives later this year.
Observers will note only a couple of the games Nintendo discussed at E3 are actually releasing in 2017, with most teased for 2018 or beyond. Senior Editor Joe Osborne, an early Switch adopter, expounds on the sentiment Nintendo's E3 presentation didn't live up to its pre-show billing.
Here's what Sony announced at E3 2017
Image 1 of 32
Image 2 of 32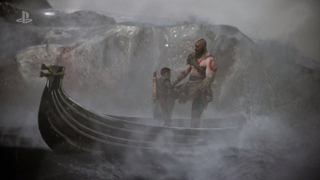 Image 3 of 32
Image 4 of 32
Image 5 of 32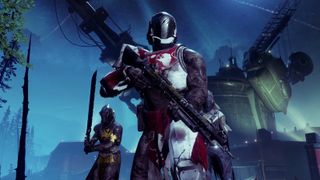 Image 6 of 32
Image 7 of 32
Image 8 of 32
Image 9 of 32
Image 10 of 32
Image 11 of 32
Image 12 of 32
Image 13 of 32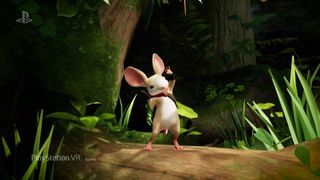 Image 14 of 32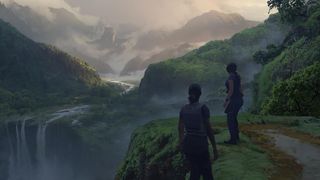 Image 15 of 32
Image 16 of 32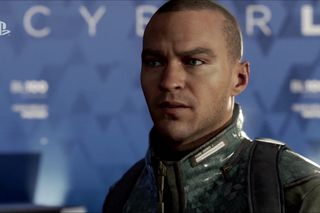 Image 17 of 32
Image 18 of 32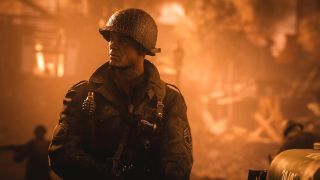 Image 19 of 32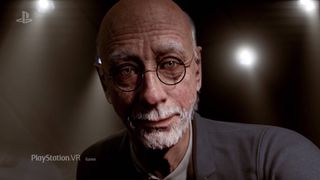 Image 20 of 32
Image 21 of 32
Image 22 of 32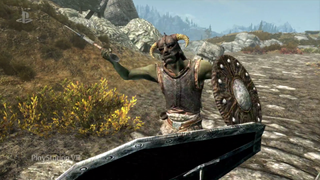 Image 23 of 32
Image 24 of 32
Image 25 of 32
Image 26 of 32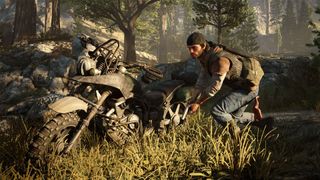 Image 27 of 32
Image 28 of 32
Image 29 of 32
Image 30 of 32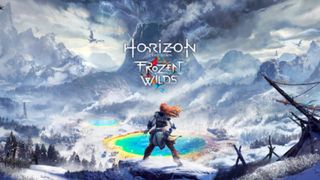 Image 31 of 32
Image 32 of 32
We'll cut to the chase: Sony didn't reveal any new hardware or PS4 price drops, but the tech powerhouse certainly packed its pockets with games for E3.
Short on time? Then check out the 10 most exciting games Sony showed off at E3 2017 and five good reasons to buy a PlayStation VR headset.
Still with us? Good. One of Sony's more impressive trailers was for God of War. In it, we see Kratos embark on a journey with his son. Yes, there is still bone-crushing violence, but this God of War has a softer side, too. The game also got a fuzzy release date of early 2018.
Are your Spidey senses tingling? That's probably because there's a new gameplay trailer for Spider-Man for PS4. This gave us a great look at our hero in action, slinging webs and acrobatically taking down baddies. You'll have all of New York City as your open-world playground when Spider-Man comes out in 2018.
Call of Duty WWII saw a new multiplayer gameplay trailer make its debut on stage, while it was revealed Destiny 2 on Sony systems will include exclusive strike, ship, weapon and PVP maps.
Shadow of the Colossus (you remember the original, right?) is on the way to PS4, and there's a new trailer that gives you a glimpse of what to expect when the game releases in 2018.
And in case you forgot about PSVR, what with the Oculus Rift and HTC Vive headsets of the world, Sony hopes you remember with a host of games for its virtual reality headset. Leading the charge is Elder Scrolls V Skyrim, and it's joined by Star Child, The Inpatient and Bravo Team, among others.
Sony PlayLink is a new collection of smartphone-controlled games designed to entertain the whole family, including those who might not usually play games. Titles include That's You!, Hidden Agenda, Frantics, Knowledge is Power and SingStar Celebration.
While some trailers were truly eye-catching, Staff Writer Emma Boyle aptly notes Sony's presentation relied too heavily on cinematic spectacles, many of games we've seen before, and didn't offer enough substance. We'll likely have to get our fill during its PSX event later this year.
Here's what Ubisoft announced at E3 2017
Image 1 of 11
Image 2 of 11
Image 3 of 11
Image 4 of 11
Image 5 of 11
Image 6 of 11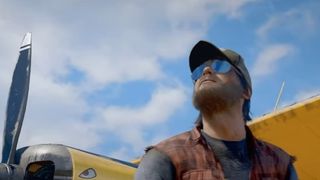 Image 7 of 11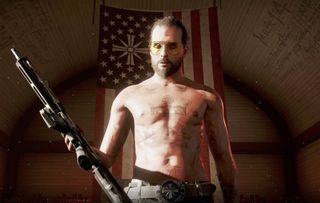 Image 8 of 11
Image 9 of 11
Image 10 of 11
Image 11 of 11
We don't think anyone was prepared for just how impressive Ubisoft's E3 2017 press conference turned out.
Yes, there was another Just Dance, but we also got two killer (pun intended) new looks at Far Cry 5. We also traveled to Hope County, Montana ourselves in our hands on time with the title.
Skull & Bones was also introduced as the game maker's 'ultimate pirate experience' and we learned Assassin's Creed Origins is releasing on October 27.
But these weren't even the biggest surprises. Kicking off the show was an entrance by none other than veteran Nintendo developer Shigeru Miyamoto and news that Mario is coming to Rabbids Kingdom Battle. The Nintendo Switch exclusive looks weird, but we kind of like it. Keep an eye out for the crossover on August 29.
The event wrapped with an even bigger announcement: Beyond Good and Evil 2 is finally happening, nearly 15 years after the original release. There's a new cinematic trailer for the cult classic, and it looks awesome. When this title, no longer stuck in development hell, releases is anyone's guess, but when it does, we're sure long-suffering fans will gobble it up.
Here's what was announced at the PC Gaming Show 2017
Image 1 of 11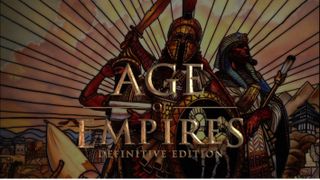 Image 2 of 11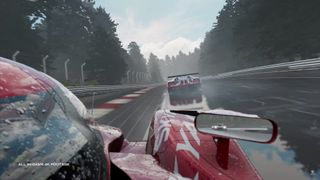 Image 3 of 11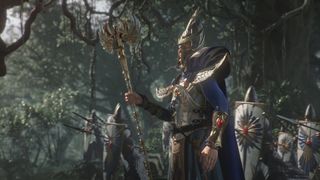 Image 4 of 11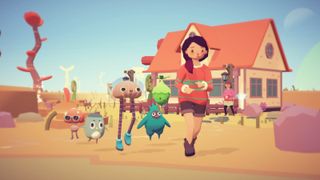 Image 5 of 11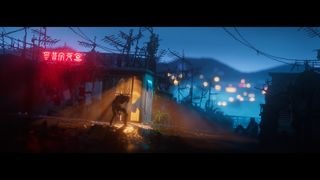 The Last Night
Image 6 of 11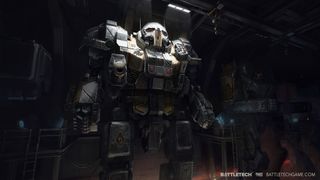 BattleTech
Image 7 of 11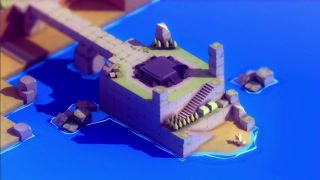 Image 8 of 11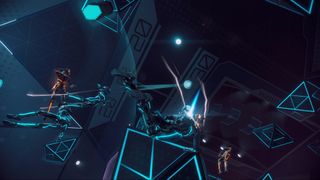 Image 9 of 11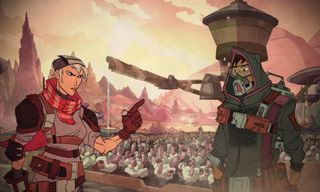 Image 10 of 11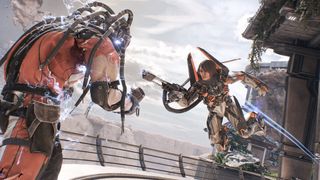 Image 11 of 11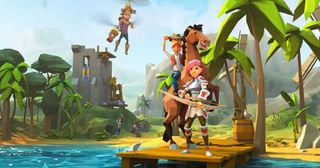 This year's PC Gaming Show, put on by our friends at PC Gamer, was the event's biggest yet.
Here we got word the original Age of Empires is coming to modern-day PCs. This isn't just a port, but rather a spiritual revival complete with all-new visuals. Will this mix of old and new satiate fans of the original RTS? We'll find out when the game lands this summer.
Also on tap for PC gamers is Forza Motorsport 7. You'll be able to play the racer at 60fps in HDR Ultra 4K as well as on an ultra-wide 21:9 monitor. Yes, you can pick your jaw off the floor now.
Fans of Cliff Bleszinski take note as the Gears of War creator is releasing a brand-new arena shooter called LawBreakers that'll break through on August 8.
And for more PC games headed your way soon, check out our round up of the 10 most exciting games spotted at the the PC Gaming Show. Game on!
Here's what Bethesda announced at E3 2017
Image 1 of 20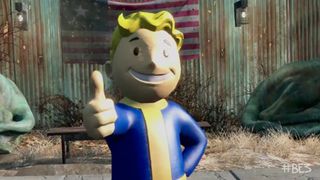 Image 2 of 20
Image 3 of 20
Image 4 of 20
Image 5 of 20
Image 6 of 20
Image 7 of 20
Image 8 of 20
Image 9 of 20
Image 10 of 20
Image 11 of 20
Image 12 of 20
Image 13 of 20
Image 14 of 20
Image 15 of 20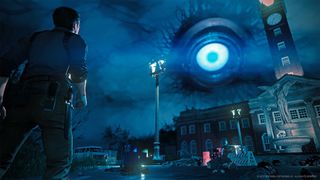 Image 16 of 20
Image 17 of 20
Image 18 of 20
Image 19 of 20
Image 20 of 20
Bethesda didn't come to E3 2017 empty-handed, that's for sure. The gaming house brought a few exciting new titles - and support for the first time ever of a Nintendo console - to Los Angeles.
Let's start with the latter: Elder Scrolls: Skyrim is coming to Nintendo Switch. This isn't just a straight port, or so it would appear, with Bethesda and Nintendo seemingly working together on a unique title. In a demo, it was shown how a user could use Joy-Con and Amiibo to control Link in a game. We didn't get full details or a release date, but this glimpse is enticing.
The other big hitter was Wolfenstein II. Set in a US where the Nazi regime has taken over, you play a character leading a rising resistance. It's eerie, surreal and likely not a game to miss.
Fans of Fallout 4 and DOOM will soon have an entirely new way to play the games thanks to virtual reality. Both Fallout 4 VR and DOOM VFR are set to release this year. The titles will bring you up close and personal with your demons (and mutants) when they arrive on HTC Vive.
was revealed as a service that sells 'premium' mods for Fallout 4 and Skyrim. There's a fair amount of negativity among users as some say this creates a two-tier system, forcing them to pay for mods that were once free.
Finally, in addition to a new character for Quake Champions, we also got a frightening first look at The Evil Within 2. Set to release on October 13 (of course), the game's first trailer will give you chills.
Here's what Microsoft announced at E3 2017
Image 1 of 31
Image 2 of 31
Image 3 of 31
Image 4 of 31
Image 5 of 31
Image 6 of 31
Image 7 of 31
Image 8 of 31
Image 9 of 31
Image 10 of 31
Image 11 of 31
Image 12 of 31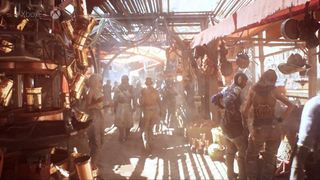 Image 13 of 31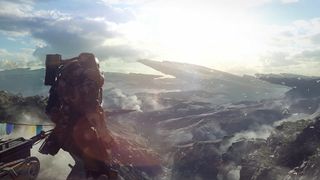 Image 14 of 31
Image 15 of 31
Image 16 of 31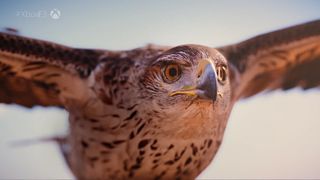 Image 17 of 31
Image 18 of 31
Image 19 of 31
Image 20 of 31
Image 21 of 31
Image 22 of 31
Image 23 of 31
Image 24 of 31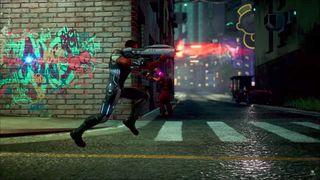 Image 25 of 31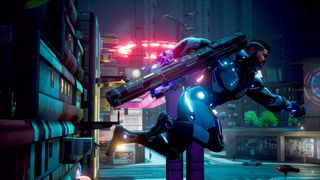 Image 26 of 31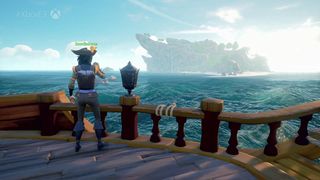 Image 27 of 31
Image 28 of 31
Image 29 of 31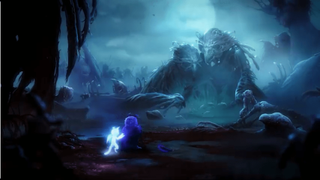 Image 30 of 31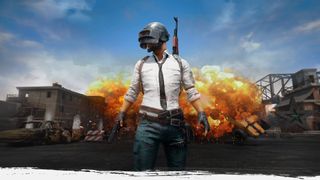 Image 31 of 31
Phew! Microsoft's E3 press conference was a jam-packed event as the industry giant showed off 42 games in total on the keynote stage, 22 of them Xbox exclusives.
But the biggest show stopper of them all was this: Xbox One X was unveiled as the official name of Project Scorpio. The 4K-ready console launches on November 7 and will cost $499.
With some truly remarkable specs - like a 6 TFlop GPU, 12GB GDDR5 memory, and 326GB/s memory bandwidth - plus support for original Xbox games thanks to backwards compatibility, the Xbox One X is sure to be one of the holiday's most sought-after gifts.
We got a chance to see the Xbox One X in action ourselves, and you can read our early hands on impressions right here.
Of course, there has to be games to go with all that processing power, and Microsoft didn't disappoint on that front, either. The company gave us a heart-racing first look at Forza 7 in 4K and unveiled ancient Egypt as the setting for the (highly leaked) Assassin's Creed Origins.
The 4K fun didn't stop there as Sea of Thieves got a full high-resolution gameplay walkthrough, and Crackdown 3, out November 7, showed its stuff in an action-packed official 4K trailer.
Microsoft gave us an even more detailed look at Middle Earth: Shadow of War and Anthem, one of the biggest surprises of E3 so far. It also revealed Cuphead is finally releasing on September 29, and Minecraft is getting a free 4K upgrade later this year (you know, as a nod to the Xbox One X).
We've also rounded up the 10 most exciting Xbox One game announcements of E3 and 40 games that will make you want to buy an Xbox One X, so be sure to check them out!
Here's what EA announced at E3 2017
Image 1 of 19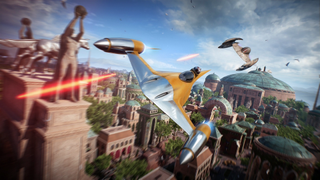 Image 2 of 19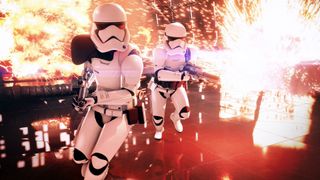 Image 3 of 19
Image 4 of 19
Image 5 of 19
Image 6 of 19
Image 7 of 19
Image 8 of 19
Image 9 of 19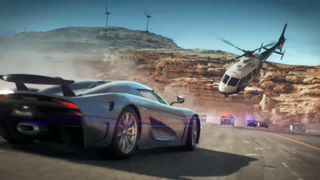 Image 10 of 19
Image 11 of 19
Image 12 of 19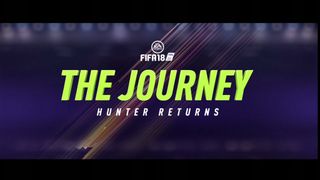 Image 13 of 19
Image 14 of 19
Image 15 of 19
Image 16 of 19
Image 17 of 19
Image 18 of 19
Image 19 of 19
EA kicked things off with its EA Play event on Saturday, June 10, and, boy, was it full of great gameplay footage. We were treated to tantalizing looks at FIFA 18 and Need for Speed Payback with wicked gameplay trailers, and got a big dose of multiplayer action in Star Wars Battlefront 2.
We also learned Madden 18 is shaking up the franchise with its first-ever playable story mode. You play a young prospect as he struggles to make it into the NFL. Called Longshot, the mode's trailer will give you goosebumps.
Finally, a new IP called Anthem was revealed, though we had to wait until Microsoft's big press conference to learn more about it (Microsoft did not disappoint).
...and the rest
Image 1 of 24
Image 2 of 24
Image 3 of 24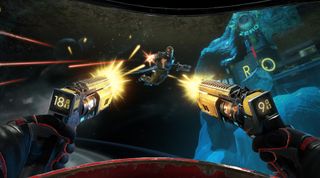 Image 4 of 24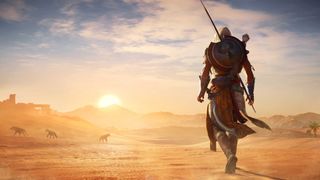 Image 5 of 24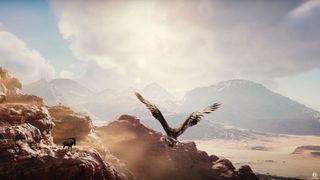 Image 6 of 24
Image 7 of 24
Image 8 of 24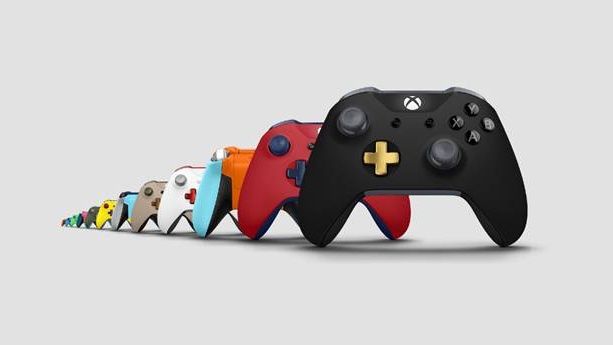 Image 9 of 24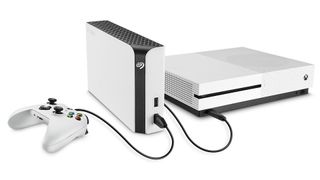 Image 10 of 24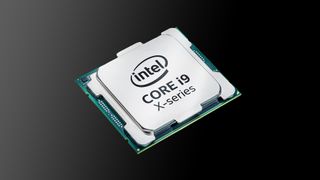 Image 11 of 24
Image 12 of 24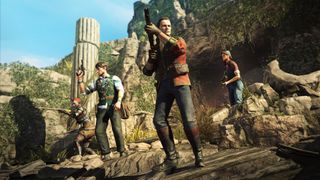 Image 13 of 24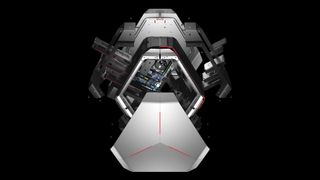 Image 14 of 24
Image 15 of 24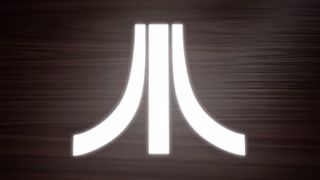 Image 16 of 24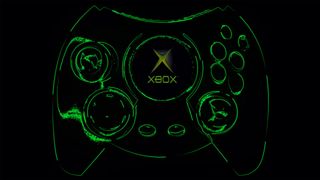 Image 17 of 24
Image 18 of 24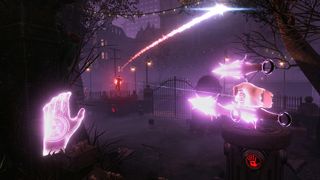 Image 19 of 24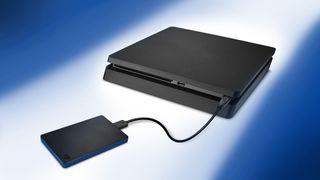 Image 20 of 24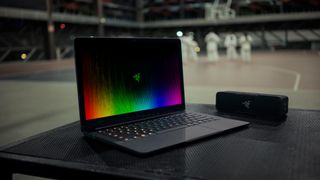 Image 21 of 24
Image 22 of 24
Image 23 of 24
Image 24 of 24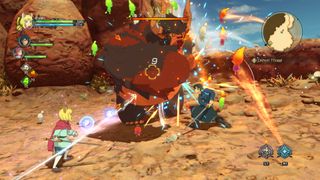 Of course, there's lots more news and game impressions coming out of E3 2017. Here's the latest:
Xbox
Xbox owners in the UK might be pleased to learn the customize-your-controller Xbox Design Lab is now available in the region as well as France and Germany. More countries in Europe will be added later in the summer, and even more customization options are going global.
Seagate is releasing an 8TB Game Drive Hub hard drive that offers enough space for just about every Xbox game you've ever owned. Plus, one accessory maker is bringing back the design of the original 'Duke' Xbox controller... for better or worse.
Storage is nice, but so is sound, and to that end it was revealed the Dolby Access app will deliver affordable 360-degree surround sound to the Xbox One X, Xbox One S and Windows 10 machines. This joins an earlier announcement that Gears of War 4 and Crackdown 3 are the first Xbox games to get Dolby Atmos sound technology.
We've had time mull over the Xbox One X, and yes, we've got opinions. TechRadar Global Editor-in-Chief Patrick Goss notes that as a lapsed PC gamer, the new console is genuinely exciting.
However, for Computing Editor Matt Hanson, a PC gamer, the Xbox One X is lacking an X factor. Contributor Dom Reseigh-Lincoln also writes the Xbox One X could be its own worst enemy in the coming console war.
Opinions are certainly divided, which can only mean the rest of 2017 will be an interesting one for the gaming world.
PS4
Seagate is releasing a smaller 2TB Game Drive for PS4. The smaller size should still be plenty to support your digital game library, and it comes at a cost of $89.99 (about £70 / AU$120) compared to the 8TB drive's $199.99 (about £160 / AU$265) price tag.
Razer is serving up super sharp sound for the PS4 as well as Xbox One X and Xbox Onewith the Thresher Ultimate wireless headset. Promising to deliver Dolby 7.1 surround sound, the headset comes at a price of $249 (about £200, AU$330) and is available for pre-order now.
HTC Vive
HTC Vive has a quiet yet notable presence at this year's E3 in the form of new games and now, new hardware. Thanks to Intel, HTC Vive has a wireless solution in the works that cuts the cables and allows you to roam free in VR.
Based on Intel's DisplayLink XR tech, the idea is to have the small pack render games with no stutter or lag.
Only a prototype of the tech, called Wigig, is being shown at E3, and we got a chance to check it out for ourselves. This isn't the refined product shown in renders - there's still electrical tape holding it together - and the finished form and price haven't been finalized.
Most importantly, however, Wigig did its job rendering a game without delays or stuttering, sans wires. Big questions remain, including whether HTC Vive will be rebranded entirely, but Wigig is a promising sign for a life of VR without messy wires.
Intel
Intel also touted news its high-core count Core X-series processors go up for pre-order on June 19. These Kaby Lake Core X-series are serious CPU upgrades, though we don't know how much they cost just yet.
The computing powerhouse is also getting into eSports with the formation of a new league called VR Challenger League. As you may have guessed, this will focus on VR eSports, and is a collaborative effort with eSports giant ESL and Oculus. The first tourney gets under way next month.
Atari
Atari has everyone guessing with its mysterious Ataribox. While we're fairly confident this is a console from the retro gaming firm, we're not sure when the Ataribox will see the light of day. With E3 over, we'll have to wait for another time to meet whatever Atari is working on.
Logitech and Alienware
Logitech announced two brand-new gaming mice, the Logitech G703 and G903, and the first-ever wireless charging mouse mat, the Powerplay.
Alienware joined the fun with its new Alienware 51 gaming PC, featuring an otherworldly 16-core AMD CPU, as well as the company's first monitor, one that's perfect for gaming.
Razer
The Razer Blade Stealth just got a significant upgrade, transforming our favorite 12.5-inch Ultrabook into a 13.3-inch laptop. That means a jump in display, a small tick up in weight, and a starting price of $1,399 (about £1,100, AU$1,860). You can buy one from the company's online store as well as Best Buy, Amazon and the Microsoft Store starting June 14.
Games, games and more games
Are all new pirate games created equal? Our Emma Boyle and Jon Porter went hands on with E3's big new swashbucklers, Skull and Bones vs Sea of Thieves. While there are similarities between the two titles, they left feeling there's plenty of room in the open ocean for both games to thrive.
When it comes to VR, Contributor Dom Reseigh-Lincoln warns that the last thing the space needs is endless triple-A ports. Instead of game makers bringing their best and newest to virtual reality, E3 saw many simply convert classics like Fallout 4 and Doom into VR titles. Yes, that's a technical achievement, but Reseigh-Lincoln argues there's ample space for both new and old in VR.
One of the stand-out games of E3 has been EA's A Way Out. Our impressions are that the co-op only game, built by a small independent team and holding true to a 1970s prison-break aesthetic, may be one of the biggest surprises and most exciting games of the show, period.
We've also had a chance to go hands on with Assassin's Creed Origins (on the Xbox One X, no less) and we've picked out six new features in the game you might have missed. Don't miss this story (sorry).
Another surprise was a prequel to the Life is Strange franchise called Life is Strange: Before the Storm. Staff Writer Emma Boyle chatted with the game's lead writer and got the inside story of how the original developers played - and gave their blessing - to the prequel.
Boyle also played Call of Duty WWII and spoke with several members of the development team about the challenge of conveying the horrors of war through a medium that's ultimately a form of entertainment. She writes:
"As much as [Call of Duty WWII's] emotional story and complementary new squad mechanics attempt to forge an emotional connection between the players and the game, its traditional run-and-gun gameplay ultimately prevents it from relaying the true emotional turmoil of war."
Home Technology Writer Jon Porter went face-to-face with the zombies, mummies and other supernatural bad guys of Strange Brigade.
The title from the small English studio behind the Sniper Elite series has all the trappings of a 1930s pulp adventure, and while it took him a while to warm up to it, Porter left impressed and feeling Strange Brigade will come alive in co-op mode when it releases on PC, PS4 Pro and Xbox One X.
Think E3 is all about console games? Senior Mobile Editor Matt Swider begs to differ as he looks at the new games coming to your iPhone, iPad and Android devices. These include South Park Phone Destroyer, Grid Autosport and Alto's Odyssey.
We've also gathered up the best VR games on display at E3 2017, including Space Junkies, Fallout 4 VR, Doom VFR, Echo Arena and a bunch of creepy titles. These games could help virtual reality finish 2017 with a flourish if they prove enticing enough to new and experienced VR gamers alike.
Last but not least, if strategy games are your cup of tea, check out five you can't miss straight from the show halls.
Turn to page two for all of our pre-E3 predictions and news!