The best kids apps for iPhone
Our favorite iPhone apps, learning tools, musical toys and games for toddlers and children.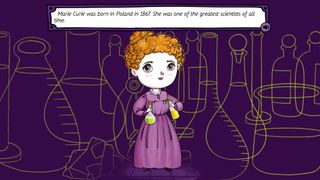 Women Who Changed the World
Women Who Changed the World is an animated picture book for children, exploring the achievements of influential and iconic women, including Rosa Parks, Amelia Earhart, and Marie Curie.
The stories are approachable, providing useful facts, but not deluging children with too much content. The illustrations are bright and adorable, and many scenes in each story have interactive elements, such as being able to drag Earhart's plane around.
There are a few niggles, most notably that it isn't always obvious what should be done to move the story on. However, this low-cost, advertising-free introduction to such important subject matter is a must-download app for any kids (small or large) who'd like a grounding in the achievements of some of history's most brilliant and brave women.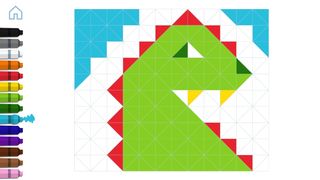 Zen Studio
Free + $2.99/£2.99/AU$4.99 IAP
Zen Studio's developer describes it as a meditation app for kids, but really it's an engaging and entertaining combination of coloring and musical toy. It's ideal for anyone who needs to relax for a while – regardless of age.
The app's canvases are triangles that you color in with a tap and emit a note whenever you do so. Drag out a line or tap a few triangles in quick succession and you're treated to a little melody. It's all very 'zen'.
You get the bulk of the app for free, but pay the one-off IAP and it opens up in useful ways: white paint for 'deleting' colored triangles; a range of template-based tutorials; and unlimited save slots. You might feel 'zen' about not splashing out, but this is an app that's well worth paying a few bucks for.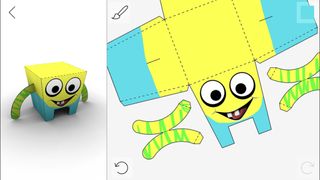 Foldify
Foldify is a rarity – an app that's not entirely devoted to the digital realm. Instead, it invites you to create little characters on your iPhone, which you can then print on to card or paper, and construct by way of deft folding and a dab of glue.
The interface is first-rate. You kick things off with a template – anything from basic cubes to little blocky people, cars and arcade machines. You then scribble all over that with a pen tool, slap on stickers, and import your own images. All the while, you can admire your handiwork as a little 3D model that's updated in real-time and can be spun with a flick.
There's also a social aspect for sharing your creations and downloading other people's works – including amusingly cuboid takes on Steve Jobs and the original Mac.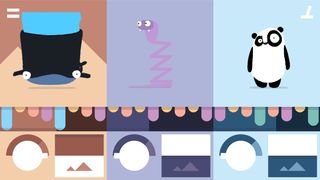 Bandimal
Bandimal is probably the world's cutest music-making app. And although it was designed for children, we'll wager anyone with a soul will be grinning from ear to ear shortly after starting to play.
It involves loading animals into one of three available slots, and tapping out notes on a dotted grid. When the playhead moves over the dots, a sound plays, and the animal bops along accordingly – such as a whale blowing colored water while emitting suitably deep bass noises.
It's relentlessly jolly, sounds superb, and automatically stores every song you make. And as if to cement how perfect the app is, load one of your songs and the animals count in before it starts playing.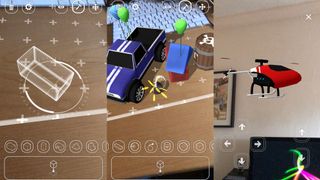 Playground AR
Playground AR does what it says on the tin, in that it's a playground for having fun with augmented reality. In short, it's a physics sandbox, which enables you to build virtual structures on a real-world flat surface.
Placing blocks is a bit weird, because this app isn't about drag and drop. Instead, you drag to rotate an item, and adjust its position by physically moving your device. However, there's tons of scope here for the patient, including the means to create machines with joints, wheels and thrusters – and then blow them up with bombs.
It's a pity you can't save set-ups, but at least when you're playing with virtual blocks there's no mess to clean up when you're done.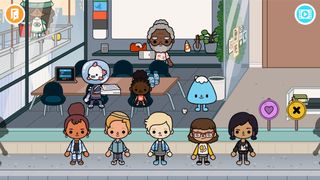 Toca Life: Office
Toca Life: Office is an app designed for children, ostensibly giving them insight into what their parents do all day at work. Only this office is probably a lot more exciting than the one you get to spend many hours in every week.
Here, tiny fingers can dot 35 distinct characters about the place, and role-play in an office, bank, rooftop, courthouse, and apartment. There's a virtual daycare, a swanky glass elevator, and a bank vault with an alarm.
You can draw on a whiteboard, print from the computers, discover a helicopter, and even make superheroes. Chances are you'll want to try this out yourself when your kid's done, too, if only to imagine how exciting your own office life could be.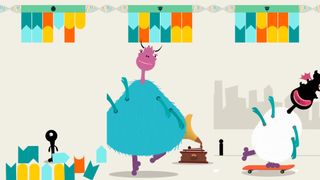 DNA Play
DNA Play is an educational app for children that serves as an introduction to the basic science behind DNA. At least in theory. Really, most tiny people will be more excited about the prospect of fashioning all kinds of bizarre, colorful creatures by way of dragging and tapping.
The app begins with you completing simple 'gene' puzzles, which see you dramatically adjusting a monster's characteristics, and this can be done by simply hammering away at a body part to switch it for something new - ideal for less dextrous younglings. Each monster can then be saved and its photo shared.
Occasionally, objects show up, giving you the chance to propel your monster along on a skateboard, feed it a pile of fruit, or have it totally freak out when faced by a spider significantly less terrifying than the monster. But best of all, if you get caught playing with the app yourself, you can argue you're in the midst of an important scientific breakthrough. Probably.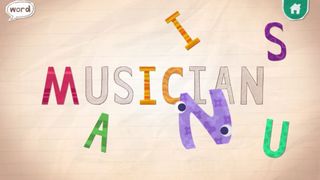 Endless Alphabet
If you've got yourself a resident tiny human, your house probably has a few of those wooden puzzles where letter shapes are shoved into their respective slots. Endless Alphabet isn't quite, well, endless, but contains dozens of such puzzles, which work brilliantly on the touchscreen.
On your child selecting a word, monsters sprint along the bottom of the screen, scattering its letters. They then need to be dragged back into place, coming to life as they're moved. When a word's complete, monsters act out what it means in a charming animated cut scene.
There are some minor grumbles here and there – the app's resolutely US-English in nature, and the sounds letters make when dragged might confuse, since they're not full letters nor the phonics often used in education. Otherwise, this is a first-rate, charming, enjoyable educational app for youngsters getting to grips with words.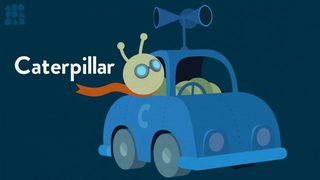 Metamorphabet
If you've seen tiny humans around iOS devices, you'll have noticed that even those that can't speak beyond bababababa and dadadadada nonetheless merrily swipe and poke at screens.
Metamorphabet capitalises on this ingrained infatuation with shiny touchscreens, and cunningly attempts to teach the alphabet via the medium of surreal interactive animations.
It starts off with A, which when poked grows antlers, transforms into an arch and goes for an amble. Although a few words are a stretch too far (wafting clouds representing a daydream, for example), this is a charming, imaginative and beautifully designed app.
My Very Hungry Caterpillar
If you've been around young children for any length of time, there's no escaping The Very Hungry Caterpillar.
That greedy larva seems to hypnotise tiny people, gluing them to whatever format it appears in, be it book or TV animation. There have been apps, too, but those we've seen before have disappointed. My Very Hungry Caterpillar, though, is a new take on the character, turning it into a kind of virtual pet.
Children familiar with the source material will watch happily as fruit they pluck from trees is quickly munched by the wriggly protagonist, but this app has far more to offer.
Gradually, it opens up all kinds of activities, such as growing a garden, playing with a ball, making art by getting messy with paints, and having fun on a pond. The app changes with the seasons, and so in winter the caterpillar gets to gleefully slide across frozen water, but in warmer months goes sailing.
It's all very charming and adorable, along with being entirely without risk — there's no way to off the little blighter. It's also finite: the little caterpillar grows fat and eventually becomes a butterfly, at which point a new egg appears to start the cycle again.
And if we're being honest, there's something quite cathartic in seeing the little chap through this journey, to the point we imagine quite a few adults will sneakily launch the app for a while when their child's asleep.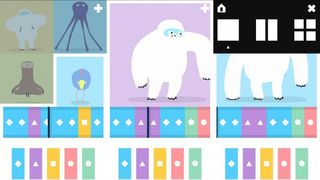 Loopimal
For most kids, plastic keyboards and annoyingly loud toy drums are a typical starting point in music, but Loopimal ambitiously attempts to introduce children to the concept of computer sequencing. Fortunately, it does so by way of highly animated dancing cartoon animals, bright shapes, and plenty of flair.
Hit play and you're immediately shown an animal bobbing its head to a backing track. You then drag coloured pieces (from a selection of five) into eight empty slots. When the playhead moves over the shapes, the animal adds its own sounds and melodies, often while performing impressive gymnastic feats.
It's Loopimal's character that initially wins you over. Unless you're dead inside, you won't fail to crack a smile when an octopus starts playing funky basslines with its tentacles, or the percussive Yeti gets all stompy. Smartly, once the player clocks how Loopimal works, the screen can be split into two or four, to combine animals and their unique sounds.
The one big miss is the inability to save your compositions, but every Loopimal riff is in C-major; this means you can use just the white notes on nearby keyboards to play along with whatever madness is happening inside the app.