The best animation apps and video editors for iPhone
Our favorite iPhone apps for editing and creating videos, GIFs, Live Photos and cinemagraphs.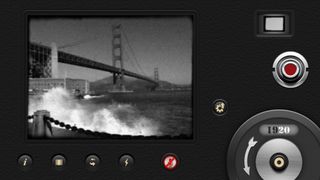 8mm Vintage Camera
8mm Vintage Camera is an app dedicated to shooting authentic retro films. In other words, it transforms your otherwise pristine iPhone videos into something that could have been shot anywhere from the 1970s back to the 1920s.
This is more than a basic filters app, though. When shooting live, you get to see the effect, can swap out lenses to add spotlights, color fringing and other effects, and can even add jitter to imitate frame shakes.
Polishing off a superb app are features for working with existing video (which you 'record' into 8mm, in a manner similar to Apple's Clips), and stitching together multiple shots, complete with titles and music. You get a couple of themes included in the purchase price, and several more are available via IAP.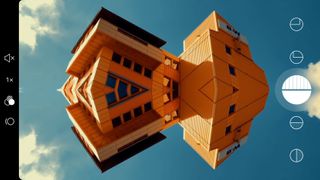 nception
nception is a photo/video reality-bender of the opinion that everything looks interesting when you start mucking about with mirrors. It provides over 20 symmetric reflection presets, some carving the screen in half, and others being a mite more complicated.
You can shoot live stills or footage, and import existing content. When working with either, there are color filters to overlay; and with video, it's possible to adjust the frame rate and speed. So if you want some slo-mo (rather than just standard speed) weirdness, that's just a couple of taps away.
Naturally, nception isn't the kind of filter app that you'll wheel out for every occasion, but it's great for experimenting with, and getting some weirdness into photos, especially when exploring cities and wanting to capture a unique take on local architecture.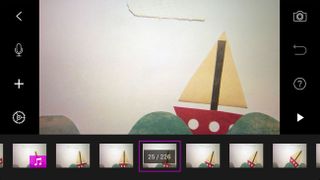 Stop Motion Studio Pro
Stop Motion Studio Pro is designed for people patient enough to craft stop-motion masterpieces. It's a friendly app, but flexible too. You can shoot in-app to add new frames, add existing images from your iPhone, or import video, which is converted to a string of stills.
The editor is powerful: you can copy and paste frames; a Painter mode offers text, shapes and backgrounds; you can create custom titles; and it's possible to import audio. Playback of audio is intelligent, continuing until completion (rather than just the end of the frame), allowing multiple effects to be overlaid.
The app overreaches with talk of rotoscoping – drawing over frames in the stype of A Scanner Darkly – but for everything else, this is ideal fodder for taking your first steps towards becoming the next Aardman or Ray Harryhausen.
Motion Stills
Motion Stills is all about making the most of Live Photos you shoot on your iPhone, whether simply browsing them, or transforming them into something to share online.
The main feed is worth the download alone, bringing your photos to life as you scroll, without the need for further interaction. Motion Stills also applies stabilization, removing wobble from your pics.
Beyond this, Motion Stills offers a range of creative tools. You can make grid-like collages from Live Photos, overlay text and emoji, or with a few swipes turn a selection of Live Photos into a shareable movie. This is all far beyond what Apple lets you do in the Photos app, and an astonishingly good product for no outlay whatsoever.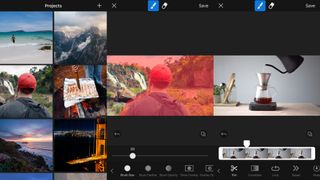 Cinegraph
Cinegraph is about using existing videos (or Live Photos) to create images that move. Areas selected by the user animate in an endless loop while the rest of the image remains static – a beguiling effect.
The selection of tools is small, but focused on the task at hand: basic adjustment options for your image, brush/overlay settings for outlining the part(s) of your image that will move, and the means to fine-tune the video output, for example to crossfade the end of the loop.
There's no automated stabilization, which is a pity – you're effectively restricted to videos or stills shot using a tripod with no wobble whatsoever. But with the right starting point, Cinegraph is capable of fashioning little slices of magic. And unlike much of the competition, there's no messing about with subscriptions or IAP for ongoing use or removing watermarks.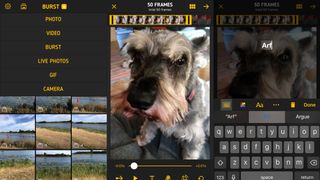 ImgPlay
Free + $2.99/£2.99/AU$4.49 IAP
A playground for GIFs, ImgPlay aims to bring life to whatever you capture with your iPhone – or to fine-tune the motion within those things that already move.
You start off by loading pretty much anything from your Camera Roll: photos, videos, Burst mode images, Live Photos, or GIFs. With stills, you can select a number of them to stitch together, essentially making ImgPlay a kind of low-end stop-motion tool.
But it's with Live Photos and Burst shots that ImgPlay really becomes interesting. You can take the video or sequence of images your iPhone shoots, trim the result (including removing individual frames), add a filter and text, and then export the lot as a GIF or video.
For free, the app's full-featured, but buy the small IAP and you get more filters, no ads, and no watermark on export.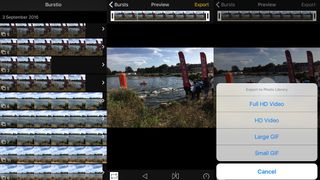 Burstio
The burst mode in Apple's camera app is designed to get you the perfect photo in tricky situations. If you've a fast-moving subject – or are snapping someone who blinks a lot – you hold the shutter, very rapidly take loads of photos, and later select the best.
But in capturing anything up to dozens of photos, there's potential to do something with those you'd usually discard. Burstio is all about turning such images into animations.
Launch the app and you see your burst photos as little film strips, each detailing the number of images within. Select a burst and you can trim the series, adjust playback speed, and alter playback direction.
Your edit can then be exported to video or GIF. The process is elegant and simple, and brings new life to images you'd otherwise never use.