OK - given the popularity of the second Apple Watch, perhaps this won't come as much of a surprise, but the Apple Watch 3 is TechRadar's best smartwatch right now.
What's also surprising is that it's closely followed by the ZTE Quartz, a watch that's under $100 in the US (which is sadly the only place you can buy it), offering a brilliant Android Wear device for so little money.
Samsung and LG still have strong showings in the list, although the former is going to hope the incoming Gear Sport is going to take first place with some smart upgrades (including offline Spotify baked right in).
Not a great Fit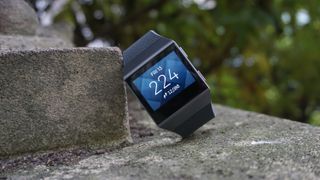 Fitbit's latest efforts into the smartwatch game, in the shape of the Fitbit Ionic, didn't have as much impact as the company would have been hoping, with the new fitness-focused smartwatch not making the top five.
This is mostly down to a lack of dedicated apps, despite the promises that we'd be getting loads of titles with the new platform. It's also rather expensive, but does offer some great fitness capabilities on your wrist.
With Black Friday 2017 set to be a hotbed of action in the wearables space, it's interesting to see some of the main players in the smartwatch area beginning to offer discounts on their wares - there could be some smart buys coming up if you're looking for some technology to strap to your wrist.