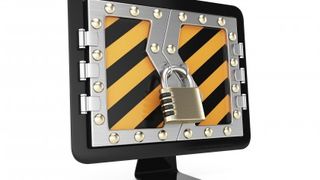 How to use Tor
If you want online anonymity, there is no tool more powerful than the Tor network, a system of protocols ensuring that the web sites you visit cannot trace your IP address and even your ISP can't know what sites you're visiting. Unless you voluntarily give away information, you're completely anonymous.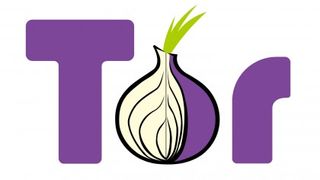 How it works
Rather than connect directly to a web site, your connection is instead routed through several other PCs, forming a chain link between you and the site. No link on the chain – even your own PC – knows the address of all the other links; each link only knows the previous and subsequent links in the chain in order to forward the data onward. The web site only knows the IP address of the last link in the chain.
Right now, there is no practical method to trace such a connection from beginning to end, so no way to know the origin of a connection. As a result, TOR has become a go-to for people desiring maximum privacy.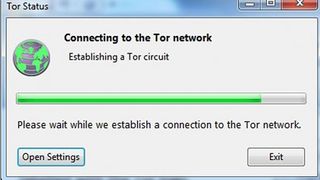 Disadvantages
The downside of Tor is that it is S-L-O-W. To continue on with the chain simile, your connection to the site is only as fast as the slowest link.
What's more, it generates large amounts of extra traffic, you have people routing their data through your connection (just as you route through theirs) and you tend to get massive latency thanks to data bouncing all over the world, which makes lag-sensitive activities like voice chat a nightmare.
That's why it's often best to be selective about when you use Tor. If you need to bypass a content blockade or need maximum privacy, sure, go ahead; but for general use we wouldn't recommend it.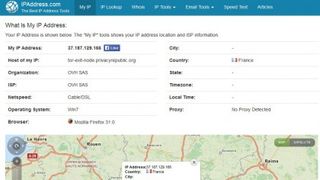 Using Tor
There are actually a variety of apps that use Tor routing to provide anonymity – there's even an entire operating system called Tails that sends all internet traffic through Tor – but the most popular is the Tor Browser. It's a version of Mozilla Firefox with Tor support built in, as well as several privacy add-ons pre-installed and privacy settings cranked up to max.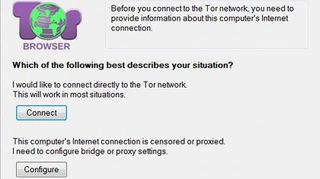 Setting up Tor Browser
On a first time run, you'll be asked if you'd like to connect directly or through a proxy. For the vast majority of users, direct is the way to go.
A box will pop up indicating that you're connecting to the Tor network. It should only be there for a moment before the browser window opens. The browser works just like the Firefox you know and love – although it's rather trimmed down from the regular downloadable version. You can just start browsing normally by entering an address into the bar.
Before you start browsing, you should check that the browser is working properly. Click on the Test for Network Settings button on the homepage, or alternatively go to IPAddress.com.
This will tell you what your 'apparent' IP address is – that is the internet address that sites you visit will think that you're from. IPAddress.com will also tell you which country to appear to be from.
If you want to compare it to your real IP address, open up your regular non-Tor browser and head to ipaddress.com.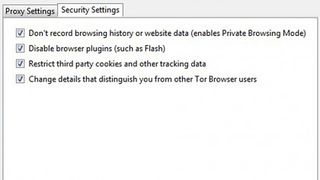 Configuring the browser
The Tor Browser works just like regular Firefox for the most part, with some notable differences:
- The add-ons HTTPS Everywhere (which forces encrypted connections to sites where possible and blocks certain sites) and NoScript (which limits Javascripts on pages visited) are pre-installed, with max settings switched on. They can be adjusted by going to about:addons in the address bar.
- The default search engine is set to Startpage, with DuckDuckGo as the second option. Both are anonymous search engines, as opposed to Google which keeps a record of everything you search for. You can change that using the drop down list.
- Private browsing – in which cookies are not kept between sessions and no browsing history is recorded – is the default mode of operation.
- Browser plugins like Flash are disabled.
- There's a Tor logo button in the toolbar. This gives you access to a menu of quick options.
Clicking on New Identity instantly gives you a new visible IP address – which can be pretty useful for download sites that may limit the number of downloads per hour, for example. If you find that the connection is working outrageously slow, you can also click on it to get a different route and hopefully better performance.
If you head to Preferences and click on Security Settings, you can also tone down some of the default behaviour, allowing cookies and browser plugins to function and re-enabling browsing history. Of course, you then risk losing some of your privacy, which could defeat the purpose of using the Tor browser!