Unity's Runtime Fee policy forces studios to push back with over 500 developers joining in protest
Developers are pushing back over the recently announced fees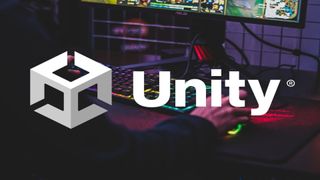 (Image credit: Unity, Axville via Unsplash)
More than 500 developers have joined the protest against Unity's Runtime Fee policy by switching off monetization.
As GamesIndustry.biz reports, at the time of writing, more than 500 companies and indie developers have signed a collective letter to turn off all IronSource and Unity Ads monetization until new conditions are reviewed.
"We are the collective voice of the game development industry - developers, game designers, artists, and business minds," the letter reads. "Passionate about our craft, we've invested years in shaping an industry that touches the lives of millions worldwide. As stakeholders, we cannot remain silent when a decision threatens to destabilize this ecosystem."
The protest comes after Unity announced that its game engine would soon begin charging developers a monthly fee with its new 'Unity Runtime Fee' based on the number of installs their games receive. For those using Unity Personal or Unity Plus, the threshold will start at 200,000 lifetime installs and a total of $200,000 in revenue per game. This change is expected to roll out on January 1, 2024.
"As a course of immediate action, our collective of game development companies are forced to turn off all IronSource and Unity Ads monetisation across our projects until these changes are reconsidered," the letter continues.
"We urge others who share this stance to do the same. The rules have changed, and the stakes are simply too high. The Runtime Fee is an unacceptable shift in our partnership with Unity that needs to be immediately cancelled."
Among the studios to have joined the protest include Magic Tavern, Lion Studios, Belka Games, Tap Nation, People Fun, Machine Zone, Clipwire, Mindstorm Studios, and more, with the number of developers signing the collective letter growing as of writing.
Following the announcement, a Unity employee issued a threat to the company, which caused it to temporarily close offices in two locations. Unity released a new statement on September 18 apologizing for the "confusion and angst" the policy had caused, and it seems that the company will be looking to revise the new policy.
"We will share an update in a couple of days. Thank you for your honest and critical feedback," Unity said.
Right now, it's unclear which direction Unity could go with its Runtime Fee policy, but in the meantime, the collective letter is a way for developers to push back.
Some of the best indie games utilize the Unity engine, but if you're looking for something different, check out our top picks for the best PS5 games of 2023.
Sign up to receive daily breaking news, reviews, opinion, analysis, deals and more from the world of tech.