Verdict
The Huawei Band 2 Pro tried to weigh-in at a level above expectation for its size and price and it's done well, but unfortunately does feel as though it's punching above its weight in some areas.
The heart rate monitoring we found to be unreliable, but the battery life and GPS tracking were impressive.
While its design lacks innovation, it's still pleasant to look at and well made. It sits comfortably on the wrist and the step counter is accurate.
Should I buy it?
If what you're looking for is a good looking, relatively cheap (but well built) entry-level device with impressive battery life to start monitoring your fitness metrics, the Huawei Band 2 Pro could be just the thing you're looking for.
If, however, you're looking for accurate VO2 max and heart rate readings because you're in serious training for a marathon, best give this one a miss.
Is the Huawei Band 2 Pro not for you? Then check these options out:
Fitbit Charge 2
The Fitbit Charge 2 is more expensive than the Band 2 Pro, which might surprise you given that it isn't waterproof, doesn't have GPS, and the battery isn't as good. But there's good reason.
The Charge 2 is one of the best fitness trackers on the market right now. It has built on all the best bits of the original Charge, added an improved screen, and connects to the brilliant Fitbit app to make it a true leader of the pack.
Read the full review: Fitbit Charge 2
Samsung Gear Fit 2 Pro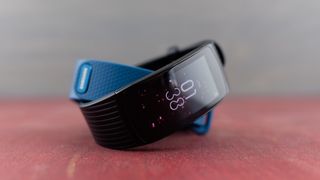 With a colorful touch screen and offline Spotify integration, it is tempting to be drawn by the Samsung Gear Fit 2 Pro, but with a hefty price tag and unimpressive battery life, we wondered just how 'pro' the Samsung Gear Fit Pro 2 really was.
That said, it does have greater 'smart' capabilities including downloadable fitness apps, and exercise auto-detection which is a really useful feature.
Read the full review: Samsung Gear Fit 2 Pro
Fitbit Alta HR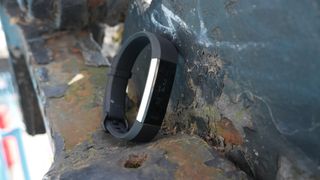 If the slim design of the Band 2 Pro is a draw for you, it's definitely worth checking out the Fitbit Alta HR.
To the untrained eye, you could be forgiven for confusing the two. Much like the Charge, the Alta is a more expensive proposition than the Band2 Pro, but with the Fitbit app behind it which is not something to be sniffed at.
Read the full review: Fitbit Alta HR