Best sci-fi movies on Netflix
The Guardians of the Galaxy: Vol. 1 and 2
Guardians of the Galaxy follows space adventurer Peter Quill (Chris Pratt) as he joins a bunch of alien misfits to escape the clutches of powerful villain Ronan, after he steals an orb that he desperately wants. Funny, kitsch, and packed full of action, it's a much
Now also on Netflix, Guardians of the Galaxy Vol. 2 finds the intergalactic heroes thrust into another adventure, one that could reveal the identity of Peter Quill's father.
Even more visually spectacular than the first film, Guardians of the Galaxy Vol. 2 continually aims to surprise the audience, with simultaneously keeping its action and comedy levels high.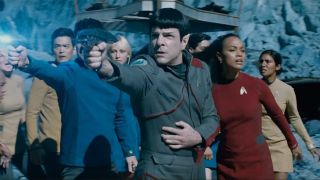 Star Trek: Beyond
Justin Lin directs the latest installment of Star Trek with bombast. And thank goodness he does, because the explosions and flash camera angles manage to mask some of the cracks in this film. Don't get us wrong: Star Trek Beyond is a lot of fun, but feels a little smaller than the first two rebooted movies. There's more humour, though, and the cast still shine.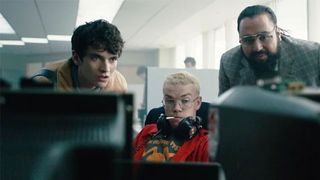 Black Mirror: Bandersnatch
An interactive adventure that puts the viewer in control of key decisions throughout the film, with various routes the film can travel through, Bandersnatch is a natural evolution of Black Mirror's paranoid depictions of technology – as well as Netflix's growing interest in interactive media on its streaming platform, such as Minecraft: Story Mode.
In typical Black Mirror fashion, no stone has been left unturned with the creation of a website for the company Tuckersoft, which features in the episode. However, it's best not to explore the site until you've watched the feature-length episode in case you inadvertently stumble across any spoilers.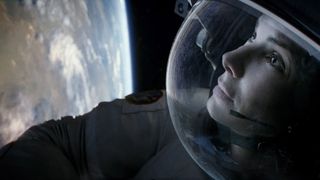 Gravity
Alfonso Cuaron's Gravity is a cinematic masterpiece. We're pretty sure you could watch it without sound or subtitles and still be in absolute awe of the aesthetics. But if you did that you'd also be missing out on a well-paced drama starring George Clooney and Sandra Bullock full of twists and turns all about things not going quite as planned in space. It also has an exceptional soundtrack and visual effects. It's one to turn all the lights off for and watch on the biggest screen in your house - you won't be disappointed.
Attack The Block
This British sci-fi flick by Joe Cornish (of The Adam and Joe Show), sees John Boyega in his breakout role as a tough inner-city kid, whose alongside his friends, tries to defend his South London estate from an alien invasion. Cheeky, fast-paced, and endearingly familiar to anyone who grew up south of the river, it's a fantastic directorial debut from Cornish, and what would prove to be an extremely successful debut for Boyega.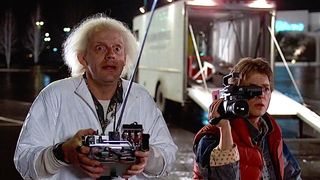 Back To The Future trilogy
Given it was made in 1985, the effects of Back To The Future still stand up today. Actually, so does everything about the movie. It's a fantastic old-school romp that showcases Michael J Fox as one of the most affable actors around. Spielberg may have only produced the movie but his fingerprints are all over it. Back To The Future is a classic that is endlessly fun and re-watchable.