Best action movies on Netflix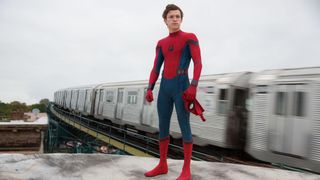 Spider-Man: Homecoming
Tom Holland is hands-down one of our favourite superheroes in the MCU and Homecoming is a real treat. It's fun, colourful and has some truly great performances from Holland, Michael Keaton and Jon Favreau.
Baby Driver
This slick action movie from Edgar Wright (Shaun of the Dead, Scott Pilgrim vs. the World) follows the story of a young, baby-faced, music-loving getaway driver name, you guessed it, Baby, who wants out of the criminal life.
Spartacus
Stanley Kubrick's truly epic 1960 movie Spartacus may be more drama than action, but it has some breath-taking battle scenes that we think put it firmly in the action section of our list. Starring Kirk Douglas in the lead role, it follows the story of Spartacus, a gladiator and slave leader who led a revolt against the Roman Republic. It's a spectacular piece of film-making from Kubrick with stellar performances from the cast.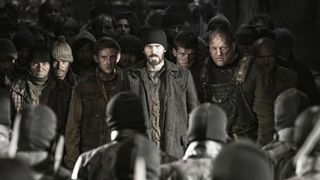 Snowpiercer
This highly-acclaimed science-fiction-meets-action thriller starring Chris Evans has everything you want from a movie: Captain America, a creepy dystopian future and lots of epic fight scenes. The basic premise is that humanity has screwed up the planet (we thought this was fiction?) and now all that's left of the human race is hurtling around the globe on a train. As you might expect, the conditions are terrible, especially for the working classes at the back of the train. Evans and his friends aim to start a rebellion, but things aren't as black and white as they seem.
Jurassic Park Trilogy
The first three Jurassic Park movies have hit Netflix this month, that's the first Jurassic Park movie, The Lost World: Jurassic Park and Jurassic Park III. The first movie was truly spectacular and remains one of our favourite action movies to date, taking a very real look at what would happen if the world's richest started mucking around with DNA. The other two aren't as strong, but still make for entertaining viewing.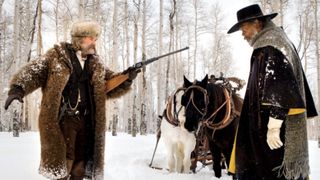 The Hateful Eight
Arguably one of Tarantino's best movies, The Hateful Eight is a gory Western set some time just after the American Civil War. As you'd expect from a Tarantino flick, the cast is one of the best bits. Samuel L. Jackson, Jennifer Jason Leigh, Michael Maden, Tim Roth and Kurt Russell take the lead roles as a ragtag bunch of criminals, bounty hunters and who knows what else who take refuge in a stagecoach stopover during a blizzard.
A masterpiece in both filmmaking and fight choreography, Ang Lee's superb Crouching Tiger, Hidden Dragon tells the tale of a Chinese warrior who steals a sword off of a master swordsman and the cat-and-mouse chase that ensues. Chow Yun-Fat may have been the star of the movie when the was first released, but it is Michelle Yeoh and Zhang Ziyi that steal the show. A follow-up was produced by Netflix, which is worth a watch but has none of the charisma of its enigmatic predecessor.
The Lord Of The Rings trilogy
The full LOTR trilogy is now available to stream on Netflix, and we haven't heard a better excuse to spend an entire Saturday parked in front of the TV. The epic fantasy adventures based on the novel by J R R Tolkein, were some of the most ambitious films ever to be made, with a budget of $330 million. If you haven't seen them before, they are a must watch – and if you have, watch them again.
[Update: February 8 sees The Hobbit: An Unexpected Journey land on Netflix. Martin Freeman plays Bilbo Baggins in this, the first film of The Hobbit trilogy.]
Avengers: Age of Ultron
When Tony Stark's (Robert Downey Jr) plan to revive an ancient peacekeeping programme goes wrong, he and the rest of the Avengers must assemble once more to stop an evil villain from exterminating the human race. Packed full of adventure and thrilling fight scenes, this superhero film will appeal to even people who hate comic books.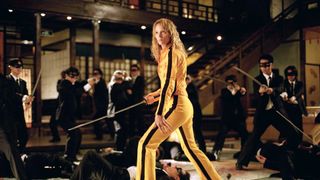 Kill Bill: Vol 1 and 2
Quentin Tarantino's bloody brilliant kung-fu opus should have been one big movie. But its distributors got cold feet, which meant we actually got two quite different films. The first is pure Shaw Brothers schlock. A revenge tale that follows Uma Thurman's Bride looking to kill people on her hit list, for murdering her husband and family on her wedding day and leaving her for dead. The second film is a touch more subdued, but no less brutal - starting with a flashback of the infamous wedding and then furthering The Bride's mission to 'kill bill'. If you can, watch them together as it's an epic movie that should be consumed in one sitting.