Best comedy movies on Netflix
Murder Mystery
Perfect for a lazy Sunday afternoon, Jennifer Aniston and Adam Sandler star in whodunnit comedy Murder Mystery. It's fun, light-hearted and a return to form for Aniston and Sandler who have been involved in quite a few mediocre projects in recent years.
21 Jump Street
Channing Tatum and Jonah Hill star in this laugh-out-loud comedy about two undercover police officers who go undercover in a US high school. It's gross-out comedy in places, but mostly it's stellar performances from a cast of actors who really know how to make you laugh. Ideal weekend watching when you need something light and LOL-inducing.
The World's End
The World's End is the worst of the Cornetto Trilogy but that's only because the other two are the superb Shaun Of The Dead and Hot Fuzz. The premise is great: Gary King (Simon Pegg) gets his old friends together to relive a pub crawl of their childhood. The only problem is, everyone has grown up into self-respecting adults except him. But none of this matters when the group of lads get themselves into a very strange situation. Full of fantastic sight gags that made Baby Driver the success it was, The World's End doesn't quite hit the high notes it should but it has a lot of fun trying in the process.
Popstar: Never Stop Stopping
This mockumentary stars Andy Samberg as Conner 'Conner4Real' Friel, a breakout popstar loosely based on Justin Bieber. The Spinal Tap-esque film follows Conner as he tries to hang on to success following dismal album sales, exposing the banality of YouTube stardom in the process.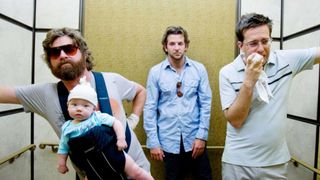 The Hangover (Part I, II & III)
A group of friends go to Las Vegas for a stag do and chaos ensues. The movie begins with their pre-drinking the night before and quickly moves onto the hangover the morning after. We have to piece together what happened the night before as they do and it's as gruesome, gross and hilarious as you'd expect. Because the first movie was such a hit there's now a trilogy of movie and all of them follow roughly the same formula. Hey, if it ain't broke, why fix it?
The Goonies
This classic 1985 comedy follows a band of plucky kids as they take on a property developing company that threatens to destroy their home, and inadvertently find a pirate treasure map that leads them on a swashbuckling adventure.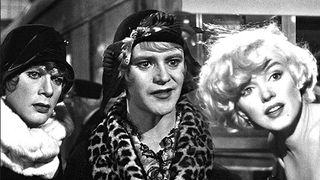 Some Like It Hot
Some Like it Hot is a classic, and for good reason. Winner of numerous Academy Awards and Golden Globes, and featuring three of Hollywood's greats at the top of their game, it's a hilarious movie, with unforgettable central performances.
After witnessing the Valentine's day massacre, two male musicians try to escape town in disguise, as women. If you've never watched it, treat yourself. If you have, you don't need any convincing to watch it again.