Best drama movies on Netflix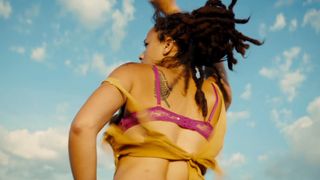 American Honey
A coming-of-age tale about a teen called Star who joins a group of travelling magazine sellers as they journey across the American Midwest. It's trying to be quite gritty throughout, but the road trip story and dreamy shots (like the one above) make it much more heart-warming. Sasha Lane truly shines in the lead role and Riley Keough and Shia LaBeouf are also on top form as they play two of the teen magazine sellers she warms to - and clashes with.
The Beguiled
Sofia Coppola's reimagining of the novel of the same name by Thomas P. Cullinan has a beautiful, alluring quality and a top cast list, including Nicole Kidman, Elle Fanning and Colin Farrell. It's set in the United States during the Civil War when a corporal in the Union Army is found by a pupil at an all girls' school after deserting.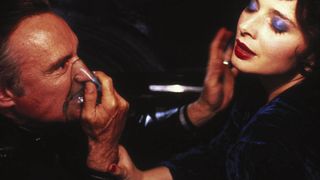 Blue Velvet
We're not entirely sure Blue Velvet fits in the 'best drama' section, but David Lynch's movies are notoriously genre-defying. It's a deeply unsettling yet mesmerising story about a man (played by Kyle MacLachlan) who gets caught up in the high drama and high violence life of a singer (played by Isabella Rossellini). It's not a relaxing watch, but it's one of Lynch's most famous and unforgettable films.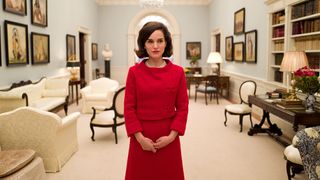 Jackie
Natalie Portman takes the lead role in this biographical drama about the life of Jackie Kennedy, which takes place after her husband John F. Kennedy's assassination in 1963. It's a compelling but difficult watch at times, all about grief, trauma, consoling her children and Jackie's struggle to create a legacy for her husband after his tragic death. As well as Portman, the movie has a great cast, including Greta Gerwig, Billy Crudup, Peter Sarsgaard and John Hurt - it was the final film that was released just before Hurt passed away in 2017.
Personal Shopper
Personal Shopper is a strange, but captivating movie. It shows off the acting prowess of Kristen Stewart who is superb as an American 'personal shopper' living in Paris who caters to the needs of an infuriating supermodel. And it just so happens, Stewart's character is also a medium who starts to interact with what she believes is her not-long dead brother. Personal Shopper is one movie which doesn't let you really know what it wants to be until the end - and that is what makes it great.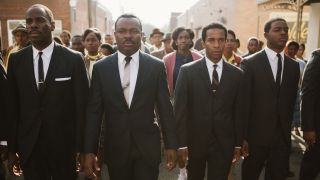 Selma
A heartfelt and considered look at Martin Luther King Jr's struggle to gain equal voting rights, campaigning in racially-charged Alabama, Selma was one of the finest films of 2014 and was rightly nominated for a Best Picture Oscar as a result. It may have missed out on the top gong, but David Oyelowo's performance as the civil rights leader is a powerful one, with a supporting cast recreating the inspiring story with great respect.
Taxi Driver
Martin Scorsese's flick Taxi Driver follows the story of a lonely veteran (played by Robert DeNiro) living in New York who becomes a taxi driver and slowly descends into madness watching the corruption and depravity of the city around him. It's not an easy watch, but it's a true classic and considered one of the greatest movies of all time.