The best animated movies on Netflix
Fantastic Mr Fox
Wes Anderson's quirky directing is a perfect fit for Roald Dahl's Fantastic Fox. Lovingly crafted using stop animation that's voiced by Anderson alumni, and George Clooney, the film works well as a kids animation, but it's adults that will get the biggest kicks. Director Anderson is going back to stop animation for his next feature - let's hope it's half as good as the fantastic Fantastic Mr Fox.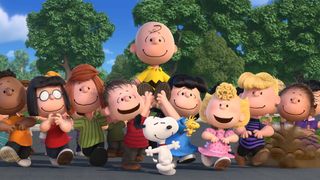 The Peanuts Movie
Charlie Brown and his dog, Snoopy, are iconic cartoon characters, and in this new computer-generated film, which was co-written and co-produced by Charles Schulz's son and grandson, is a brilliant continuation of that legacy, pleasing existing fans and winning over new ones in a tale that sees Charlie Brown try to impress Little Red-Haired Girl. It's the first Peanuts feature film in 35 years, but the wait was worth it.
The Secret Life Of Pets
One for the kids (and big kids) amongst us, The Secret Life of Pets is about two pet dogs who find themselves outside and have to fend off a gang of sewer-dwelling angry animals known as "The Flushed Pets" who really want to stage an attack on humans. It's as ridiculous and entertaining as it sounds.
The Spongebob Squarepants Movie
Starring Alec Baldwin and David Hasselhoff, The Spongebob Squarepants Movie takes all the charm and surreal humour of the original TV series and brings it to the big screen – and now the small screen, thanks to Netflix. It's just as weird and wacky as you might expect, with clever jokes that even adults can enjoy.
The Little Prince
This charming English-language French film is an absolute feast for the eyes, with enchanting stop-motion animation and a moving story based on the beloved original 1943 book by Antoine de Saint-Exupéry.