Thrillers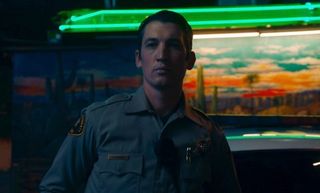 Too Old To Die Young
From the dark and violent mind of Nicolas Winding Refn comes Too Old To Die Young, a revenge tale that casts Miles Teller in the lead role. According to Refn, it's technically a movie in 12 parts, which means once you start watching it might be difficult to pull yourself away. Known best for ultraviolent movies like Only God Forgives and Drive, Refn's first foray into TV is just as brutal – don't say we didn't warn you.
Seasons on Amazon Prime: 1
New Season Added: The Americans
The Americans was cruelly mishandled when it originally came to UK TV, so we are glad it has finally found a decent place to reside. The show is a cracking crime period thriller that follows the exploits of a couple of KGB agents posing as US citizens around the time Ronald Reagan became US president.
It may occasionally flit between the ridiculous and the sublime but you would expect nothing more from a show that's main conceit comprises characters duelling with duality. The '80s setting is fantastic, too, though there aren't enough shell suits for our liking.
Seasons on Amazon Prime: 6
The Crossing
This sci-fi thriller has a really interesting premise. A group of refugees trying to escape a war arrive in an American town looking for somewhere to live. The sci-fi twist? They seem to be from 180 years in the future. Gasp! The story centres around a local sheriff, a federal agent and a mum looking for her missing daughter. It's full of conspiracy, mystery and there might be a superpower or two thrown in for good measure. But shh, we don't want to spoil anything.
Seasons on Amazon Prime: 1
The Exorcist
There has been an influx of TV adaptations of movies recently, with many of them actually hitting the mark. The ones that succeed the most are those that take the theme/feeling of the films they are adapting and go in their own direction - Fargo is a perfect example of this. Another example is The Exorcist. Although it takes a couple of episodes to get going, the TV series is a decent spin-off of the movie, with just a slither of a thread attaching the two.
Don't expect full-on scares, as this is definitely a slow burner. But when the exorcisms come (and there are a few) they will send a chill down your spine. The show is now into its second season, too, so you can watch the first season with the knowledge that the tale of terror is set to continue.
Seasons on Amazon Prime: 2
The Fall
Before he was whipping up a storm as Mr Grey, Jamie Dornan played an effortlessly charming and equally chilling serial killer in The Fall, a fantastic Irish drama that deserves all the acclaim it gets.
Dornan is Paul Spector, a care worker who has a sideline in killing woman. To help track him down, hard-nosed detective Stella Gibson (Gillian Anderson) heads to Belfast to try and capture the murderer. The Fall is a perfect blend of intelligent scripting, nuanced acting and a fantastic premise. Knowing who the killer is from scene one amps up, rather than releases, the show's tension.
Seasons on Amazon Prime: 3
Fear The Walking Dead
Fear The Walking Dead is a show that tries its hardest to be more than a spin-off. Set in Los Angeles, the show follows high school guidance counselor Madison Clark (a brilliant Kim Dickens fresh from Treme) and English teacher Travis Manawa (Cliff Curtis) as they adapt to a life after the 'zombie' outbreak. The show is slow paced, each episode is an hour and there's a 90-minute pilot, but it manages to approach the Walking Dead world in a wholly different way.
Seasons on Amazon Prime: 4
Halt And Catch Fire
Now in its fourth season, Halt And Catch Fire is another surefire hit by AMC - the folks that brought us Mad Men and Breaking Bad. Set around a fictionalised version of the computer revolution of the 1980s and the rise of the web in the '90s, Catch Fire is a fantastic look at how technology has improved all our lives, while nearly tearing apart the innovators at the same time.
Seasons on Amazon Prime: 4
Hap and Leonard
Filmed in Baton Rouge and based on the stories of Joe Lansdale, Hap and Leonard is a great swampy noir thriller of a show that's based on the relationship of two friends and the sometimes violent scrapes they get into. James Purefoy and Michael K Williams are superb as the pair, one a Vietnam vet, the other a draft dodger. Set in the 80s, the show is similar to Cold In July, the movie from the same writer and is only six episodes long, so perfect for a binge watch.
Seasons on Amazon Prime Video: 3
Haven
Stephen King has had a rocky journey to the big and small screen. For every adaptation that works (Misery, Shawshank Redemption), there's a dozen that don't (The Langoliers, Under The Dome TV show). Haven is a strange one - it's a show that started as an adaptation of a Stephen King short story, The Colorado Kid, and has mutated into a love letter to King and his stories. Over the course of five seasons, the show has becomes a great watch - especially if you are a King fan and can spot the many references.
Seasons on Amazon Prime Video: 4
Update: Haven is still available via Amazon Prime Video, but it's no longer free. You'll have to pay £2.49 per episode, or buy a whole season for £13.99.
Into The Badlands
Into The Badlands is a heady mix of brilliant martial arts and high drama as trained fighter Sunny (Daniel Wu) takes a group of people on a twisted road trip through the mystical badlands, a post-apocalyptic landscape some 500 years after a devastating war. There's plenty of bite in each episode, and it also contains some of the best fighting seen on television.
Seasons on Amazon Prime: 3
Mr Robot
It was an agonising wait for Mr Robot in the UK - the first season had all-but ended in the US before we even got a sniff of it. But its popularity meant that there was something of a bidding war to see who would show it in the UK. Amazon, Netflix and other more traditional broadcasters fought for it, proving that even bean counters can see the worth in counter culture.
Amazon won in the end and is the perfect place for a show that focuses on the exploits of hacker Elliot (a superb Rami Malek). Mr Robot is Fight Club for the Tor generation, lifting a lid on a world where what Linux kernel you use is not just a badge of honour but a way of life.
Seasons on Amazon Prime Video: 3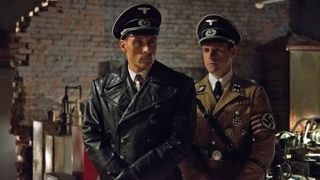 The Man In The High Castle
There have been a number of successful Amazon pilots that have made it to a full series but none have the epic potential that Man In The High Castle has. This Philip K Dick adaptation is finally available to stream - with all episodes ready for your consumption. High Castle imagines what the world would be like if Germany had won World War II and the Nazis had taken global control. Turns out it's a bit worse than us all driving around in VW Beetles and wearing Hugo Boss coats.
Season 2 is now available and expands on the mythos. Given this is a cautionary tale about what could happen when the hard right takes over America, things suddenly don't feel too far fetched.
Seasons on Amazon Prime Video: 3
Preacher
Amazon of a Preacher, man! Preacher is the next big comic-book adaptation and my god it's good. It takes the deranged feel of the graphic novels and translates it well to the small screen. Dominic Cooper is great as small-town preacher Jesse Custer who, inhabited by a strange spirit, starts to do God's work in a small America town with his ex girlfriend (a brilliant Ruth Negga) and an Irish vampire, played by Misfits' Joe Gilgun as his cohorts.
Seasons on Amazon Prime: 3
Ripper Street
For a show that's steeped in murder, it's pleasing to note that we all have Amazon to thank for breathing new life into Ripper Street. After two series of the show, which focuses on the lives of the East End of London in the 19th Century where there is a copycat Jack the Ripper on the loose, it was cancelled by the BBC. Amazon decided there was enough fan love out there, thankfully, and revived the show for three more series. Great acting masks some of the hokier moments of the script but this is all good, grizzly fun.
Seasons on Amazon Prime Video: 5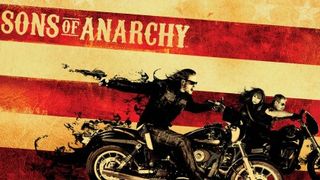 Sons Of Anarchy
Seemingly always vying for the top spot of Best Recently Finished Drama (we may have made up that award) with Breaking Bad, Sons Of Anarchy is a long brooding menace of a show that deserves your attention. Centred on a motorcycle gang that live by their own rules (you can probably guess what their name is from the title) the show is positively Shakespearean in its storytelling and will have you gripped from episode one.
While Ron Perlman steals the show as Clay, Charlie Hunnam's Jax is one of the best tortured souls you will see on any television show. All seven seasons of the show are now streaming on the service.
Seasons on Amazon Prime: 7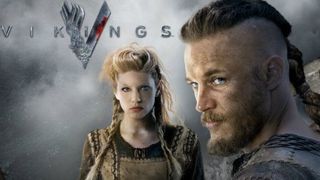 Vikings
If you have any interest in Norse mythology then the name Ragnar Lothbrok will mean a whole lot to you. Basically he was a king and powerful ruler that was a right git to the English and the French.
Vikings is a series that traces his Norse-based goings on with enough charm and scope to take on Game of Thrones in the sword and sandals stakes. Yes it takes a number of liberties with its source material but the acting is top class, as is the cinematography in a historical romp that's now deservedly in its fourth season - the second half of which is now available.
Seasons on Amazon Prime: 5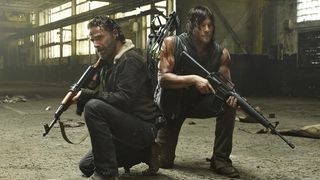 The Walking Dead
The Walking Dead has been reanimated more times than the zombies that harruange the group of survivors we have all come to know and love. Initially created with Frank Darabont at the helm, he left after the first season then his replacement was eventually replaced and their replacement replaced.
With this in mind, it's amazing that not only has the show consistently managed to improve season after season it has become one of the most successful series ever. Yes it sometimes slumps along slower than a zombie with its legs hacked off but give it time and it will reward you with more drama than you can shake a bloody stump at.
Seasons on Amazon Prime: 9
The X-Files
The X-Files was one of the first shows that embraced event TV. Yes, it had many 'monster of the week' storylines but creator Chris Carter managed to produce a nine-season long mythology arc that kept viewers coming back for more. That and the brilliant casting of David Duchovny as Fox Mulder and the ever-excellent Gillian Anderson and Dana Scully. With a new 10th season on the horizon, Amazon has put all nine previous seasons on to Prime - all remastered in widescreen. Lovely stuff.
Seasons on Amazon Prime: 9