Verdict
It's felt like a long time coming, but the Nikon D850 has definitely been worth the wait. To say the specification is comprehensive is an understatement; the D850 is packed with desirable photographic features, while it backs these up with impressive performance and stunning image quality.
Live View focusing speeds could still be better, while the rather rudimentary SnapBridge connectivity offered is disappointing; but those issues aside, whether you're shooting weddings, landscapes, portraits, action or wildlife, the D850 won't leave you wanting.
A much more versatile proposition than the D810 (and its closest rivals), the D850 is a brilliant DSLR, and perhaps the most well-rounded camera we've ever tested.
Competition
Image 1 of 3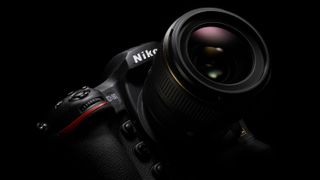 Nikon D5
It may be Nikon's flagship DSLR, but unless you need the even faster 12fps shooting speed and bullet-proof build quality the D5 offers, you're better off saving your cash and getting the D850; it's the much more versatile option.
Read our in-depth Nikon D5 review
Image 2 of 3
Canon EOS 5D Mark IV
Until now the 5D Mark IV was our pick of the full-frame DSLRs available, but the D850 eclipses it in pretty much every way. It's still a great DSLR, but the D850 is the one to go for if you don't have a huge investment in Canon lenses.
Read our in-depth Canon EOS 5D Mark IV review
Image 3 of 3
Sony Alpha A99 II
With Sony's mirrorless cameras taking the limelight, it's easy to forget about the Alpha A99 II. With a full-frame 42.4MP sensor and 12fps burst shooting, it's actually the closest competitor to the D850, although can't match the Nikon in terms of the breadth of lenses available.
Read our in-depth Sony Alpha A99 II review