Xbox One bundle deals and November are a perfect match for the very best offers on the net. Already we've seen loads of retailers smash huge amounts off the console and bundle it in with the latest games. Frankly, with prices like these it looks like retailers have gone early with their Black Friday deals.
This week we're seeing bundles starting from as low as £199 and some super new games are getting involved too. So if you're after an Xbox One deal for the likes of Star Wars: Battlefront II, Assassin's Creed: Origins, Shadow of War and more, then you're in luck.
Looks like Microsoft is going all out to put pressure on its rivals as the Xbox One is now the cheapest of the current generation of gaming consoles on a regular basis. We're happy to let the discounts roll in too as nowadays we're used to seeing deals including a brand new Xbox One S with games for well under £220.
Retailers are stocking some super cheap Xbox One deals as standalone purchases and value-packed bundles with extra games. Some bundles often cost less than the standalone consoles too, so be sure to check out our hand-picked list of the best Xbox One offers below the comparison charts. Or maybe you're looking for a 4K upgrade? Then you'll want to take a look at the latest Xbox One X bundles.
Looking to buy in the US or Australia? You'll want to head on over to our US page or AU page.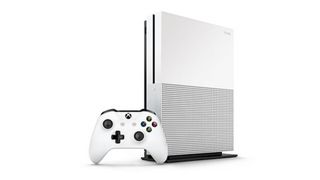 Xbox One S deals
The slimmed-down design of the Xbox One S looks much better than the original chunky box and the power brick is now a thing of the past. The main draw though is 4K visual support meaning you'll be able to watch specialised Blu-Ray and Netflix content in 4K on your new 4K TV.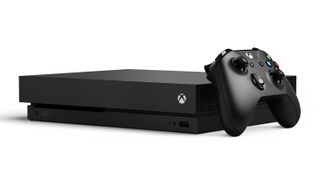 The best Xbox One X deals
The new Xbox One X is capable of displaying games in glorious HDR 4K and is the most powerful console ever made. Sadly, it has the price-tag to match too as it's way more expensive than the Xbox One S. The comparison chart below is mainly full of prices for the new console on its own. However, we're starting to see better offers appear online where you can get discounted (or sometimes free) games included too. For more details, head on over to our extensive Xbox One X bundles page for the best value deals.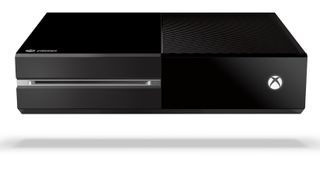 Original Xbox One deals
The price comparison chart below is for the old, original model of the Xbox One. As things stand you can regularly get cheaper prices with the newer Xbox One S, so we'd urge you to take a look above before splashing the cash on the original Xbox One.
Xbox One bundle deal of the week
The best Xbox One bundle deals this week
2TB Xbox One S | Gears of War 4: Ultimate Edition | £379 @ Game
This 2TB crimson red Xbox One S is incredibly rare, hence the high price. If you're a collector though, this could be your last chance to get a brand new one. It also comes with Gears of War 4: Ultimate Edition.
View this Xbox One deal: Red 2TB Xbox One S and Gears 4 £379 @ Game
More Xbox One deals
Still not found your ideal Xbox One deal in our highlights of the best offers out there? Why not check out more Xbox One bundles directly from the retailers from our list below?
Xbox Live Gold deals
If you're looking to play your Xbox games online or take advantage of the free Games with Gold initiative, you'll want to check out our cheap Xbox Live Gold deals page where's we've found prices considerably cheaper than the default RRP.