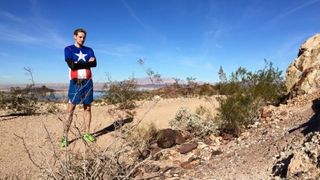 Awesome gifts for runners
It's that time of year again - you've got a loved one who loves running, but you don't know what to get them... and you can't get them more socks.
Firstly - yes you can. We runners love socks, and the more expensive they are, generally, the more we'll love them. In fact, go nuts with all running gear - get the size right and we're jubilant that it's not slippers.
(PLEASE do avoid compression tops unless they've both been requested and you think the intended target is in good enough shape to wear it - otherwise, it's going to be a human performance of how sausages are made).
But perhaps you want to be a little more targeting, feel like you're getting them something they REALLY want. Have they been dropping hints about wishing they had a fitness tracker? Keep moaning their trainers are worn out? These are the gifts to go for.
Or perhaps you've already forked out for their 'big present' and you're looking for some decent stocking fillers - I've got you covered there too.
Now, this is by no means an exhaustive list - when it comes to reviewing and ranking phones in the 'day job' I'll be superbly thorough. THIS list, however, is made up of things I've tested out or bought myself and can vouch for - I've stress tested it and it's still going, so that's got to be a good thing, right?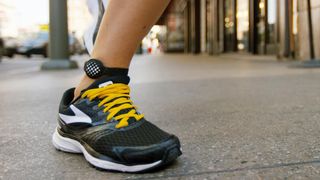 Moov Now
I hate fitness trackers. They're just pointless - they need charging all the time, they give you data about your life you don't know what to do with... in short, they're gamifying things without a victory.
But the Moov Now is the first that I actually want to keep on my wrist - for a couple of reasons. Firstly, it has a six month battery life, so no need to charge. Secondly, while it does track steps and sleep you can 'activate' it to help you run faster, get fitter, do HIIT workouts and even monitor swimming through a clever app.
Plus it comes in a variety of colours. Fun.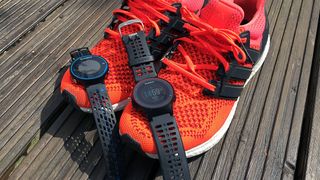 Adidas Ultra Boost
The subject of 'recommending' trainers is pretty hard - it's very much based on what you like in a running shoe. I've stuck with these for years because the 'energy recovery' abilities of the polystyrene in the sole.
But I love the Ultra Boost because of the tongueless design - these things slip on and off with ease, which is good when you consider runners spend approximately four million months of their life tying their trainers. They're not cheap but they're a great upgrade.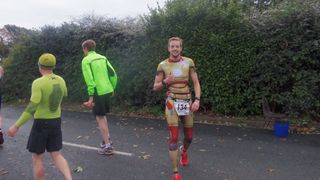 2XU Race number belt
This is a simple one: sometimes you don't want to pin a number to your front at the start of a race. Nab one of these and you can just have it around your waist, slipped in the night before.
These are better for triathlons, where you need to have the number on the back for cycling and the front for running (meaning a simple slide around the body during transition) but they're ace for running too.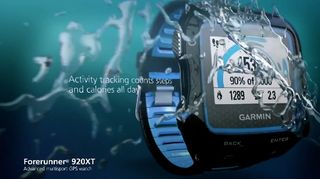 Garmin Forerunner 920XT
This is the watch I'd use above all others - until the 930XT appear, that is. It's a mix of superb functionality, mega long battery life, smartwatch smarts and a decent app experience to check out your runs too.
That means updates from your phone when you're running so you don't need to dig it out, and it even keeps your step count and sleep quality monitored too.
You'll need to shell out for the extra heart rate monitor to get the most use, but that's totally worth it too.
The Forerunner 630 is newer and cheaper, and is better for dedicated runners, but it has a touchscreen - and I just love having big, fat buttons to press when I'm going through the millions of menus this has.
This certainly lives in the 'big present' territory, but it'll revolutionise any runner's life.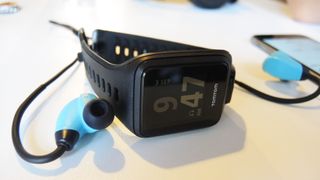 TomTom Spark
If you don't want to spend the large amount of the Garmin range, TomTom's new challenger is a little darling to check out. It's not as fully featured, but can track cycling and swimming on top of running.
It's got an integrated heart rate monitor, a clever feature where you can race previous efforts of your own or simply a pre-defined pace - but the main win is the music player it packs, where you can fill it with your own tunes and listen to them over Bluetooth headphones.
In short, it's an entertainment centre, heart rate monitor and make-you-fasterer all in a tiny thing on your wrist. And it can even track steps and sleep too!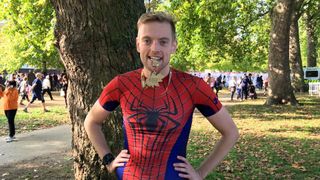 Under Armour Marvel tops
OK, these are a little extroverted - people WILL look at you if you're wearing one (and the aforementioned sausage-ness will be in full force here).
But they make you feel like a real superhero with all the compression, they help keep you cool and - this is the big one - when you're running in a race and the spectators have seen hundreds of sweaty, panting people trot by, they'll shout out to you, giving you that much-needed boost.
You can be everything from Spiderman to the Hulk to Iron Man (the latter with some dodgy leggings too...) so there's a choice for every comic book fan.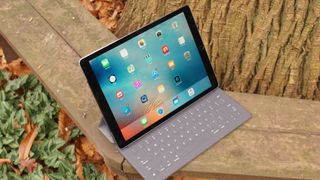 iPad Pro
You could argue any iPad is good here, but the whole point is bridging the gap between desktop and apps, which the Pro does better than any.
Some services need you to log into a web browser to see your stats, many have an app - but the iPad Pro also has nifty elements like the Pencil which can be used by trainers to analyse your gait through video too.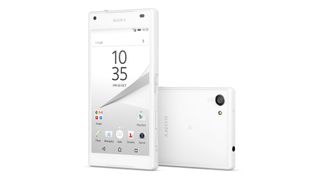 Sony Xperia Z5 Compact
We all need a phone as runners, and one that can stick with you through thick and thin is pivotal. The new teeny Sony is compact (as the name suggests), has good battery life, powerful audio and - most importantly for the all-terrain runner - is waterproof.
They could even use this thing in the pool… but then your running partner would be THAT guy.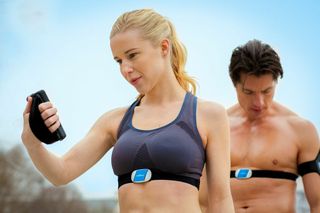 Wahoo Tickr X
While I'm currently testing out the MyZone band (and enjoying it too) the Wahoo Tickr X is my go-to guy for all things heart rate.
It's got the ability to connect to both Bluetooth and Ant+ (win), has advanced sensors to track your motion which means you can use the app to do 7 minute high intensity workouts and have it logged automatically… and it can even be set to change tracks by tapping your chest twice.
Iron man stuff, right there.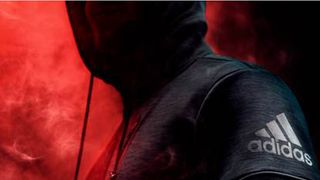 Adidas Climaheat training fleece
Now fair warning here: I've not actually run with this. But I've tried it on, and man, it's SO FLUFFY. In a good way - it's inspired by natural fur and stuff to be quick drying.
It's really tricky to work out what to wear when the temperature plummets, as you're supposed to dress for the second mile, not the 'OH MY MUTHAFLIPPIN' GOD IT'S COLD' stepping out the house moment.

So do your running recipient a favour and give them something that will work for both.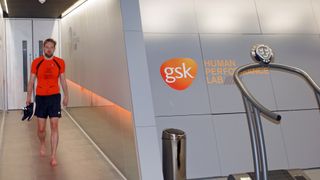 XBionic The Trick
OK, remember one thing with this - it's not designed for fashion. But it WILL help someone run faster… I think.
It works in two ways: first, the compression keeps everything together (sausage style) but here's the trick (OH RIGHT, I JUST GOT THE NAME): there's a ruffled bit down the spine that will heat up as you begin to run, which will trigger your body's sweat response and help you cool down faster.
Cooler running means faster running.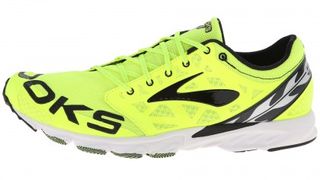 Brooks T7
I've always been against minimal shoes. I didn't see the point - why have a thin sole when you can have a lovely cushioned plump one? Then I went to the Brooks Stride Signature day, and finally got the difference - it's just about being able to feel the road underneath you.
I don't wear these all the time, but when you're doing track work or Parkrun (if it's all on paths) they're pretty nifty - lightweight and 'clean' enough to make you really focus on form and can really help you shave off some time when you get used to them.
And they have sparkly laces.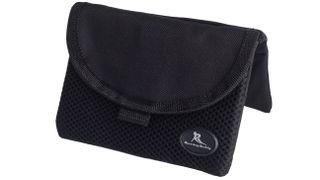 Running Buddy
It looks like a purse. It kind of is. But it's a perfect stocking filler - it's a magnetically clipped pocket that goes on your shorts belt wherever you fancy to hold your phone, keys and cards.
It's got two sections and the magnets are hella strong - seriously, you're more likely to have your shorts fall down than this fall off. Don't ask how I know that.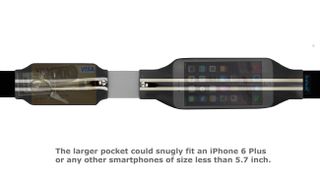 Inateck running belt
I was surprised by this - it's from a company that makes low-cost electronics, and yet it's made a decent running belt.
It looks really thin, but the pockets all expand to fit keys, phones, gels - and it's stretchy so you can wear it under or over your clothes. A surprisingly excellent belt for little cash - your running person will definitely come back to you and tell you the same thing.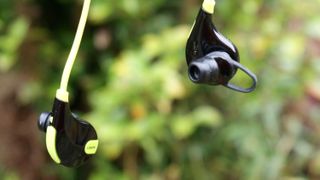 Aukey Bluetooth headphones
You've heard your runner person 'wouldn't mind' some wireless headphones, which is a nightmare - which do you go for? Well, if you want to try them out on something really, really cheap but not actually half bad, check these out.
They're nothing special in terms of sound or functionality, but they are low cost and simply work - doing the job of 'making sound go from phone to ears' in an easy way without faff.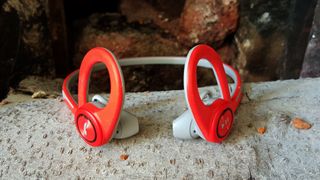 Plantronics BackBeat
So perhaps the previous options are too cheap. You want to get them some Bluetooth headphones that are more robust, more functional - and don't fall out very much at all.
Step up the Plantronics BackBeat, my favourite set of headphones right now. They mould around your ears with some squishing, have good sound quality, long battery life and easy to find controls.
The volume control system is a bit fiddly, but that's the worst criticism I can lay at their door. An easy win for the runner you want to show love for - they'll definitely appreciate it.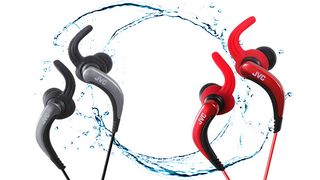 JVC HA-ETR40
Of course, for every running fan that wants Bluetooth headphones, there are those who are a little more old school, wanting the security of a pair that won't run out of power on a long run.
These are the ones for you - I've got terrible ears, and no other running headphone has gripped onto my head-shells as well as these.
You can have them in both armband or pocket mode (with the headphone lead coming in two lengths) and, well, they just stay in the whole time.
Sound quality misses the bass a little bit, but trust me: runners prefer being able to hear their music rather than it being great quality and dangling around their waist.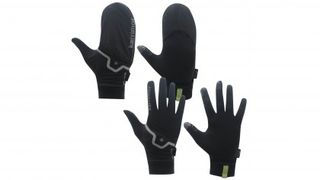 Karrimor Elite Switch gloves
OK, there are probably better gloves out there for running that have some magic tech elements in - USB powered for heat or whatever.
But these are perfect and low cost for me - they're normal gloves most of the time (great), with smartphone tips to let you use your phone on the go (even greater).
And when ol' Papa Wind starts biting (I mean the inclement weather, not accidental farting) there's a windshield built into the back, where you can turn them into mittens to protect your fingers from icing up.
Sadly it's not automatic like in a convertible car, but it's not hard to work out how to use it…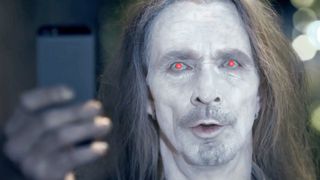 Zombies, Run!
The funny thing about running (or the runny thing about funning) is that it's now smartphone-centric for so many people - and yet, buying someone an app seems silly.
Which is why I'd go for this one if you've got someone just starting out running. It's an immersive game that lets you just run while listening to a story unfold in your ears - you can listen to your own music or podcast while it's going on, but every so often the narrative will kick in and you'll need to speed up to get away from the zombies.
You play an actual character in the story too - it does feel really immersive, and you get items within the game that let you base build on the commute to work in the app.
You'll need to get creative and buy them an Android or iOS voucher with directions telling them to download this, but it has loads of in-app purchases (and a dedicated 5K race version) so it'll be worth it.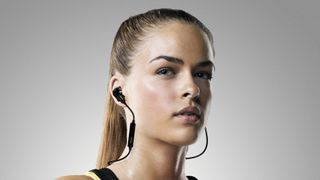 Jabra Pulse
I like these Bluetooth headphones for a number of reasons: firstly, they take your pulse when you're running, and are pretty good at it too. The ear is meant to be one of the best places for such a reading, and the app has loads of cool features that help you monitor and improve your fitness.

There's also a high intensity workout app that these are great for, commanding you what to do next through the ears and letting you register when it's done.
For an all round experience, and a great entry into the world of heart rate monitoring, these are a great buy.