The world of VR can be utterly fascinating and we've found a way for you save money and experience games from a whole new perspective. Plus there are a couple of laptops on sale that might tickle your fancy.
Here are Friday's deals:
New deals added Friday, November 17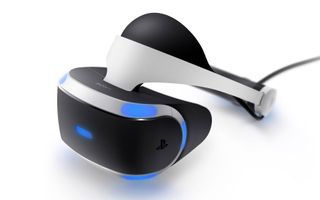 PlayStation VR + Camera + VR Worlds + Skyrim VR ($399; down from $549.95): Sony has dropped the price of the its VR headset and camera bundle, and adding Skyrim VR to the package as well, and all for just under $400. This is your chance to live practically within each game you play and experience them from a whole new perspective. So head over to JB HI-FI and grab yourself the PlayStation VR bundle for $399. This offer ends November 27.
Dell Inspiron 15 Gaming laptop ($1,999; down from 2,499): This 15-inch beast is VR-ready with plenty of grunt under the hood. It's powered by a 7th-generation Intel Core i7 processor alongside a 6GB Nvidia GeForce GTX 1060 graphics chip. Plus there's 16GB of memory, a 256GB SSD and a 1TB HDD to boot. An FHD display finishes off the package which now carries a 20% discount on Dell Australia's website. So on over and grab the Inspiron 15 Gaming laptop for $1,999 and save $500.
Lenovo ThinkPad X1 Carbon Gen 5 laptop ($1,699; down from $2,099): Lenovo promises that this lightweight and slim 14-inch laptop is tough, thanks to its carbon-fibre reinforced chassis. With this chassis is housed an Intel Core i5 processor, 8GB of RAM and a 256GB SSD. The laptop even features a Full HD display. The latest iteration of the Lenovo ThinkPad X1 Carbon is on sale for $1,699 at Lenovo, saving you $400 on the RRP of $2,099.

More hand-picked deals from the Australian TechRadar team
If nothing from today's selection tickled your fancy, check out these other TechRadar-recommended deals:

Previous days' deals that are still available
Deals added Monday, November 13
Samsung Gear VR headset ($49; down from $99): If you've got a compatible Samsung smartphone, you can step into the world of virtual reality without having to spend a truckload of cash. The headset is compatible with the Samsung Galaxy S6, Galaxy S6 Edge, Galaxy S6 Edge+, Samsung Galaxy Note 5, Galaxy S7, Galaxy S7 Edge, Galaxy S8, and Galaxy S8+, and comes with a saving of $50 on the usual RRP of $90. So head to Catch.com.au and grab yourself a new adventure with the black Samsung Gear VR for just $49.
Jaybird Freedom 2 Bluetooth in-ear headphones ($149; down from $229): Looking for a workout buddy that won't mind getting sweaty with you? Jaybird's Freedom 2 wireless sports buds are sweatproof and water resistant, plus promise excellent sound with 8 hours of battery life. They usually retail for $299 a pop, but JB Hi-Fi currently has them on sale for just $149, saving you $80 on the retail price. The Jaybird Freedom 2 headphones are available in Carbon black and Gold.
Dell Inspiron 15 3000 laptop ($974; down from $1,299): New laptops don't have to cost the earth. Thanks to Dell, you can lay your hands on a 15-inch Inspiron for just $974, featuring a 7th-generation Intel Core i7 processor, 8GB RAM and a 256GB SSD. That's a saving of $325 on this configuration.
Deals added Friday, November 10
Sony X8000E 49-inch 4K HDR TV ($1,199; down from $1,999): Looking for a 4K TV that won't cost you an arm and a leg? Head to Sony Australia's website where you can get yourself the 49-inch X8000E 4K HDR TV for just $1,199, saving you over $800. The telly features a Triluminos Display, promising excellent colour and, of course, every image showcased in 4K detail.
JBL E55 over-ear wireless headphones ($183.20; down from $229): With Harman's signature sound and the promise of up to 20 hours of battery, the JBL E55BT cans allow you to seamlessly switch between devices and enjoy your favourite tunes the way you want to. The headphones retail for $229, but until November 12 you can save 20% by heading to The Good Guys website and applying the code HPHONE20 at checkout to snag a pair of the JBLE55s for just $183.20.
Garmin Forerunner 235 running watch ($243; down from $469): This GPS-enabled running watch made it into our best running watch round-up, and for good reason too. There's GPS and activity tracking for up to 9 days straight before needing a charge, good heart-rate insights, you can monitor your VO2 levels and ensure you don't go overboard with your training by using information like aerobic Training Effect. It usually carries a premium price tag of $469, but Harvey Norman can save you $226, giving you the opportunity to get fit with the Garmin Forerunner 235 for just $243.
Deals added Wednesday, November 8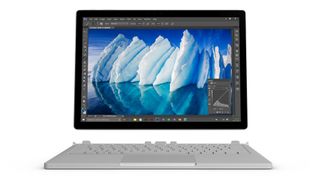 Microsoft Surface Book Core i7 256GB 2-in-1 ($1,799; down from $2,804): Featuring a 13-inch PixelSense touchscreen display, a 6th-generation Intel Core i7 processor, 8GB RAM and 256GB of storage, this tablet/laptop hybrid has a detachable screen and carries enough of oomph factor to be premium. But here's your chance to save big, thanks to a price drop on Microsoft's eBay store, where this configuration of the Microsoft Surface Book is now available for $1,799, saving you well over $1,000 on the usual retail price of the device.
Samsung Galaxy Note 8 ($1,199.20; down from $1,499): Perhaps the best phablet in the market today, the Galaxy Note 8 is a success story after the debacle that was the exploding Note 7. With a 6.3-inch Infinity Display, 6GB of RAM to keep the device performing smoothly and a brilliant camera system, the Note 8 is big in every way. If you've been waiting to lay your hands on this handset, head to eBay, apply the code PREZZY at checkout and you can snag 20% off the actual retail price and get yourself a brand-new Samsung Galaxy Note 8 for just $1,199.20, saving you nearly $300 in the bargain. This offer ends November 16.
Bose SoundLink Micro ($135.20; down from $169): Want big sound from an unobtrusive speaker? You might want to consider the Bose SoundLink Micro. It's Bose's smallest speaker, ever, able to fit into the palm of your hand, yet has a soundscape that's remarkably deep. Perhaps size truly does not matter. Until November 16, you can save 20% on this little Bluetooth speaker by heading to eBay and applying the code PREZZY at checkout. The Bose SoundLink Mini can be yours for just over $135.
Deals added Monday, November 6
Dell XPS 13 9360 Signature Edition laptop (from $1,199, down from $1,599): The Dell XPS 13 is an outstanding laptop, in fact you can see exactly how great we think it is in our XPS 13 review. This Signature Edition features a 13-inch QHD+ touchscreen display, 8GB of RAM, and upwards of 256GB of storage, and for a limited time you can save $400 on the mid-tier option, netting you an Intel Core i7-7500U upgrade, so grab the XPS 13 for only $1,199 while it lasts.
Xbox One S 1TB with CoD: WWI, Assassin's Creed Origins, and two free games ($369): If you're wanting to score a new console but have been hanging out for the latest entries in the blockbuster Call of Duty and Assassin's Creed titles, then this deal is perfect. Along with 1TB Xbox One S model, you'll score yourself the brand new Call of Duty WWII and Assassin's Creed: Origins games, along with Rainbow Six Siege and a choice of game from a small selection. Head over to the Microsoft Store and grab yourself this awesome Xbox One S bundle for only $369.
Lenovo Yoga 370 2-in-1 ($1,299, down from $1,899): Ideal for people after both power and portability, the Yoga 370 exists in the perfect middle-ground between a tablet and notebook without skimping on power. The base model comes with 128GB SSD, 8GB RAM, and an Intel Core i5-7200U processor, but for a few extra dollars you can bump up all of these specs. If you buy it from Lenovo's own store, you can get the Yoga 370 starting from $1,299, down from $1,899.