6. Cartel Land
Nominated for the Academy Award for Best Documentary Feature Film, Cartel Land explores the state of the ongoing drug problem along the U.S.-Mexican border. On one side is the heroic Dr. José Mireles, the leader of the vigilante group, the Autodefensas. On the other is Tim "Nailer" Foley, the leader of Arizona Border Recon. The two are stuck in a never-ending battle against the cartels, putting both themselves and their families on the line to fight for what they think is right.
IMDB Rating: 7.4, Rotten Tomatoes: 89%
7. The Big Short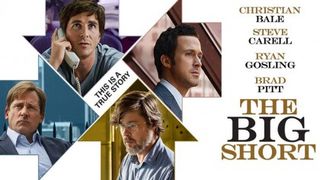 Another Academy Award nominee, The Big Short stole critics' hearts last year as it told the tale of financial downturn of 2008, how it happened and the men who used the opportunity to hit back against the banks who caused it. If high finance doesn't sound like your cup of tea, there's more than enough drama and humor to keep you hooked on the line while film stars the odd trio of Christian Bale, Ryan Gosling and Steve Carell alongside Brad Pitt, Karen Gillan and Marisa Tomei immerse you in one of the greatest tales of American ingenuity ever told.
IMDB Rating: 7.8, Rotten Tomatoes: 88%
8. Beasts of No Nation
Beasts of No Nation stars Idris Elba as a war lord, and follows the story of Agu, portrayed by child actor Abraham, who is forced to become a child soldier during the civil war of an unnamed African country. What follows is a nightmare: boys stolen from their families are forced to kill and through blood take their vengeance on the world. It's a war movie with a profound message, and is probably the closest equivalent of Apocalypse Now that we're like to see in the 21st century.
IMDB Rating: 8.0, Rotten Tomatoes: 91%
9. Forrest Gump
This list is like a box of chocolates. You never know what you're going to get. On this page, though, what you get is one of the most quintessential movies in American cinema. Yes, Forrest Gump tells the story of a man who falls for a girl and becomes somewhat of a phenomenon from humble beginnings, but, more importantly, it's a history lesson in how America has grown and changed over the years. Heartwarming, uplifting and inspirational, Forrest Gump teaches us an important lesson: if you're kind and you work hard, amazing things will happen to you – eventually.
IMDB Rating: 8.8, Rotten Tomatoes: 72%
10. The Babadook
Horror movies have fallen on hard times. There, I said it. Spending the past decade relying on jump shocks and excessive gore to win over new audiences, it's rare to find a film as well-made, thought-out and genuinely scary as The Babadook. Two parts horror, one part mind game, the film explores the feelings of guilt that come along with death, the darkest sides of parenthood and the sheer creepiness of kids' imaginations.
IMDB Rating: 6.9, Rotten Tomatoes: 98%