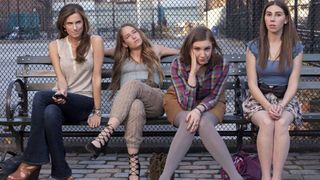 Best Now TV shows
Now TV has been a revelation for Sky. Its arrival in 2012 meant a whole host of programmes that used to be strictly tethered to a satellite dish could be enjoyed without a contract. Now anyone can now enjoy Sky, as long as you have a broadband connection that can stream movies and TV shows.
The box is cheap – really cheap. You can get one for under around £20 and it comes with a (limited) free subscription to either the service's movies, sports or TV offerings.
Sky now has two box options for Now TV. There's this Now TV box to entice you to take up its non-contract shenanigans. Or the new Now TV Smart Box that marries both non-contract streaming and Freeview channels.
We're here to tell you about the best Now TV shows available if you buy the monthly Entertainment Pass. Unlike Netflix or Amazon Prime Instant Video, Sky's shows tend to disappear a little quicker due to rights issues, but don't fear – we will keep this list of the best Now TV shows constantly updated so you always know what's available when you buy your monthly pass.
And if you don't fancy anything, don't forget to regularly check back as new content becomes available through the service.
Check out the rivals...
● Best Amazon Prime Instant TV Shows: 50 to choose from
● Best Netflix TV Shows: 50 of the best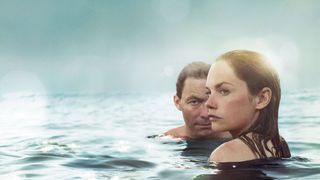 1. The Affair
The Affair is not what it seems. At all. It starts off as a half-decent melodrama following writer Noah (Dominic West) and his family as they go on vacation to Montauk in Long Island. There Noah falls for local waitress Alison Lockhart (Ruth Wilson). She's married, he's married and, well, things spiral out of control. The reason The Affair is compelling viewing is because it holds a mirror up to the affair in question. We get differing points of view, from both Noah and Alison. The same scenes play out but clothes change, dialogue changes, even settings change as they remember their sides of same the convoluted story. The first season is essential viewing but the conceit is stretched somewhat for the second and third season - it's still great fun, though.
Seasons on Now TV: 3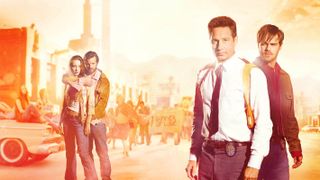 2. Aquarius
It looks like there won't be a season 3 for Aquarius, which is a real shame as the show was just getting good. Based on the lurid true-life goings on of Charles Manson and his 'family' the show is part police procedural and part biopic of the cult leader. David Duchovny is great as the investigating officer - injecting humour into a show that clearly goes to dark places. The second season is where things get really good, with all of the episodes relating in some way to the Manson Family's grizzly murders.
Seasons on Now TV: 2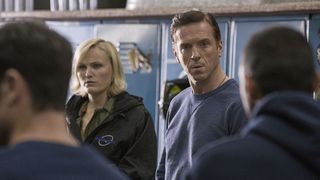 3. Billions
It's not often that you root for a billionaire hedge fund manager, but Damian Lewis' likeable performance in Billions means you get behind the rich guy - even if his methods of making money may be on the dubious side. Lewis is Bobby Axelrod a hedge fund manager that is being pursued by Paul Giamatti's Chuck Rhoades for insider trading. The whole things is an effortless watch and endlessly entertaining.
Seasons on Now TV: 2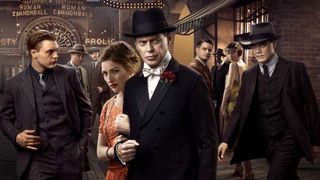 4. Boardwalk Empire
Boardwalk Empire is pristine television that takes its time to tell its tale but stick with it and you will be rewarded. Steve Buscemi is in the role of his life as Nucky, a respected gangster who is making it rich in the prohibition era. Based on real events - interspersed with fabrication to heighten the drama - Boardwalk is the ultimate tale of gangsters that plays out like one long movie. The show was unfairly cut short by a season, which means the last season feels a little rushed, but it does culminate in one of the tensest endings ever seen. Superb stuff.

Seasons on Now TV: 5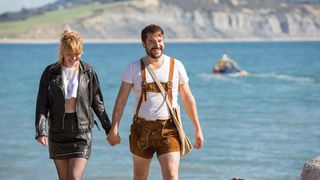 5. Camping
Julia Davis is fantastic at creating uncomfortable comedy and that's exactly what she has done with Camping - a show centred on a group of people who go camping together. Davis is sublime as lady Fay, a sex-mad girlfriend of one of the group who is going through something of a midlife crisis. But it's Vicki Pepperdine's Fiona who wins the show. Her portrayal of a moaning, mean and controlling wife is one of the scariest things seen on TV.
Series on Now TV: 1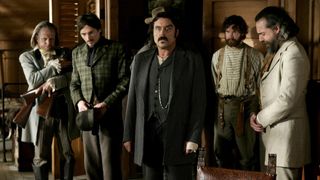 6. Deadwood
Swearier than Delia Smith at a Norwich game, Deadwood is a show that may have been short-lived but it will linger a long time in the memory. From the golden age of HBO programming, Deadwood stars a never-bettered Ian McShane as saloon owner Al Swearengen - even his name is sweary - and Timothy Olyphant as the sheriff of Deadwood Seth Bullock. Over three seasons, and set some six months after Custer's last stand, life (and death) in Deadwood is laid bare.
Seasons on Now TV: 3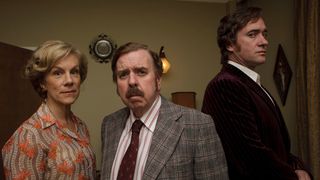 7. The Enfield Haunting
There's jump scares aplenty in this adaptation of the 'true story' of a house in London in the Seventies that was subject of a vicious haunting. The cast is pitch perfect, with Timothy Spall as the sympathetic paranormal inspector and newcomer Eleanor Worthington-Cox as one of the children affected by the poltergeist. While the show doesn't scrimp on accusations that the hauntings were faked by the children, it does hit hard with its scares - think Paranormal Activity by way of EastEnders.
Seasons on Now TV: 1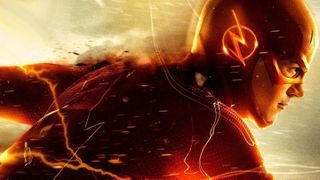 8. The Flash
The Flash is the best superhero show on television. Yes, that includes all of the Marvel entities. It's the best as it's the truest to the comic books, has a fantastic Flash in the form of Grant Gustin and scripts that add real pathos to all of the characters - even when they are fighting giant gorillas.
Season one sets the story arcs up well, while season two intricately plots the events leading up to season 3, which starts with the famous comic-book series Flashpoint.
Seasons on Now TV: 2 (plus limited episodes of Season 3)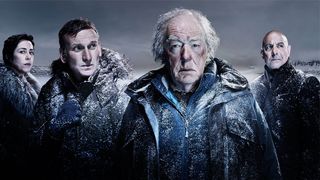 9. Fortitude
The most expensive Sky show in history is also one of its most divisive. Many love the slow, snow-strewn plot that keeps you guessing right till the end but others were expecting something a bit more action packed - given much of the pre hype was all about polar bears versus humans. Take it as what it is meant to be, though - a crime drama in the Scandinavian mould, sprinkled with supernatural elements - and there is a lot to love. And anything with Michael Gambon as an angry drunk man will get our attention.
All 10 episodes of Season 2 are also available on demand.
Seasons on Now TV: 2

10. Game of Thrones
Fancy catching up on Game of Thrones before the new season lands in July? Well, now you can as all 6 seasons, 60 episodes are ready to stream on Now TV right now. If you are unaware of what Game of Thrones is, it's a fantasy show for people that don't like fantasy shows, with elements of The Sopranos, Lord of The Rings and HBO's Rome thrown in for good measure. Essential stuff.
Seasons on Now TV: 6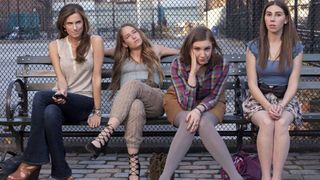 11. Girls
Girls isn't just a show for Millenials who reside in Brooklyn, living off mummy and daddy's money and want to get into media dahling, it's for anyone who loves fantastic writing, effortless acting and want an honest look at what it's like to become an adult in today's world. Lena Dunham has created a show that's of its time but one that will be watched for years to come. Season 6 is the latest and will also be the last which is a real shame.
Seasons on Now TV: 6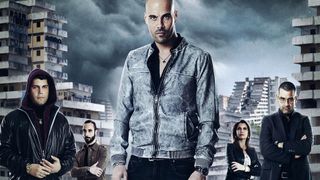 12. Gomorrah
The first season of Gomorrah - based on the fantastic true expose of the Sicilian Camorra crime empire by Roberto Saviano - was a brilliant, brutal look at what it means to be a gangster in Sicily. It showed a world that was far away from Godfather romanticism but never really proved a hit to audiences. The second season of the show has changed this, with Gomorrah picking up acclaim from anyone who's seen it.It's a show that's just as epic in scope as The Wire and we can't wait to see where further seasons take it.
Seasons on Now TV: 2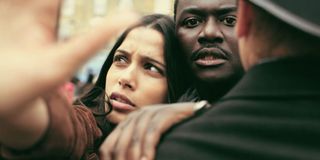 13. Guerrilla
With a cast that stars Frieda Pinto and Idris Elba and a writer who's an Oscar winner thanks to 12 Years A Slave, you would have expected Guerrilla to be talked about more. But it seems to have gone under the radar. This is a shame, as the show about the rise of black power in the UK in the '70s is a great watch.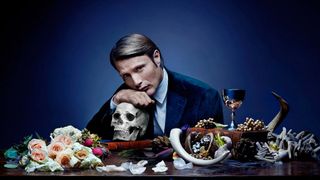 14. Hannibal
There's been a glut of cult movies made into TV shows (Fargo and Psycho are also now TV favourites), but Hannibal is the best there is. The most surreal show since Twin Peaks, Hannibal weaves the mythos of Hannibal Lector effortlessly with dream-like imagery and superb acting. While Hugh Dancy's Will Graham is a little one note, Mads Mikkelsen as Lector makes the character his own, complementing Anthony Hopkins' portrayal rather than making you pine for it. The third and unfortunately final season delves both into Hannibal's younger years and the exploits of the book Red Dragon – so there's no better time to catch this superb series.
Seasons on Now TV: 2 (seasons 2 and 3)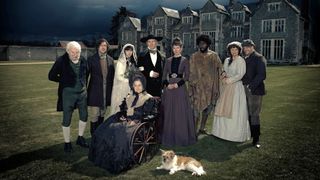 15. Hunderby
If you like your comedy dark then Hunderby isn't for you. If you like your comedy so black it becomes a vortex that sucks in all of time and space then Hunderby is for you. At its heart the show is a send up of period dramas, following the messed up lives of Helene and Edmund at the turn of the 19th Century. Filled with hilarious plot twists and grotesque characters, there's good reason its creator Julia Davis won a Bafta for the show - it's hilarious.
Seasons on Now TV: 1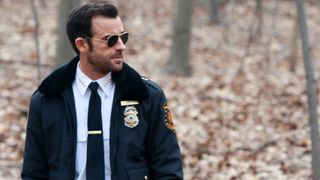 16. The Leftovers
The Leftovers is bleak. Like really bleak. It begins a little after a Rapture-like event, where a number of people in the world have simply vanished and focuses on the lives of those, well, leftover. Adapted for the screen by Lost's Damon Lindelof, The Leftovers may have a similar Lost-like ensemble approach to its storytelling but that's where the similarities end. The Leftovers is much more real and while this takes time to getting used to it's more than worth it.
Also, the second series is one of the best series of television we have ever seen, so there is that. Catch up now before the third and final series lands on Sky.
Seasons on Now TV: 2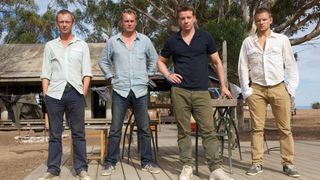 17. Mad Dogs
Although this show suffers from diminishing returns – the third and fourth series aren't a patch on the first two – Mad Dogs is still one of the most entertaining British dramas in years. Centred on a group of childhood friends on a visit to one of their number who's made it big in Spain, the way the show twists and turns itself into a downward spiral is astonishing – as are some of the more surreal aspects of the story. Max Beesley, John Simm, Marc Warren and Phil Glenister are superb as the four mates who go through hell and back.
Seasons on Now TV: 4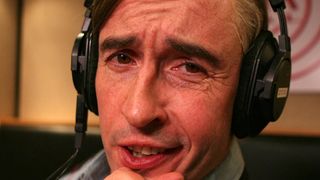 18. Alan Partridge's Mid Morning Matters
Alan Partridge will always be a brilliant comic character but there was always a worry that Steve Coogan would stretch the joke too thin. Thankfully this didn't happen with the arrival of Mid Morning Matters. Instead, plot was discarded in favour of Partridge doing what he does best, presenting a radio station. The best thing about the show is that the laughs are split between Coogan and Sidekick Simon (a superb Tim Key) and each episode is short enough not to outstay its welcome. Fantastic stuff.
Seasons on Now TV: 2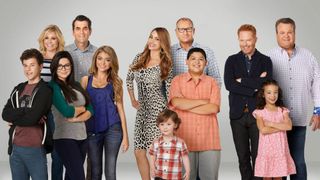 19. Modern Family
Modern Family has been consistently hilarious for six seasons now, using The Simpsons' method of showing good ol' family values through, well, good ol' family dysfunction. Every episode hits the spot. The writing is Emmy award-winning and the acting too, even if the central idea that the Dunphy/Pritchett family is being filmed for a documentary wears a little thin after a while. This is one of Sky's biggest shows and for good reason, too.
Seasons on Now TV: 7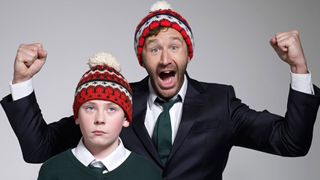 20. Moone Boy
Chris O'Dowd has never been better than in this fantastic sitcom, loosely based on his life in Ireland. He stars as Sean, the imaginary friend of Martin Moone, a kid growing up in the '80s. Filled with some fantastic comedy – mainly from Ian O'Reilly who plays Padraic in the show – and more heart and pathos than you would normally find in a 30-minute sitcom, Moone Boy is as good a coming-of-age tale as you will find anywhere.
Seasons on Now TV: 3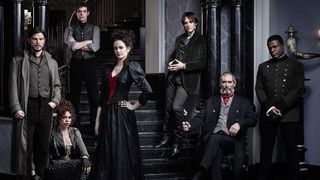 21. Penny Dreadful
The last time famous characters from Victorian gothic literature got together on the screen it was for the laughable adaptation of The League of Extraordinary Gentlemen. Even the genius words of Alan Moore couldn't make that work. So, when Bond scribe John Logan announced he was doing a similar thing with Penny Dreadful, we were sceptical. But it really works. Everyone from Frankenstein's monster – who is finally as poetic as he is in the novel – to Dorian Gray have been given a revisionist spin that makes this series both scary and entertaining.
Seasons on Now TV: 3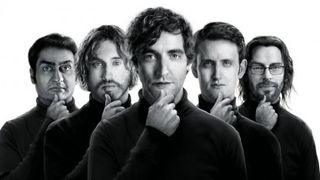 22. Silicon Valley
This searing satire of geek culture in Silicon Valley has been created by Beavis and Butthead's Mike Judge and is one of the funniest shows in years. The reason it works is because it's only half a degree off of how Silicon Valley operates. Season Four is out now and is unfortunately the last season we will see TJ Miller's bumbling incubator boss Erlich Bachman.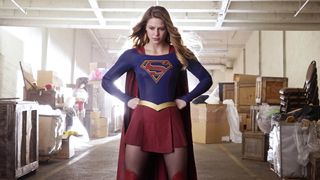 23. Supergirl
The first long trailer was ridiculed for looking like a rom com, but Supergirl has proved its critics wrong and over the course of two seasons has show itself to be one of the best superhero shows on television. Melissa Benoist is fantastic as Kara Zor-El, playing her just on the right side of innocent, while the inclusion of a certain other superhero in season 2 could have been a bad idea but it has really made Supergirl, well, fly.
Seasons on Now TV: 2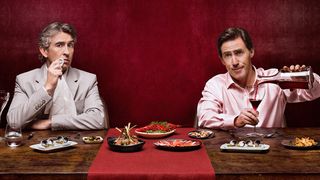 24. The Trip To Spain
We are now into the third series of The Trip and it shows no signs of wear and tear - it's still as funny and effective as it was when they originally went around the UK eating good food. Mostly ad-libbed and full of meta musings, The Trip is essentially a showcase of Steve Coogan and Rob Brydon's talents and thanks to the astute direction of Michael Winterbottom, it's a brilliant watch.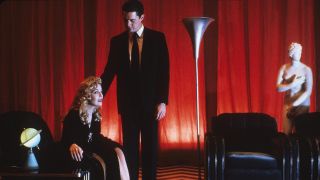 25. Twin Peaks
Twin Peaks is the greatest, strangest season of TV spread over two seasons. The show is both beautiful and grotesque, simple and convoluted. The premise is simple: some FBI agents come to the sleepy town of Twin Peaks to investigate the murder of Laura Palmer but the way the tale is told through both dreamscapes and fairly ordinary soap opera musings makes it unmissable. Created by David Lynch and Mark Frost, the series was eventually hamstrung by annoying TV execs forcing the murderer to be revealed mid way through the second season, but this doesn't detract from the complete brilliance of a show that was way ahead of its time.
And, just as promised, 25 years later we have Season 3 of the show. Almost stripped of the playfulness of the first two seasons, this third slap of Twin Peaks is much darker and even more convoluted - think Fire Walk With Me. It's also brilliant and brings back a number of the original cast.
Seasons on Now TV: 2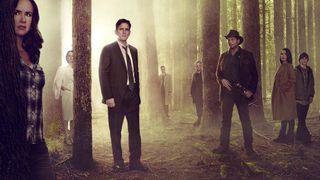 26. Wayward Pines
Based on the books by Blake Crouch, Wayward Pines is a Twin Peaks-lite show that houses a massive mystery. Secret Service agent Ethan Burke (Matt Dillon) wakes up in the town Wayward Pines after a car crash - from the off, nothing is what it seems. Although not as fun as the books, the show has a stellar cast. Matt DIllon is great as Burke, while Melissa Leo is perfectly cast as the sinister Nurse Pam. Each episode goes at such a breakneck speed, you certainly won't be bored but it's sometimes hard to keep up.

Season Two is also available but as it's not based on the books it's rather less successful than the first.
Seasons on Now TV: 2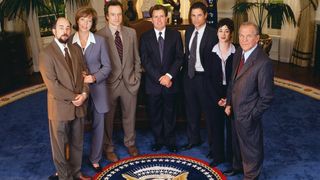 27. The West Wing
Aaron Sorkin's stock as a screenwriter may be a little low at the moment, thanks to the saccharine nature of The Newsroom, but if you want to remember him at his best then The West Wing is for you. Not only does it have the best cast ever assembled for a television show – led by the fantastic Martin Sheen – it's also a series that has influenced many programmes since. A winner of 26 Emmys, The West Wing showed that network television can be just as good as cable TV. A must watch.
Seasons on Now TV: 7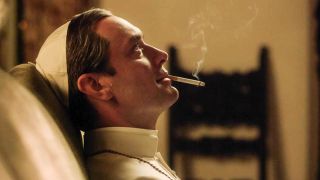 28. The Young Pope
Jude Law is in his element in The Young Pope. It's the role of his career and he looks to be savouring every single moment of screen time. The show is a surreal, brilliant piece of television that charts the rise of a young pope who becomes the first American pope to reign. Paolo Sorrentino has gone full arthouse for this show, which won't suit everyone but it's glorious to watch.
Seasons on Now TV: 1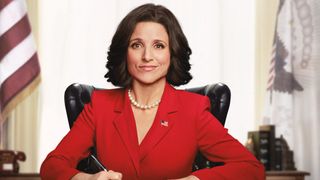 29. Veep
US politics isn't really that funny at the moment, given the current incumbent of the President's chair. So, thank the world for Veep - an hilarious look at US politics and a bumbling vice president. It's The Thick Of It, US style. While there's no Malcolm Tucker to add the swears, every character has a potty mouth and a quick quip and six series in it's just as good as ever.
30. Wolf Creek
It was one of the more surprising spin-offs when it was announced, but the TV show of Wolf Creek was better than it had any reason to be. It kept - just about - the menace of the movies, but flipped the idea of the hunter and the hunted on its head. Instead of Greg McLean's serial killer Mick Taylor chasing after victims the show focused on a victim of his stalking the killer for Vengeance.
Seasons on Now TV: 1