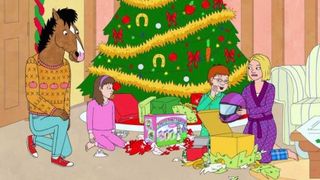 Best Christmas movie
It's nearly Christmas and yet you are completely without festive cheer. Don't worry, it's not because you are dead inside, it's just that you haven't yet begun watching Christmas movies!
Well, help is at hand. We have trawled through the Netflix archives and found the best Christmas movies and TV shows available to watch on the service.
We haven't just compiled the movies that will get you in the spirit, but also ones that use the theme of Christmas in interesting ways - whether it's a couple of slasher flicks or an indie rom-com.
We have also added in the TV specials that are the creme of the Christmas crop - including the brand-new A Very Murray Christmas which stars Bill Murray/ We're guessing the title Netflix And Bill didn't make the cut...
A Christmas Carol (2009)
Although Robert Zemeckis' version of the Dickens' classic was given a lukewarm reception on its initial release, it is definitely worth a watch thanks to the brilliant CGI and great voice work from Jim Carrey, Gary Oldman and Colin Firth. Not only is this a faithful rendition of the book, but it's dark too - yes, it's a children's film but there are plenty of hide behind the sofa moments.
The Apartment
Who said Christmas movies have to be feel good? The Apartment is director Billy Wilder at his caustic best. Starring Jack Lemmon and Shirley Maclaine as an apartment owner and elevator attendant, this is a dark comedy set over the Christmas period that contains enough '60s-set melancholy and melodrama two fill a season of Mad Men. It won't fill your with feel-good cheer but it will entertain you more than most Christmas films.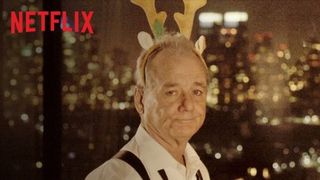 A Very Murray Christmas
A Very Murray Christmas is a concept that seems to good to be true. It's a variety show exclusive to Netflix that's hosted by the brilliantly barmy Bill Murray. The premise is slight: Murray is set to host a live Christmas special but New York is snowed in and the audience doesn't turn up. This doesn't stop him trying to put on the show of his life, which ends in a heady mix of comedy and singalong tunes. It's not perfect but it's got enough charm to whip up the Festive spirit in even the Scroogiest of Scrooges.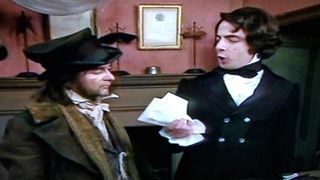 Black Adder's A Christmas Carol
This one-off episode of the brilliantly British Blackadder sees the entire cast of the show ported into a grotesque Dickensian world. Rowan Atkinson plays Ebenezer Blackadder, owner of a moustache shop who, spinning the tale on its head, is someone who is nice to everyone. This soon changes when a ghost shows him the world where bad guys have all the fun and turns Blackadder into a horrible person.
Black Christmas (1974)
Another Christmas horror movie that tries to ruin the entire festive season. This one is a classic and actually the film that kick-started the slasher movie genre. Because of this, the movie has developed cult status. Confusingly, the original name of the movie was Silent Night, Evil Night which is mightily close to the other horror movie on this Chrimbo list.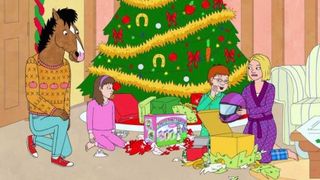 Bojack Horseman Christmas Special
Bojack goes meta in this Christmas special, which centres around BoJack and Todd watching a Christmas edition of Horsin Around, the show BoJack used to star in. It's best to catch up with this brilliant cartoon before delving into this Christmas special, although it does stand up well on its own as a perfect sendup of all those cheesy '80s sitcoms.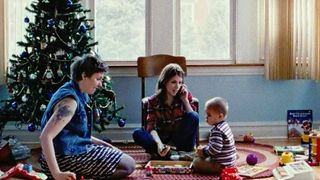 Happy Christmas
The Christmas movie gets an indie makeover with Happy Christmas. Directed by Joe Swanberg and starring Anna Kendrick, Lena Dunham and Melanie Lynskey, the festive season is a backdrop to a story that focuses on Jenny (Kendrick) moving in with her older brother after a bad breakup. If you like your Christmas flicks to be a lot more real - booze is drunk, arguments are had, flirtations with pot dealers and plentiful - then Happy Christmas is for you.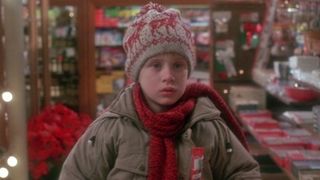 Home Alone
Who'd of thought that the ultimate feel-good Christmas movie would come from a film that is about a boy who is left alone at Christmas, but Home Alone is the perfect Christmas movie. Why? Well, underneath all the japes and hi-jinx Kevin McCallister gets up to being alone and defending his home from robbers all he actually wants is his family back. Even Uncle Frank, his Father Christmas has time. Brilliant.
Home Alone 2
It's a movie that does suffer from diminishing returns, but Home Alone 2: Lost In New York is still a lot of fun. The film retains the director (Chris Columbus), writer (John Hughes) and cast from the first movie but ports the action to New York. While the real action takes place in a closed toy shop, it's Kevin McCallister's time at the Park Plaza Hotel that gets the most laughs.
It's A Wonderful Life
The ultimate feel-very-bad-then-very-good movie, It's A Wonderful Life is a tragic, teary teardown of a man who tries to be good but life just conspires against him. James Stewart is the hapless booze-ridden accountant who doesn't see much light at the end of his life's dark tunnel. Deciding one night to take his own life he is visited by an angel who shows him a world without him, in an attempt to get him to change his ways and, well, keep him alive. Please watch to the very end, because if you switch off before then, this is a very bleak Christmas movie!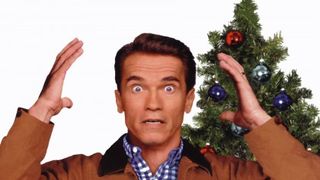 Jingle All The Way
Little known fact for you: Jingle All The Way stars both the Terminator and Darth Vader. Well, Jake Lloyd who played the young Anakin in the Phantom Menace but, hey, it's a fact that stops me writing about Jingle All The Way. That's the thing with this movie - it's pretty bad. Like, really bad. But if you put it on, you can't help but watch it. Arnie is a bad dad that needs to buy his son a Turbo-Man toy to satiate his guilt that he never sees his family. But a man called Sinbad gets in his way.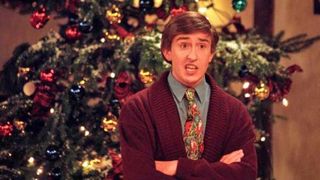 Knowing Me, Knowing Yule
Now 20 years old, this Alan Partridge special is worth it for possibly the funniest ever Christmas TV moment. We won't give it away but it features a giant flaming cracker that's "five foot high, the height of a large cow, and 23 ft long. That's about the length of a small Chinese restaurant." Wonderful stuff.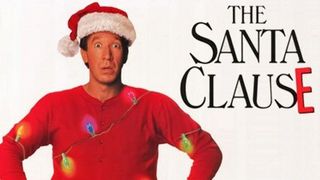 The Santa Clause
Not just a clever title, actually it pretty much is just a clever title but The Santa Clause is definitely one of the more watchable movies that riffs off the Santa mythos. Tim Allen in his movie debut plays a divorced adman for a toy company who takes on the role of Santa when the gift bearer dies on his roof. The high-concept idea doesn't always work but Allen has enough schtick to make the movie watchable. And anything with '80s stalwart Judge Reinhold is alright by us.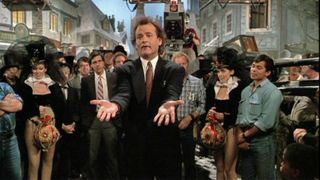 Scrooged
Charles Dickens' A Christmas Carol has been subject to many a film interpretation but Scrooged is one of the best. Set in the '80s where greed and opulence was rife, Bill Murray plays a cynical TV executive who is haunted by three ghosts. Murray's laconic humour steals the show, while Richard Donner's direction breathes life into the age-old tale.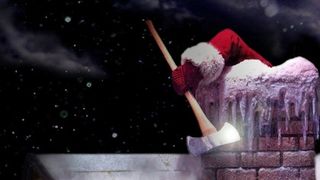 Silent Night, Deadly Night
When it was first released in 1984, Silent Night, Deadly Night caused a boatload of controversy as it was a film that sullied the idea of Christmas. This was because the movie, which centres on a killer who dons a Santa Suit to murder his victims, was released around the Christmas period. This created the ultimate PR storm that resulted in angry families picketing the movie and it getting pulled from cinemas. While this splatter movie doesn't warrant all the furore surrounding its original release, it's a decent watch for those who want to turn all this Christmas cheer into jeer.