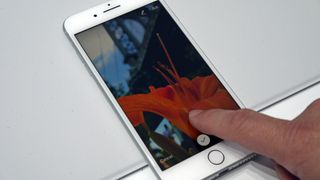 Apple iPhone 7 Plus
Apple's latest phablet is another stunner, though not much of an evolution
OS: iOS 10 | Screen size: 5.5-inch | Resolution: 1920 x 1080 | RAM: 3GB | Storage: 32GB/128GB/256GB | Battery: around 2,900mAh | Rear camera: 12MP | Front camera: 7MP
Excellent camera 
Solid performance 
No headphone jack
Very expensive
The iPhone 7 Plus is an excellent phablet, but it would have been nice to see some upgrades to screen resolution. That said, just like the iPhone 7, the iPhone 7 Plus comes with its share of improvements over last year's model.
That's mostly achieved through two things: the battery life and innovative camera. The former is always going to be better thanks to the larger size, but by bringing a dual camera to the mix Apple's made a conscious effort to make the 7 Plus seem like a distinctly different choice.
On top of that, Apple has increased the colour gamut significantly and - as far as we could tell – the contrast ratio as well, meaning the richness of colours and depth on screen was improved. The screen is apparently also 25% brighter than it was on the iPhone 6S.
Overall, it's safe to say that the iPhone 7 Plus is Apple's best phone to date, but it's hard not to wonder if a little more could have been done to make this super attractive to the 6 Plus upgraders.
Read the full review: Apple iPhone 7 Plus