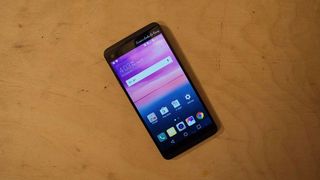 LG V20
The LG V20, dual-screen and dual-camera phone, was launched in India for Rs. 54,999 in December 2016. Along with 2016 flagship hardware specifications like Qualcomm Snapdragon 820 chipset, Adreno 530 GPU, QHD screen, etc., it also comes with other offbeat features like Hi-Fi Quad DAC, secondary display, and military-grade body. Moreover, it is the first phone to come with Android 7.0 Nougat out of the box. At present, you can buy it at the best price of Rs. 34,999, which is a great buy considering the experience it offers.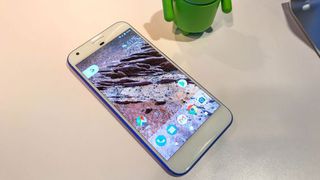 Google Pixel
In a bid to replicate the success of iPhones, Google ditched budget Nexus series in favor of premium Pixel phones. Pixel and Pixel XL created the buzz by scoring 89 on DXOMark, image quality rating website. It has been highest score recorded by a smartphone until it recently lost to HTC U 11. Though it doesn't come with any fancy features, the vanilla Android experience coupled with an excellent camera and superior hardware make it stand tall even in 2017. Now you can buy Pixel at the best price of Rs. 34,999 from Flipkart.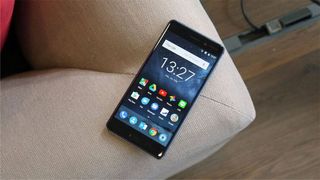 OnePlus 3T
OnePlus gave other OEMs a run for their money with OnePlus 3T. It sports top of the line specifications like 6GB RAM, Qualcomm Snapdragon 821 chipset, Adreno 530 GPU, AMOLED panel, dash charging, etc. The near stock Android OS bolsters the powerful hardware thus delivering outstanding performance. At Rs. 29,999 OnePlus 3T puts other flagships to shame.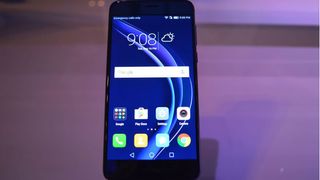 Honor 8
Although Honor 8 doesn't fall under premium segment, the dazzling body with a dual-camera setup still make it a compelling choice. The phone can be updated to the latest Android version Nougat with EMUI 5.0 on the top. At Rs. 24,999 Honor 8 delivers nearly flagship experience to the users.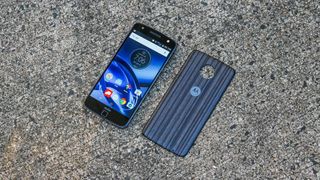 Moto Z
In 2016 modularity was a buzz word in the smartphone industry, but it soon faded away due to mediocre implementation by OEMs that eventually entailed an average reception by the customers. If there is any OEM that is able to leverage the concept of modularity to produce the desired result, it is Motorola with Moto Z. Motorola also introduced a new design language that looks way better than design found on older Motorola flagships. In a nutshell, if you want to buy a modular flagship phone in 2017, the best pick would be Moto Z.