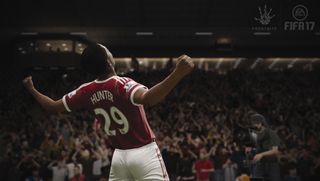 FIFA 17 tips and tricks
It's that time of year again where we throw our copy of last year's FIFA onto a shelf with the rest, take out the latest incarnation and lose ourselves in Career mode, Ultimate Team and the like. FIFA 17 brings plenty of new changes and modes to the mix, making this one of the most intriguing entries in years. Everything from player movement to an entirely new campaign has been tweaked or overhauled as the battle with PES heats up
So, to make sure you're clued up and tooled up for both online matches, The Journey and Ultimate Team, we bring you some of our best FIFA 17 tips, tricks and nuggets of sage advice to get you crossing, defending and shooting like a seasoned pro.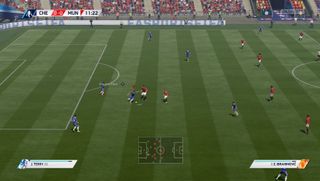 1. Shield the ball in 360 degrees
The physicality of FIFA has changed dramatically for FIFA 17 with the introduction of Pushback Tech - so now you have far more control over the body of your player, with their momentum and size dictating everything from the fluidity of dribbling to the crunch of a collision. This change has also fundamentally overhauled trapping and ball defence as well.
You can now use LT/L2 to physically protect the ball as you dribble it up field, or shield it more thoroughly when stationary, enabling you to more accurately fend off defenders and set up passes to nearby teammates.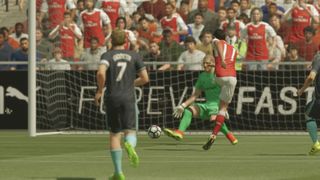 2. Use Driven Shots and Driven Headers
One of the worst things about the most recent slew of FIFAs was the unpredictability of shot power. Despite great positioning or footwork, the chance of hoofing the ball into the stratosphere or rolling it across the line like a sleepwalking pensioner seemed like an endless, binary nightmare. Thankfully, EA Canada has addressed the matter with the introduction of Driven Shots and Driven Headers in FIFA 17.
To pull one off, you first need to get yourself into the 18-yard box, then when you think you've got a clear path to the goal, hold down Circle or B to power up your shot. Just as your player is about to strike the ball, press Circle or B again to make it Driven.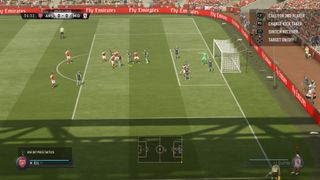 3. Use set piece upgrades to score with style
Taking free kicks and corners in FIFA has always been a point of contention - sometimes it was super accurate, and other times the digital versions of the world's best players moved like 40-something Sunday footballers. The system needed a reboot, and EA Canada has done just that for FIFA 17.
When it comes to free kicks and penalties you can now use the outside of your foot (hold L1/LB), which will enable you to add more spin to a shot. In corners, you can now assign the corner kick to the game's AI and instead take control of a player in the box, giving you greater control of position and allowing you to set up for a header.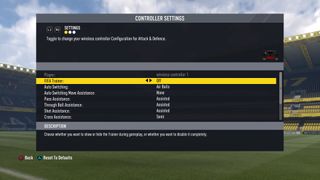 4. Make FIFA 17's settings work for you
Unless you're brand new to the FIFA series, there are quite a few standard settings that you should change immediately in order to enjoy more control and better overall performances both online in regular matches, and in FUT (FIFA Ultimate Team) mode.
Open the Settings page from the main menu, then turn FIFA Trainer off - this is a tutorial-based feature that will simply get in the way if you're an experienced player. Also switch Auto-Tracking (which automatically selects the nearest player for you in a given situation) to 'Air Balls' as it's a nightmare on Auto or Manual. You'll find you now have complete control over your player.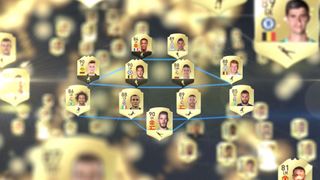 5. Build the best FUT with Chemistry
Unlike previous iterations, FIFA 17's take on Ultimate Team now includes a new parameter that directly links to how well your team gels as a whole. Much like the decisions an actual manager would make, how well one player complements another will affect how well your team performs in any given match.
Your team will have a maximum 'Chemistry' rating out of 100, and reaching this level and maintaining it can be tough (see the next tip on how to keep the best players in your squad). A green line between two players signifies a great partnership, yellow a less effective one and red represents a poor combo.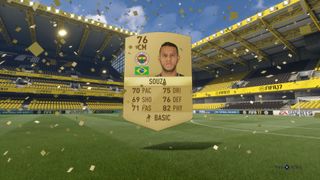 6. Keep the best players signed
So you've found a set of players that you want as your starting XI? The only problem is, players only last so long before moving on to new clubs and signings. The solution? One of FIFA 17's many consumables - the Contract Card.
If you've bought the Starter Pack, any Contract Cards will come with a 45 game counter that will deplete every time you have a match. In regular FUT packs, Contract Cards will have a maximum of seven matches, so apply them to the most useful and complementary players on your squad. These cards also apply to managers.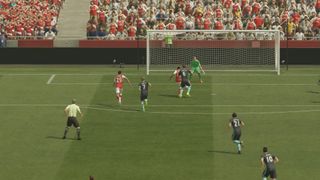 7. Use a 4-3-3 formation and score big
Based on the changes EA Canada has made to the FIFA formula, and how it affects the general flow of the game, your choice of formation will now have a much bigger impact than it did in previous incarnations of the series. For TechRadar, the 4-3-3 formation has proved the most bountiful when it comes to goals.
For a start, this is a super aggressive setup that needs your three strongest strikers up front. Place your best scorer in the middle, and ensure the others have enough speed to support him from the wings. We'd also use a strong playmaking CAM behind them in the midfield to set up plenty of chances.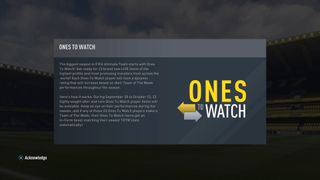 8. Sign up and coming talents in FUT
Want to build the very best possible team in FIFA 17? Well, while it's always tempting to gun for the biggest established names in the beautiful game, you'll find that signing some of the best up and coming talent is a surefire way to start upsetting the biggest clubs.
So which promising youngsters should you shoot for? For FIFA 17, Tottenham's Dele Alli has a rating of 90 out of 99, making him the best young talent in the game. Charly Musonda - currently on loan at Real Betis - is another top choice at 88, as is Chelsea's Kurt Zouma at 89. There's also the 'Ones to Watch' feature, which boosts the stats of a card based on that player's performance in reality.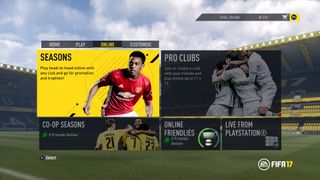 9. Win cash with the Interactive World Cup
FIFA 17 has added a new league to the Ultimate Team mix and it's full of rewards to earn, and a final prize pot that could change your life forever. For a start, getting into the Weekend League isn't easy - you simply can't just enter and play, you need to earn a spot by winning one of the game's daily knockout tournaments.
Taking part will earn you a bronze reward, while winning a Weekend League will net you a rare and rather expensive kit. The better you perform, the higher your ranking will be on the monthly leaderboards. Do well and you might end up qualifying for the EA Sports FIFA 17 Ultimate Team Championship Series and maybe even the FIFA Interactive World Cup and its $1.3 million top prize.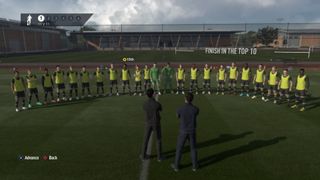 10. Finish The Journey for FUT rewards
Apart from the standard trophies or achievements, playing through FIFA 17's NBA 2K-style story mode, The Journey, will also unlock various rewards as you progress to the end of Alex Hunter's story. For instance, you'll receive a FUT Loan Player five times, at random intervals throughout the campaign, and each one will also have a maximum rating of 87 overall.
Once you finish The Journey, you'll also receive a permanent Alex Hunter card for FUT with ratings roughly based on the overall stats of your character. Again, these stats probably won't be as good as your actual player, but they'll be close enough to boost players early in their FIFA 17 FUT career.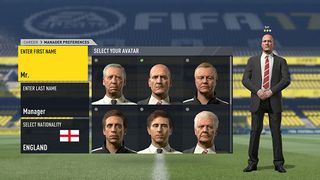 11. Career mode bargains
Finding a list of the best young players that exist in the game is pretty easy given that EA publish it themselves (spoiler: Dele Alli is a bit good), but the most fun arrives from looking further down the list and snapping up a future superstar for a song.
We'd recommend taking a gander at Ajax's Kasper Dolberg or Ajax's Vaclav Cerny or Ajax's...just look at Ajax's youngsters okay?
If you only want the players that will actually climb to the heady heights of super, super stardom (in the game at least) then four players have a potential of 90, the aforementioned Alli, Ousmane Dembele from Dortmund, Renato Junior from Bayern or Anthony Martial from Manchester United.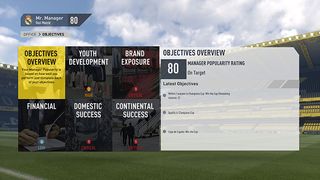 12. Career mode: Bringing through the kids
You know, having Martial starring for Burnley in the "EPL" is one thing, but the real pleasure for many players of Fifa is in bringing through the next generation of wonderkids.
Whatever level you are, investing in good youth scouts is an absolute must if you want to bring through superstars.
You'll pretty quickly learn that there's no disgrace in dumping any player that has potential of less than 94 and concentrating on the burgeoning next Messi-types that will arrive in spades if you put a bit of your transfer cash the way of your youth development.
An example - a matter of a few weeks into a season with Charlton (where all of my transfer money went on scouts and not players) and I already have a couple of 16-year-olds who are a shadow away from being first-team ready and will turn out as major players.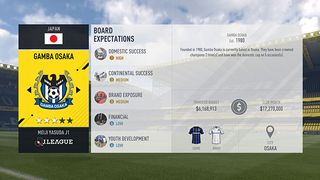 13. Train your youngsters
When you have signed the best youngsters, or pulled them from the random creations of your console's brain then it's your job to get them progressing.
To do this you need to use the training drills which means playing those mini-games that you either love or hate (or hate to love, or love to hate - your choice!). You can just simulate these if you like, but getting top marks is often easier just by doing it yourself. If you're good enough obviously...