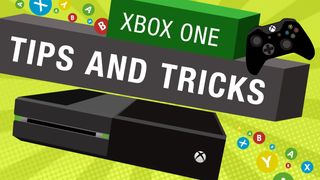 41 tips and tricks for the Xbox One
Can you believe the Xbox One has been around for three years already? It's changed massively in that short space of time, too. From Microsoft releasing monthly patches and updates (including the massive "new Xbox One experience" update that came along in November) to inevitably ditching Kinect as a mandatory peripheral, the Xbox One is an ever-evolving piece of hardware.
With the launch of the Xbox One S a major success, and the powerful Project Scorpio on the horizon, now is an exciting time to be an Xbox One owner.
It's hard to keep up with every little thing that the system can do when you're concentrating on the important stuff like, oh, playing games, so we've gone ahead and done a little research.
From convenient short-cuts to little-known freebies, here are 41 must-know tips and tricks to squeezing every last bit of value out of the One.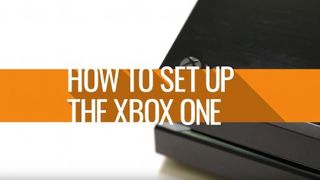 1. How to set up the Xbox One
Setting up a console used to be pretty straightforward, but with the Xbox One's host of new and exciting features, making sure that Microsoft's latest console is set up properly takes a little bit of time.
So if you've just unpacked a brand new Xbox One, check out our video below which takes you through the process of setting up the Xbox One, allowing you to get online and start playing as quickly as possible.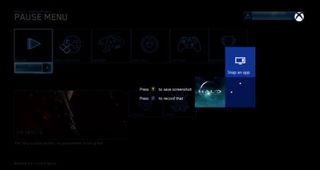 2. Take a screenshot
Taking a screenshot on Xbox One was impossible when the console first came out and the feature took a while to appear. However, as of March 2015 it's now possible for anyone to take Xbox One screenshots without having to faff with external boxes.
When in-game, simply double-tap the Xbox button on your control pad and then press Y to take the screenshot. Or, if you've got Kinect plugged in, you can simply say "Xbox, take screenshot" though that's a little too imprecise for something that needs to be timed perfectly like a screenshot. Beware, screenshots don't work if you're not in a game.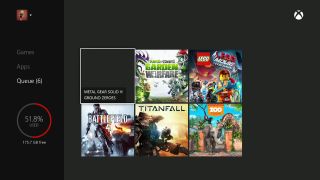 3. Speed up game installation
Most Xbox One games will require you to do a mandatory install onto the console's hard drive, even those that you buy on a physical disc. It's a bit of a pain, but you can speed up the installation time by first disconnecting from Xbox Live (either remove the Ethernet cable from the console for wired connections or choose disconnect from Xbox Live under the console's Network settings), running the installation as normal and then re-establishing your connection again afterwards.
If you want to eliminate installation time completely, you can now also pre-load games before their release so as soon as they unlock you can bundle straight in and start raising hell.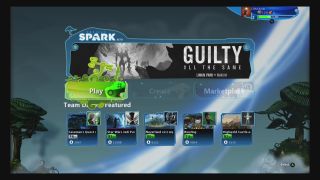 4. Get free games
They say that nothing in life is free, but that was before Project Spark on the Xbox One came along. The game is currently in open Beta, meaning that you can download it for free right now on the Xbox Store. You don't even need an Xbox Live Gold account to get started.
And, since the game is designed around creating new games and the Project Spark community have been busy working on original user-generated content for the last couple of months, there's already tonnes of stuff to try out or collaborate on. If you get bored of that, you could download the Xbox One exclusive Killer Instinct (so long as you have a Gold subscription), which will allow you access to the game's Dojo, Survival, Versus and Practice modes with one character for free. They rotate which free character you get quite regularly too, so chances are you'll be able to have a go with them all eventually.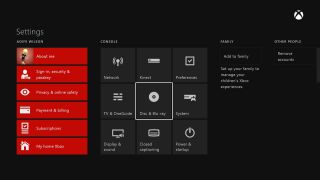 5. Disable disc auto-play
By default, if you insert a disc or Blu-ray into your Xbox One it'll play automatically – assuming you've already downloaded the free Blu-ray app, of course. If you've played a Blu-ray disc before and you reinsert it into the console, it'll boot up from the point at which you last stopped watching. However, if you prefer to delay disc start-up until you choose to do so manually, you can disable auto-play by going to Settings > Disc & Blu-ray - and unchecking the boxes that read 'Play Disc Automatically' or 'Resume Playback'.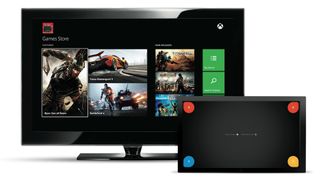 6. Make your smart phone a remote control
Do yourself a favour and download the free SmartGlass app for Xbox One (make sure you don't download the Xbox 360 version by accident, as they look quite similar). With it, your phone becomes a remote control for the Xbox One, one that's perfect for navigating the console's Internet Explorer app as you can pinch, zoom and click on links far more easily than you can with a controller. The SmartGlass app also offers up extra content for some apps and games, and you can use it to check on your Achievement progress when you're away from your console. 7. Skype your friends
While most of Skype's base features have been free on multiple platforms for quite some time, the company recently made formerly premium features - like group video chat - free on the Xbox One app. So, after downloading the app on the Xbox Store (you can say "Xbox, Bing Skype" to bring up a shortcut to the download) you can hook up with up to nine of your friends and video chat in full 1080p.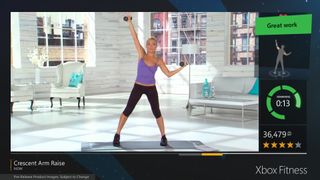 8. Get fit for free
Download the Xbox Fitness app and, if you have an Xbox Live Gold account, you'll have access to a number of different introductory workouts free of charge for the next six months, including programmes by Jillian Michaels, Tracey Anderson and Shaun T of Insanity infamy.
The comprehensive service uses the Kinect to track your heart rate and muscles, estimate calories burned, and provide feedback on your form, balance, and power. If you want to continue on after those initial trial workouts you're going to have to pay for it, but it's still cheaper than that gym membership, and you don't even have to leave the house to use it.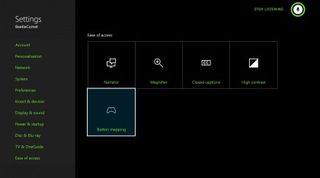 9. Remap your buttons
Sometimes reload just makes more sense mapped to the X button. Never run into a complicated or unsavory control scheme again by remapping buttons using the new Xbox Accessories app, found by going into settings and clicking on "button mapping." The app is intended for use with the Xbox Elite Wireless Controller but any standard pad can take advantage of its god-like remapping ability.
From inside the app you'll be able to change which buttons perform which commands, increase or decrease rumble intensity or change how sensitive the left and right thumb sticks are.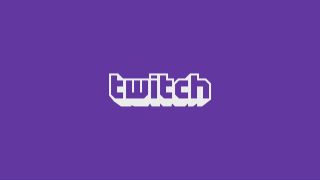 10. Livestream your games
Xbox One owners had to wait a little bit longer for Twitch to become available on their platform, but it's safe to say that it was worth the wait, as the finished product is now unequivocally the app's definitive version. Not only can you set up, record and broadcast a livestream without the need for any additional equipment, or even the need to take your hands off of your controller, but the Xbox One version is the only console that'll allow you to watch games and streams recorded from other platforms.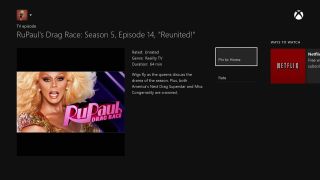 11. Let Xbox help you decide what to watch
If you spend more time trying to find what to watch than actually enjoying your favourite films and TV programmes, the Xbox One has a very handy (but not very well-known) feature. It helps you track down specific shows and lets you know which of your console's apps you can find them on.
So, say for example you were to say "Xbox, Bing RuPaul's Drag Race" - a link to the show on Netflix will appear in the search results, and if you already have the Netflix app installed to the console, you can jump straight to watching the show from that shortcut.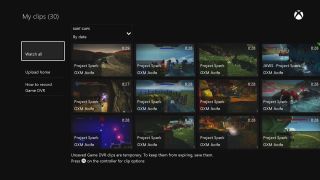 12. Save your best bits
Never let an Ultra Combo go unrecorded again. If you've done something cool in a game, or encountered something funny that you want to share with the internet collective, saying "Xbox, record that" will retroactively record and save a clip of the last thirty seconds of gameplay.
If you want to record something longer, or if you want a bit more control on the specific in and out points on your clips, say "Xbox, Snap game DVR" to bring up the option to record up to five minutes of footage at your leisure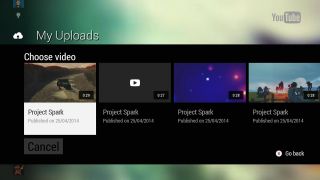 13. Upload videos to YouTube
Recording your game DVR clips is simple, but publishing them online is even more so, if you know where to look. Load up the Xbox One YouTube app, scroll along to "Upload" on the left hand side menu, and then choose which of your videos you'd like to publish.
You can edit their titles then and there, and once uploaded the app will provide you with a link from which you can view, tag or edit the finished product. You can also publish videos through Xbox's own Upload Studio, or you can upload them to your personal (and free) OneDrive account to access them later from any smart device.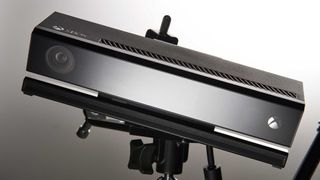 14. Make sure you're seen and heard
Voice commands are undoubtedly efficient, but there's nothing more frustrating than when they don't work. If you're having trouble being understood by your Xbox One, make sure you're facing the console front-on and that the Kinect can see your mouth clearly.
If it can see you, the microphone will actually 'zoom in' on whoever's talking, and ignore any consequential ambient noise or background chatter in the room. By that same token, if it can see you and you're looking off to the side and talking to someone else, the Kinect will assume you aren't addressing it and ignore its key command words and phrases.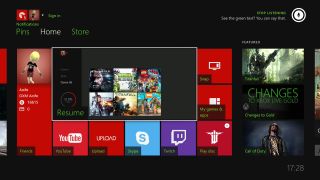 15. Master voice commands
Here's the single most useful voice command for the Xbox One: "Xbox, select." Learn it, use it, as it's your ticket to getting the full benefit of the console's voice commands. Saying this at any time, no matter what you have open on the console, will bring up a full list of contextually relevant voice commands, highlighted in green. This is definitely handy for when you can't remember a particular shortcut, you're navigating a new video app, or your controller is all the way on the other side of the room.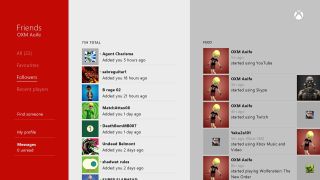 16. Tell friends from followers
The Xbox 360 only lets you have up to 100 contacts on your Friends List – on the Xbox One, you can have up to 1,000 'friends', but an unlimited numbers of 'followers.' It's a system similar to Twitter, in that you can follow others for limited information like what they're playing, but if they follow you back, you become bona fide 'friends' - meaning you get more info on their activity feed and access to more personal interactions like inviting them to games or chatting through parties.
You can also bookmark your favourite friends so that they'll always be clearly visible at the top of your feed, by selecting 'Favourite' on their bio page.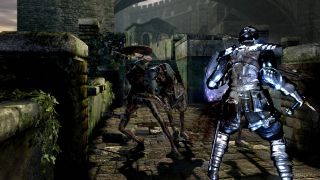 17. Get Games with Gold
With the announcement that the Games with Gold program will be coming to Xbox One, an Xbox Live Gold account can now potentially net users four free games a month. Unlike Xbox 360 Games with Gold titles however (which once downloaded are yours to keep forever), Xbox One games will require an active Gold membership in order to use.
January's free titles are Killer Instinct: Season 1 Ultra Edition and Zheros for the Xbox One. You can also get DiRT Showdown and Dues Ex: Human Revolution for the Xbox 360 with Games with Gold - and you can play these on the Xbox One thanks to backwards compatibility.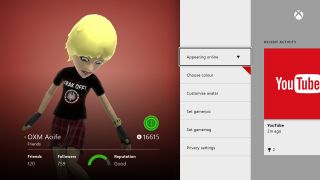 18. Create your own Gamerpic
Avatars might not be as prominently featured on the Xbox One as they were on the 360's dashboard, but they're still around, and you can use yours to strike a pose and use as your Gamerpic if you don't fancy any of the pre-made ones on the console. Select your profile from the left-hand side of the Home screen, and choose Profile > Set Gamerpic > Make One With Your Avatar. Select a pose, move the avatar around the screen, and zoom in or out using the left and right thumbsticks. You can then change the background to make sure your profile pic is entirely unique.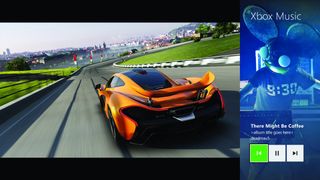 19. Learn to multitask
Snapping is a useful feature that lets you multitask various games and applications on your Xbox One, but moving between those two applications simultaneously can be more than a little confusing if you don't know how to navigate. By quickly double tapping the Xbox button on the controller (that's the big central one that lights up), you'll instantly swap between which window you're currently in control of. Alternatively, saying "Xbox, Switch" will also toggle the currently active window, if you prefer to use voice controls instead.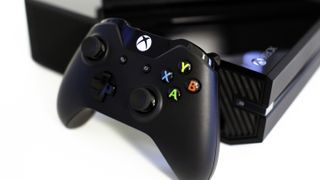 20. Using the burger button
The Xbox One's menu button – affectionately nicknamed the 'burger' button because of its design – is context sensitive, meaning the options that it brings up are different depending on whatever is highlighted at the time you press it. However, it'll always provide you with a shortcut to the console's Settings menu, which sits below the top entries with a black background (these refer specifically to the app you're using) and alongside the coloured options at the bottom, which are general options for the console.
You can use the Menu button to completely quit out of a game rather than simply suspending it, which will stop any audio playback from the game or app while you're doing other stuff. Launching the app again will then trigger a fresh load-up from scratch.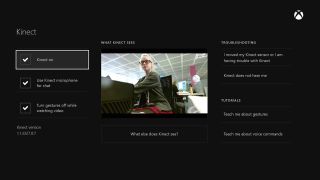 21. Cut out Kinect's party chatter
The Kinect's microphone isn't half bad when used for in-game online communication - but it still doesn't quite manage to filter out all ambient sound in the room, which may be quite irritating to your potential team mates. Plus, there's nothing worse than forgetting it's on and having a natter with your friend or other half, unaware everyone else and their dog can hear you. Turn off the Kinect's mic by going to Settings > Kinect, and then unchecking 'Use Kinect Microphone For Chat'.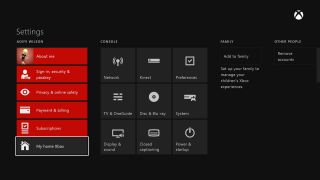 22. Set your home Xbox
If you've already signed into another Xbox before getting your own Xbox One – like say for example you tried it out at a friend's house first - make sure you go to Settings on your shiny new console and select 'Home Xbox' to specify it as your primary machine.
This will then mean that other profiles also linked to this console can access your full library of digital games without you having to be signed in first, and vice versa. And, if you have little ones and don't want them getting their hands on Call of Duty or Dead Rising through your account, you can set family friendly restrictions by going to Settings and choosing the 'Add To Family' option on the right.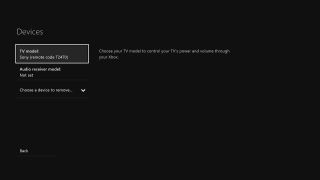 23. Use Xbox One to control your TV
The Xbox One was designed with a mind to it becoming a hub for every other electronic device in your living room, especially your TV. You can use the Xbox One's Kinect voice commands to control your TV if you take a few minutes to perform a quick set-up. First, go to Settings (accessible at any time through the Menu button), then click on TV & OneGuide Settings.
From there, select Devices, then select your TV's brand. Click Next, then click Automatic. Click on Send Command – this test should now mute your TV if you've calibrated correctly. You can also select the option to have your console and TV turn off and on together by going back to TV and OneGuide Settings and selecting Power Settings. From here, select Xbox One > turns on my devices and 'Xbox Turns off' turns off my TV.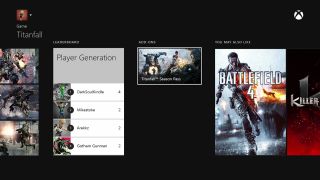 24. Check game add-ons at a glance
To see all the available DLC for a game you already own, without having to go looking for specific names, you can select My Games Apps from the home screen, locate the title you want, press the Menu button and then select See in Xbox Store. Scroll right and you'll see all the currently available add-ons for that game.
If you've bought a season pass, redeemed a code or have already purchased the content, you'll see an install button at the top of the list of options. Alternatively, you can hover over a game in My Games & Apps and press the menu button, then choose "Show all add-ons".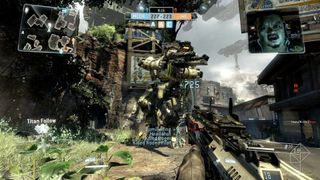 25. Never forget a saved game
On the Xbox 360, when you wanted to bring your saved games to a friend's house you had to either dump them on a memory stick or pre-emptively upload whichever saves you wanted to the Cloud. There's no such faffing around this generation – the Xbox One automatically saves all games to the cloud if you're connected to Xbox Live, and you don't have to go out of your way to select the option.
For any local save files, you can delete or manage them from within the game itself. Essentially, any Xbox One console has the potential to become your personal Xbox One, as long as you can access a working internet connection.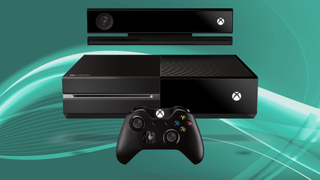 26. Play PS4 on your Xbox?
Because of the Xbox One's HDMI Input port, you can plug pretty much any HDMI capable device into your Xbox One and have it run through it. Although the input is really designed with cable and satellite set-top boxes in mind, you can even plug another console into it and play Xbox 360 or even – gasp - PS4 games through your Xbox One.
It's not an ideal set-up by any stretch of the imagination, and you are likely to experience some latency, but the play through is able to handle various resolutions and frame rates, including 480p, 720p, 1080i or 1080p at 50 or 60Hz.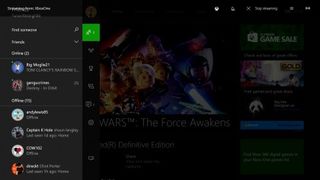 27. Stay connected with the Guide
One of the best new additions phased in with the New Xbox Experience UI is the Guide. Think of it as a highly evolved form of the Xbox Guide menu that used to pop-up in-game while using the Xbox 360, only minus the clunky controls and slow response times.
The Guide gives you a live update on what your friends are playing, messages in your inbox, notifications from your console, party options and settings - all you need to do is press the Xbox button twice in-game or flick the left analog stick to left while on the Home screen.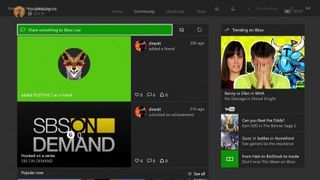 28. Connect with others via the Community tab
The Community tab is the Xbox One take on Facebook and the like, collating clips and screenshots from your own activity, your friends' gaming exploits and media from the wider world of Xbox One. Browsing these clips and shots is easy and scrolling through the feed.
You can also use this space to immediately share your video DVR clips or screenshots. To do this simply select Share Something to Xbox Live at the top of the feed, select the media you want to share and Bob's your uncle - you're Xbox Live famous!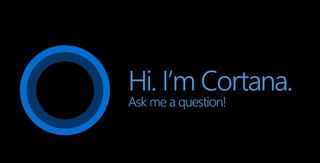 29. Navigate your Xbox One and beyond with Cortana
As Microsoft gradually merges the services, systems and utilities of Xbox One and Windows 10, more and more of the features that have been exclusively PC-based for years are finally coming to the firm's ever-evolving current gen-console. And so Microsoft is about to introduce the smart AI of Cortana to the green pastures of Xbox One.
With Cortana you can search via keywords or via voice commands (much like you do on Windows 10), and it'll scan through your Friends List, Achievements, game clips as well as the Store and Community section for results. It's a brilliant tool that will make using Xbox One a lot smoother.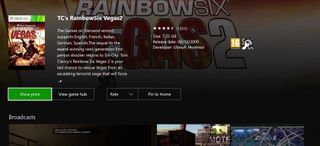 30. Go retro with Backwards Compatibility
Whether you're an Xbox 360 veteran looking to return to some seventh generation classics, or you're a new gamer looking to delve into the treasure trove of the most successful Xbox console ever, Backwards Compatibility is easily the most loved new addition to Xbox One.
Working like an emulator, the ever-growing library (which currently supports hundreds of titles), you can either pop an Xbox 360 disc into your drive or download a game directly from the Store. However, keep in mind these games aren't free - you'll need to own the game already or buy it from the Store as new.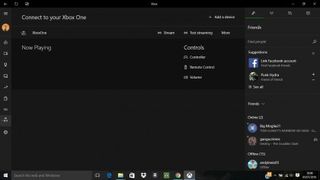 31. Stream games to your PC and tablet
Think PS4 is the only console to offer streaming via features such as Remote Play? Think again - it might not be as widely publicised as Sony's take on the technology, but Microsoft already has its own version that offers the ability to stream Xbox One games direct to your Windows 10 PC or a Windows 10-powered tablet.
First off, you'll need to head to the Settings app and enable Allow Game Streaming in the Xbox Preferences section, then launch a game of your choice on your console. You'll then need to log into Xbox Live via your PC/tablet, and have your Xbox One Wireless Controller paired up so you can control it on PC.
For more information on this cool feature, check out our guide on how to play Xbox One games on a PC.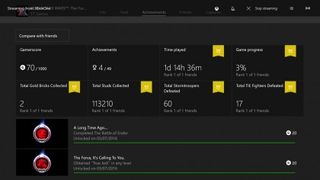 32. Get the most out of Game Hubs
Each game on Xbox One, be it an indie digital-only title or a full-blown triple-A title on disc, has its own Game Hub as standard. This is a place where you'll find all you need to know regarding that particular title - access achievement progress, browse captured media and see community content related to that particular game.
This is also the place to go if you want to check for updates or patches, or if you want to uninstall the game. Simply hit the Options button while in the Game Hub and select 'Uninstall' to return the content to your download history.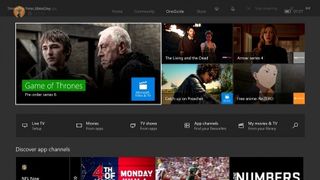 33. Track apps and content with OneGuide
The OneGuide has been reborn on Xbox One, drawn out of the Store and fleshed out in its own tab that's finally allowed to breath as a single feature. It's here you'll be able to access the big streaming apps available on Xbox One, ranging from premium services such as Amazon Instant Video to free ones such as Demand 5.
It's also the best place to rent and buy movies direct from Microsoft - and if you're looking for something free, keep your eyes open for the films or TV episodes Microsoft gives away for free (much like Games for Gold).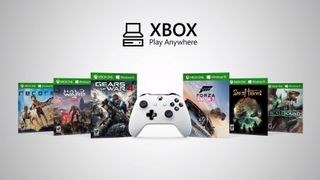 34. Play games anywhere on Windows 10 and Xbox One
Due to launch in September, the E3-revealed Play Xbox Anywhere scheme is another shot in the arm of Microsoft's console and one that's bringing Windows 10 users on PC one step closer to their one distant brethren on Xbox One.
The idea is that any game bought on Xbox One can be played on PC and vice versa, with saves shared between the two via the cloud. Right now, only certain games are compatible, these include Gears of War 4, Forza Horizon 3, ReCore, Sea of Thieves, Halo Wars 2, Scalebound, Killer Instinct Season 3, State of Decay 2, Ark: Survival Evolved, Cuphead, We Happy Few and Crackdown 3.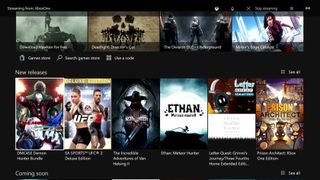 35. Expand your horizons with the Store
In times of yore, the Xbox Live Store was hardly the most intuitive place to spend your hard earned Microsoft Points/pennies - an experience that migrated all its issues over to Xbox One when the poor Windows 8-inspired UI spent a good two years on the eighth-gen console.
Free of all those unnecessary squares, you can now browse the Store much like a social media feed, with content grouped together under themes such as genre or new releases. You can even access sales and deals without fuss, including all those free games via Games with Gold.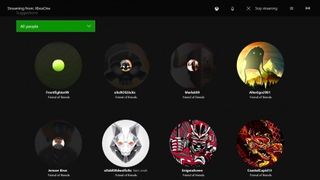 36. Find your Facebook friends on Xbox
In keeping with the social media-minded angle Microsoft has been heading towards with the New Xbox Experience, you can now use your Facebook account to scour the profiles of Xbox Live for any of your real life chums.
Originally only found on Windows 10, the Facebook Friend Finder will soon find its way onto Xbox One and you'll be able to sync up your Friends list on either side - it'll even create suggestions on who to add in the future, with results based on your current friends and your gaming habits.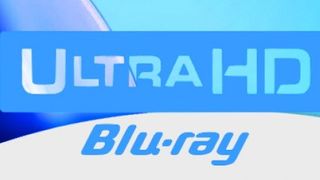 37. Play Ultra HD Blu-rays
One of the biggest advantages Xbox One S has over PS4 Pro is the ability to support the new standard for disc-based entertainment - Ultra HD. As 4K TVs become more prevalent and more affordable, the number of 4K movies has boomed so having a console that supports the format right out of the box.
Considering a Xbox One S retails cheaper than a regular Ultra HD Blu-ray player, it's an easy sell and one of the main reasons to own an Xbox One upgrade over the PS4 alternative.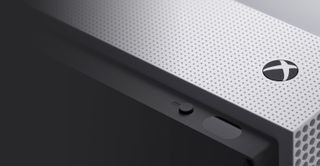 38. Use IR blasters to control your home entertainment setup
When the Xbox One first launched it came with the ability to control your TV via Kinect (Xbox One was envisioned as an all-in-one entertainment hub after all) - in fact, we have a tip for that back at number 23 - but did you know that you can now use your Xbox One S controller to control your TV like and other devices like a remote?
Kinect used to work off an IR or infrared port, which has now been removed. However, the Xbox One S comes with a pair of IR Blasters at the front of the console that enable you to flick through your set-top box or TV like a regular remote!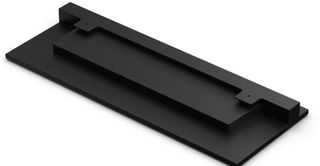 39. You can now stand your console vertically
The original Xbox One console was so big and clunky you couldn't even safely stand it up on one end the way you could an Xbox 360. Now that the Xbox One S is 40% smaller, the slim-line model can be safely stood on its side and operated as normal (without fear of the disc inside slipping and being scratched).
There is an official stand you can buy that makes it even more secure (this is also bundled with some of the 2TB special editions). It's not essential, but you might want to invest in one if your console is placed quite high up.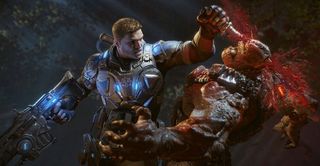 40. Your Xbox One S can improve the frame rate on some games
We all know that the Xbox One S makes a big difference visually thanks to the inclusion of HDR (high dynamic range), with all those colors and shades popping on screen like never before.
However, while Microsoft isn't advertising the benefit, your new console upgrade can even improve the performance of some games.
Those improvements are small (titles such as Hitman and Project Cars saw a small increase in frames), but they're certainly more noticeable with open-world and semi-open-world games such as Rise of the Tomb Raider. Gears of War 4 and Forza Horizon 3 also run a little smoother with a reduced chance of screen tearing.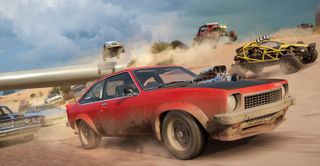 41. Play games on both PC and Xbox One S
The launch of the Play Anywhere scheme (which you might remember seeing debuted at E3 2016) brings a new level of gaming freedom to how your play your Xbox One S games.
This all comes from Microsoft's desire to unify Xbox One S and PC under one Windows 10 banner, so make the deal sweeter the firm has made any digital title playable on both platforms with one purchase.
Your saves are also stored in the cloud, so your progress can be transitioned from one platform to the another across titles such as Gears of War 4 and Forza Horizon 3. Tons of future games will also support the feature such as Halo Wars 2 and State of Decay 2.